For renters, the way in which utilities in Johannesburg are paid for may differ depending on their lease agreement. Some tenants have water and electricity included in their rent, some are billed by their landlord, and some have to set up their own accounts with the municipality. A lucky few may even have their company taking care of utility payments on their behalf.
---
Water in Johannesburg
Water is supplied by Johannesburg Water and is billed by the City of Johannesburg. Each property has a water meter and it's a good idea to make an initial reading as soon as one moves in, to make sure that future bills are correct. In some cases, the City also bills residents for rates and property taxes on the same invoice. So if the landlord just passes on the invoice for payment as is, tenants should make sure that they don't pay property taxes, which are the landlord's responsibility.
---
Waste and refuse in Johannesburg
Refuse – or simply 'the rubbish' as it is referred to by South Africans – is picked up curbside once a week by the aptly named Pikitup. Billing is administered by the City of Johannesburg, together with water and electricity. One big black bin is provided by Pikitup but residents are able to purchase a second one if needed.
---
Electricity in Johannesburg
Depending on where one lives, electricity is either provided and billed directly by Eskom (South Africa's public electricity company) or by City Power Johannesburg. Bills are sometimes based on usage estimates and sometimes on actual meter readings. The best way to ensure proper billing is for expat residents to perform their own monthly readings and either submit them to the Eskom website or to phone them in.
As with the water meter, making sure an initial reading is taken upon moving in is a good idea, especially since billing disputes with Eskom can be lengthy and frustrating. Some houses have a prepaid billing system where electricity is purchased in the form of vouchers at supermarkets or through online banking transfers.
---
Gas in Johannesburg
A few houses in the older parts of Joburg have direct gas lines, but almost everyone else using gas has to purchase large gas bottles for heaters, fireplaces and stovetops respectively. It is a good idea to purchase these early before winter because supplies sometimes run out. Especially with the steep rise in electricity prices over the last few years, gas has become an attractive alternative for heating. Many an expat has opted to buy a gas heater or install a gas fireplace instead of turning on the rather inefficient but expensive underfloor heating that once looked so attractive when selecting a house.
---
Security in Johannesburg
Those living in a freestanding home (something many expats choose not to do) will have to contract with a security firm such as ADT for monitoring and armed response. On the other hand, expats who live in a security estate will have all of their security services included in their monthly levy (which most likely is already part of the rent). If they still choose to have their house equipped with an alarm system, they may have to pay an extra charge for the monitoring service.
Are you an expat living in Johannesburg?
Expat Arrivals is looking for locals to contribute to this guide, and answer forum questions from others planning their move to Johannesburg. Please contact us if you'd like to contribute.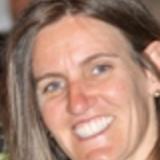 Sine
Our Expat Expert
When it became clear that our family of six would have to relocate to Johannesburg, South Africa in 2010, I immediately knew that I would start a blog about our trials and tribulations. I'm hoping it will be useful for other expats, but I won't claim to be an exhaustive source of information. I'm still figuring things out and I mainly write to entertain. What I love about writing is that whatever happens to you at the moment – particularly when things aren't working out – always has potential for a great story. Update: We have since relocated to the U.S., but I consider myself still very much the Johannesburg expert.
Expat Health Insurance
Cigna Global

With 86 million customer relationships in over 200 countries, Cigna Global has unrivalled experience in dealing with varied and unique medical situations and delivering high standards of service wherever you live in the world.
Moving Internationally?

Sirelo has a network of more than 500 international removal companies that can move your furniture and possessions to your new home. By filling in a form, you'll get up to 5 quotes from recommended movers. This service is free of charge and will help you select an international moving company that suits your needs and budget.