Expats will find weekends in Melbourne vibrant and exciting. An event calendar filled throughout the year means there is always something new on the agenda, and an assortment of restaurants, bars, museums and gardens present expats with plenty of opportunities to enjoy themselves.
Must-see sights in Melbourne include: 
Federation Square
Federation Square is the meeting point for many locals. It is also a public open-air area where there is always a hive of activity with various events, cultural showcases, art displays and public broadcasts on the go.
Eureka Skydeck
The Eureka Skydeck, at more than 80 storeys high, is a popular attraction to get a bird's eye view of Melbourne. Thrill seekers can step into 'The Edge' – a glass cube which projects out of the building – for an even more breathtaking view of the city's skyline.
National Gallery of Victoria
The National Gallery of Victoria, or the NGV, is a must-see for art lovers. With more than 73,000 pieces in its collection, the NGV boasts a wide selection of art for visitors to explore.
Queen Victoria Market
Covering around seven hectares, the Queen Victoria Market is the southern hemisphere's largest open-air market. It is a perfect spot to buy affordable fruit, vegetables and meats and also clothes, souvenirs, shoes and accessories.
Old Melbourne Gaol
The building that houses this three-storey museum functioned as a prison for nearly a century between 1842 and 1929. During this time, more than a hundred criminals were hanged, including serial killer Frederick Bailey Deeming and bushranger Ned Kelly. The Old Melbourne Gaol provides an eerie but fascinating look into the darker side of the city's history.
Are you an expat living in Melbourne?
Expat Arrivals is looking for locals to contribute to this guide, and answer forum questions from others planning their move to Melbourne. Please contact us if you'd like to contribute.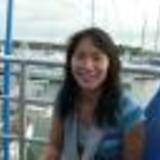 Beckie Lee
Our Expat Expert
Melbourne Fresh Start is a low-cost service set up by a local to help new arrivals moving to Melbourne. Email Beckie at melbournefreshstart@gmail.com for more information!
Expat Health Insurance
Cigna Global

With 86 million customer relationships in over 200 countries, Cigna Global has unrivalled experience in dealing with varied and unique medical situations and delivering high standards of service wherever you live in the world.
Moving Internationally?

Sirelo has a network of more than 500 international removal companies that can move your furniture and possessions to your new home. By filling in a form, you'll get up to 5 quotes from recommended movers. This service is free of charge and will help you select an international moving company that suits your needs and budget.