Despite being overshadowed by nearby New York and Washington, DC for years, the humble Maryland city of Baltimore is fast becoming a destination of choice among tourists and permanent arrivals alike.
The lifestyle in Baltimore has been fuelled by the impressive work done by the city to attract young entrepreneurs who have in turn unleashed a huge demand for new attractions, cultural events and dining experiences. Baltimore's comparably more relaxed work culture, which encourages residents to maintain a healthier work-life balance, also allows people to make the most of the city's diverse range of lifestyle offerings.
---
Arts and culture in Baltimore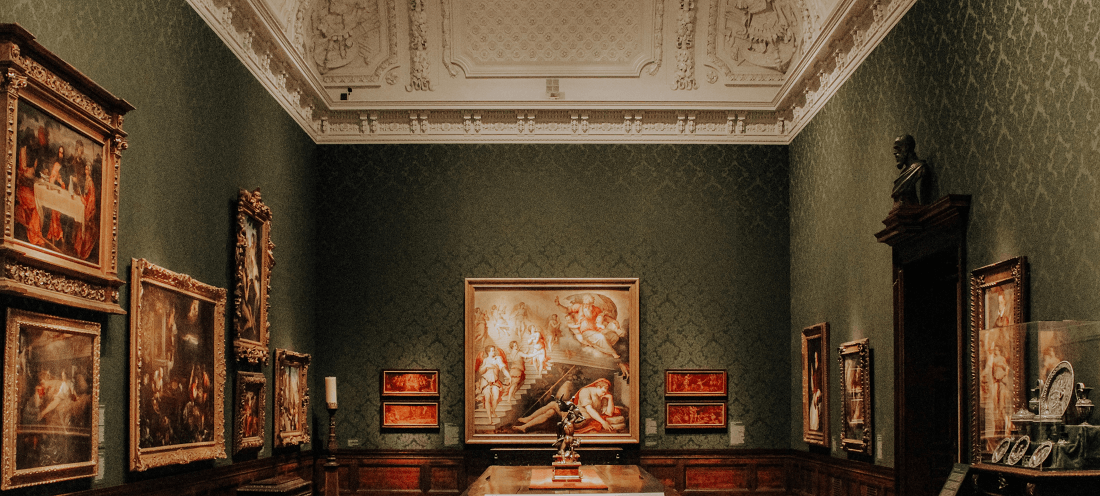 Baltimore is home to a thriving arts scene. From quirky modern art exhibits at the American Visionary Art Museum to more traditional works at the Baltimore Museum of Art, there is something to suit everyone's taste. Not to mention the ever-changing street art that continuously pops up around the city. 
History buffs will marvel at Baltimore's past which is encased in the city's beautifully preserved 19th-century architecture and heritage landmarks. Mount Vernon is the city's cultural district where visitors will find the famous Peabody Library, the Walter's Museum and the prominent Washington Monument.
---
Eating out in Baltimore
Foodies are spoilt for choice when it comes to eating out in Baltimore. Each neighbourhood is host to a set of cosy cafés and eclectic eateries, so Baltimore residents don't necessarily have to travel far to find unique dining experiences. 
Long leisurely weekend brunches have become quite the Baltimore institution and newcomers will soon learn that eating out in the Charm City is very much a social pastime. Crab, in all its forms, is what Baltimore is famous for, so be ready to get those hands dirty when cracking open the daily catch. 
Baltimore may not be as cosmopolitan as its neighbours, but it does have its fair share of ethnic restaurant offerings. From French, Italian and Spanish eateries to Korean, Japanese and Indian restaurants, Baltimore residents won't find it hard to satisfy an international range of food cravings.
For special occasions, there really is no need to travel to New York as some may assume. Baltimore actually boasts a solid selection of excellent fine dining establishments for those who are really looking to push the boat out.
---
Nightlife in Baltimore
Baltimore is a university town, so it comes as no great surprise that the city has a vibrant nightlife. For a big night out head to Federal Hill, where most of Baltimore's bars and clubs are found. Other neighbourhoods such as Inner Harbour, Hampden and Mount Vernon all have their own evening entertainment spots and part of the fun is discovering these hidden gems.
Those looking for a more subdued evening out should visit Fell's Point for sundowners and live music with a view. While it may not be Broadway, Baltimore's Hippodrome Theater is a great place to catch a show. For something memorable, take an evening dance class at the famous Mobtown Ballroom or enjoy a sunset cruise in the harbour.
---
Sports and outdoor activities in Baltimore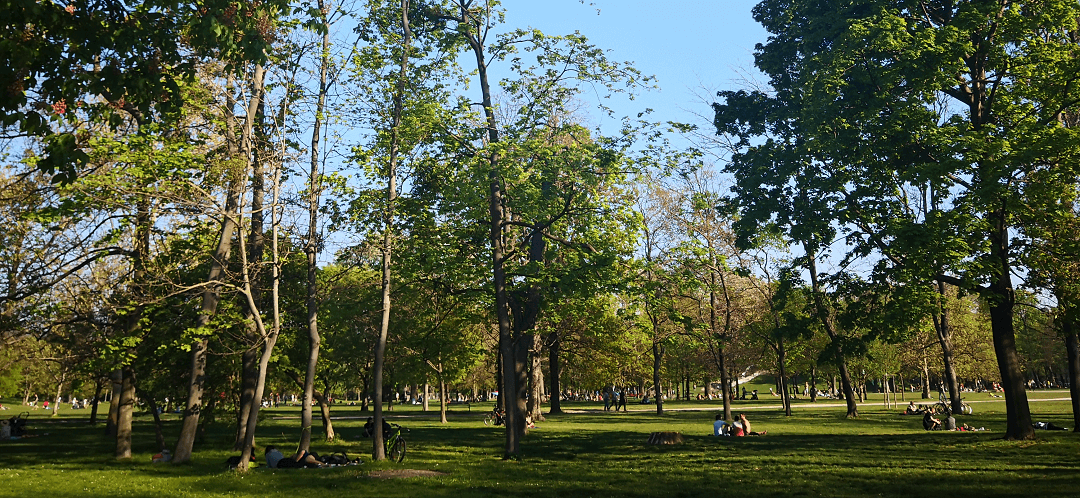 Outdoor enthusiasts needn't fret, as Baltimore and its surrounds present many opportunities to get a fresh air fix. Baltimore has its fair share of walking trails, lush green parks, gardens and lakes to draw residents out into nature. 
The Cylburn Arboretum, located just a few miles from Baltimore City, is a vast property housing a stunning period mansion and several beautiful gardens for guests to explore at leisure. Holt Park with its labyrinth and meditation path is great for a peaceful retreat from the busy city. 
Those looking for something more intense to get the blood pumping can explore scenic cycling routes such as the Baltimore-Annapolis Trail, which is not too far outside the city. Hikers will be in their element as they take to the trails in nearby Patapsco Valley and Rocks State Parks. 
---
Shopping in Baltimore
When it comes to retail therapy, Baltimore has a slew of shopping options. From local boutiques to high-street stalwarts and bargain outlets, shoppers are sure to find something to suit their taste and budget.
Prominent shopping precincts include Harborplace and Gallery on the Inner Harbour, while Federal Hill, Fell's Point and Hampden are good for thrift shopping and boutiques. , as the name suggests, is the place to trawl through pieces from bygone eras. 
Creative culture is big in Baltimore, and exploring the city's markets, which brim with various food and craft items, is quite a social affair. Wandering through Lexington Market, the oldest in the US, is always an experience. Other popular markets in Baltimore include Broadway Market at Fell's Point and Federal Hill's Cross Street Market.
---
See and do in Baltimore
The best way for new arrivals to get acquainted with their new home is by exploring the city's best attractions. Whether it's art, culture, history, science or sport that interests newcomers, there is no doubt that Baltimore has plenty to keep its residents entertained. Here is a list that highlights some of the best things to see and do in the 'Charm City'.
Baltimore Museum of Art
This is an impressive collection of more than 90,000 pieces from the 19th century to the present. Exhibits include works by Matisse, Picasso and Van Gogh, making the Baltimore Museum of Art a world-class attraction. On a warm day, visitors can enjoy the outdoor sculpture gallery, set over three acres of landscaped gardens.
Edgar Allan Poe House
This small unassuming redbrick building on North Amity Street was once the residence of Edgar Allan Poe. It has now been transformed into a museum dedicated to his work. Literary fans will enjoy looking through the well-preserved artefacts from Poe's past including his telescope and portable writing desk.
Maryland Science Center
One of the USA's oldest scientific institutions, the Maryland Science Center was where great scientific minds once met to discuss revolutionary ideas. It has now been converted into a popular Inner Harbour attraction. With interactive science displays for kids, a planetarium and giant dinosaur exhibits, the Maryland Science Center caters for visitors of all ages.
National Aquarium
Home to more than 700 species of fish, amphibians, reptiles and mammals, Baltimore's National Aquarium is one of the city's most popular attractions. It also features a 4D immersion theatre and a children's gallery, making it a great experience for visitors of all ages. The Aquarium also works to combat climate change and save animals and their habitats through education, habitat restoration, animal rescue and sustainable business practices.
Fort McHenry
This monument boasts a rich history and is said to be the birthplace of the USA's national anthem. Visit during the summer months for a guided tour of the precinct or attend one of the concerts hosted at this unique venue for a truly memorable experience.
Fell's Point
This historic waterfront precinct is a great place to take a walk while admiring 19-century homes and storefronts. Full of places to shop and grab a bite to eat, Fell's Point is also a gathering point for Baltimoreans. 
---
What's on in Baltimore
Home to an ever-increasing young population, Baltimore plays host to an eclectic range of events throughout the year. From music festivals and food shows to sporting events and street parties, the events calendar in Baltimore is incredibly varied. 
Narrowing down a list of the best events can be hard, but here are a few of the Charm City's most popular annual celebrations.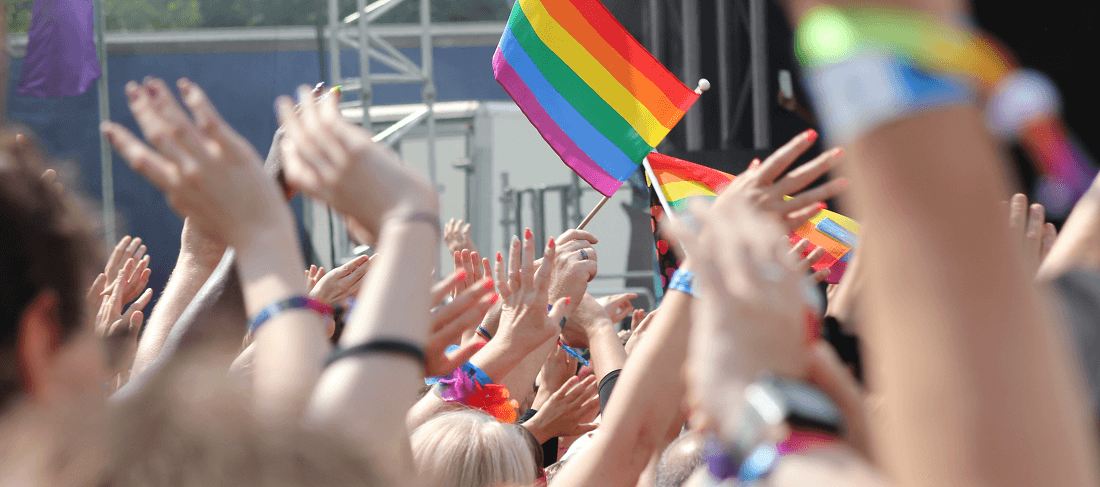 Preakness Stakes (May)
Held at the storied Pimlico Race Course, Preakness Stakes is an excuse for Baltimoreans to get dolled up and have a flutter on the horses. A highlight of Baltimore's summer, attendees continue to soak up the party atmosphere at this concert which usually has an impressive line-up, including international musicians.
Baltimore Pride (June)
This colourful event celebrates Baltimore's LGBTQ+ community and is the largest Pride festival in the state of Maryland. The festival kicks off with a massive street parade and ends in block parties that carry on throughout the night. It also includes a family-friendly concert that takes place at Druid Hill Park.
HONFest (June)
This unique Charm City event focuses on the role played by working-class women throughout Baltimore's history. The Baltimore suburb of Hampden comes to life as more than 100 vendors, artists and entertainers take to the streets. HONFest is an event not to be missed and a highlight on the city's events calendar.
Independence Day Celebrations (July)
Being the birthplace of 'The Star-Spangled Banner', it is no great surprise that Baltimore goes all out in celebration of Independence Day. The best places to see the spectacular fireworks display are either at the Top of the World Observation Level or anywhere on the harbour. For a celebration that honours the country's history in a more traditional way head to Fort McHenry.
AIA Chesapeake Bay Annual Crab Feast (August)
Baltimore is famous for its crab, and this is said to be the world's largest festival of its kind. Held at Inner Harbor, people travel from neighbouring cities to sample the best, freshest crab that Baltimore has to offer. Festival goers also get to taste local wines and craft beers and will be entertained by local musicians. 
---
Further reading
►For information on the city's neighbourhoods, see Areas and Suburbs in Baltimore
Photo credits: Walters Art Museum Baltimore by Hester Qiang; Park by Corinne Chiba; Pride festival by Robin Worrall. All sourced from Unsplash.
Are you an expat living in Baltimore?
Expat Arrivals is looking for locals to contribute to this guide, and answer forum questions from others planning their move to Baltimore. Please contact us if you'd like to contribute.
Expat Health Insurance
Cigna Global Health Insurance - 10% off any plans bought in November and December 2023

With Cigna, you won't have to rely on foreign public health care systems, which may not meet your needs. Cigna allows you to speak to a doctor on demand, for consultations or instant advice, wherever you are in the world. They also offer full cancer care across all levels of cover, and settle the cost of treatments directly with the provider. Cigna is currently offering a 10% discount for seniors (over 60) on their Silver package.
Moving Internationally?
International Movers. Get Quotes. Compare Prices.

Sirelo has a network of more than 500 international removal companies that can move your furniture and possessions to your new home. By filling in a form, you'll get up to 5 quotes from recommended movers. This service is free of charge and will help you select an international moving company that suits your needs and budget.

Get your free no-obligation quotes from select removal companies now!