The best places to live in Boston
Boston is a small and compact city, and most suburbs are well served by the city's comprehensive public transport system.
There are several attractive neighbourhoods where newcomers can choose to settle, both within the city itself and in the surrounding towns of Boston. 
The majority of new arrivals choose to rent rather than buy property in Boston. Unfortunately, the city is one of the most expensive cities in the US and rental costs are high.
---
Family-friendly suburbs in Boston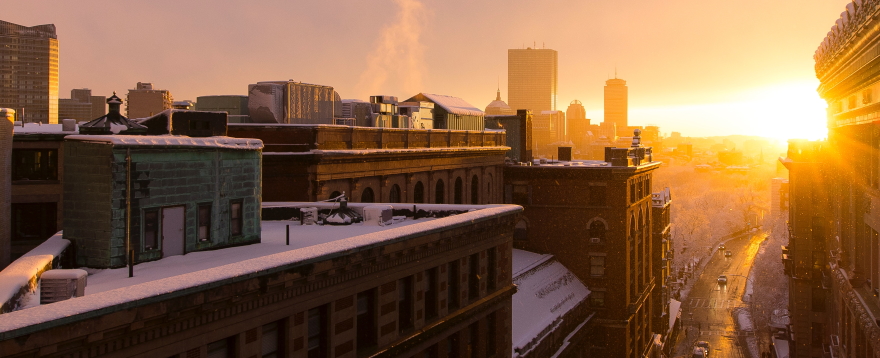 For expats moving with children, it will be a priority to find a home close to a good school. Many of Boston's family-friendly neighbourhoods – and some of the city's best schools – are located outside the city limits.
Westborough
Westborough is a family-friendly town located west of Boston. There is a strong community spirit in this area with lots of local events taking place on weekends that the whole family can enjoy. Westborough is home to some good schools, which is why a lot of local and expat families choose to live here. The town is about 45 minutes by car from Boston's city centre and well served by MBTA commuter rail services. It is also well located in relation to major highways such as the Interstate 90, Route 30 and Route 9.
Newton
Newton is a safe and vibrant town located just outside Boston that is popular with families thanks to its excellent public schools. Newton is convenient for those working in the city but who want to live in a quieter area. It's one of the wealthiest urban areas in Boston so property prices are inescapably steep, but for those with the right budget, it's a wonderful place to raise a family.
Brookline
Brookline is a town located close to Boston and bordered by suburbs such as Jamaica Plain, Allston and West Roxbury. The area has historically been home to some of the best schools in Massachusetts and there are also excellent medical facilities, parks, shops and entertainment, making it a popular residential neighbourhood for families. Brookline is also well serviced by the MBTA train and bus routes.
---
Young and trendy areas in Boston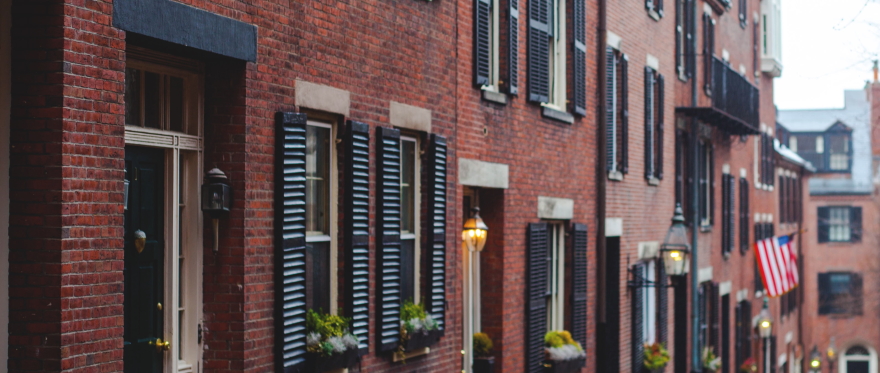 As Boston is home to several universities, many of the city's suburbs are filled with students. Rental costs in these areas tend to be a little lower and they have a lively feel to them.
Wellesley
Wellesley is a town outside of Boston that is popular with young professionals and students because of its proximity to a number of colleges and universities, including Wellesley College, Babson College and Olin College of Engineering. Wellesley also attracts many families thanks to its excellent public schooling system.
The area is well covered by Boston's public transport network and is linked to Boston city centre by the commuter rail and some commuter express bus services.
Allston-Brighton
Allston-Brighton is popular with students and young professionals as it's close to both Harvard and Boston universities. 
The area is home to some of Boston's best nightlife and the area is full of upscale eateries, bars and pool halls. In addition, Allston-Brighton is well placed on public transport routes allowing easy access to buses and trains.
---
City living in Boston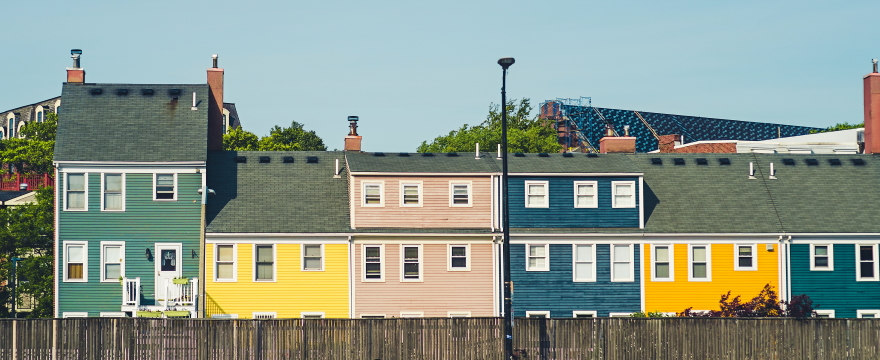 For those who want to live in the city centre, there are plenty of options in Boston, but these tend to be quite expensive.
Charlestown
Charlestown is centrally located on the banks of Boston Harbour in the downtown area of Boston and is popular among young professionals who choose to live within walking distance of their offices. The area is well served by public transport links and expats living in Charlestown will be able to get around easily on foot, by subway or bus. There is a lively atmosphere in Charlestown and the area's streets are lined with bars, cafes and bakeries. Charlestown is the oldest suburb of Boston and, due to its central location, rents are high.
Hyde Park and Jamaica Plain
The suburbs of Hyde Park and Jamaica Plain (or JP as it's often referred to by residents) are located to the south of Boston and are known for their open green spaces. These neighbourhoods are home to ethnically diverse populations and are known for their community spirit. Both areas are served well by commuter rail, the subway and local bus services.
South End and Back Bay
South End and Back Bay are cosmopolitan areas of Boston popular with young professionals and families. Lined with brownstones, they have some of the most desirable real estate in the city, so rental prices tend to be high. The area has a lively atmosphere, especially in the evening when residents congregate around Tremont Street, which is also known as 'Restaurant Row', as it is lined with a diversity of eateries.
---
Further reading
►Learn more about the Lifestyle in Boston
Expat Experiences

"I'd say Cambridge, Somerville, Boston and Brookline are all popular areas to live in."
Read more about Swiss expat Sandra's experiences in Boston.
Photo credits: Beacon St by Matthew Landers, Acorn Street by Michael Browning, Charlestown by Qusai Akoud. All sourced from Unsplash.
Are you an expat living in Boston?
Expat Arrivals is looking for locals to contribute to this guide, and answer forum questions from others planning their move to Boston. Please contact us if you'd like to contribute.
Expat Health Insurance
Cigna Global

If you're thinking about taking out private health insurance, our trusted partner Cigna Global is very aware of all the difficulties that expats can face when it comes to healthcare in a new location, so they have created a range of international health insurance plans specifically designed for expats, which you can tailor exactly to the needs and ensure access to quality care for you and your family.
Moving Companies
Moving Internationally?

Sirelo has a network of more than 500 international removal companies that can move your furniture and possessions to your new home. By filling in a form, you'll get up to 5 quotes from recommended movers. This service is free of charge and will help you select an international moving company that suits your needs and budget.