The best places to live in San Jose
The majority of people moving to San Jose do so because of its proximity to the heart of Silicon Valley. When looking for accommodation, deciding on suitable areas and suburbs of San Jose is one of the main challenges facing new arrivals.
Many of those who relocate to San Jose for a job in Silicon Valley are provided accommodation close to their office by their employers. This will take away much of the stress of deciding where to live. Those not lucky enough to be in this position will need to narrow down their search to a few areas in the city. 
---
Neighbourhoods for young professionals and singles in San Jose

Downtown San Jose
The heart of San Jose is home to the headquarters of both major and up-and-coming tech companies. For those working at any of these companies, living in downtown San Jose has its advantages. Those searching for property in this area will find that there is a wide variety of options available, from charming Victorian buildings and California-style bungalows to newly constructed high-rise condominiums. 
As well as being close to the office, residents living in downtown San Jose have easy access to myriad activities in the city centre. Thanks to the area's fine-dining establishments, fascinating art galleries and exciting theatres, those living close to the city centre have plenty to keep them occupied. Downtown San Jose is also great for those who enjoy an active lifestyle, as it's easy to get about on foot, and there are plenty of trails for joggers and cyclists.
Blossom Valley
This is a safe suburban part of San Jose. Blossom Valley is close to many of the sizeable high-tech company offices. The properties in Blossom Valley are reasonably priced in comparison to other parts of San Jose. Housing mainly consists of housing developments and condominiums.
Although Blossom Valley is located some distance away from San Jose's city centre, one of the major advantages of living here is the area's excellent shopping facilities, as residents have access to lots of shopping malls, department stores and boutiques. For new arrivals who enjoy the great outdoors, living in Blossom Valley allows residents access to great hiking trails and golf courses.
Japantown
Japantown in San Jose is one of only three official Japantowns in the USA. Young and single professionals looking to maintain proximity to Downtown San Jose while experiencing a unique neighbourhood culture should look no further than Japantown. Most of the accommodation in this neighbourhood is in the form of high-rise apartments and condos. 
The lifestyle in Japantown is unmatched and boasts a plethora of restaurants, cafés, shops and cultural facilities. There are also a few annual festivals taking place in Japantown, and there is a weekly farmer's market on Sundays, so new arrivals will always have something to do. 
---
Family-friendly neighbourhoods in San Jose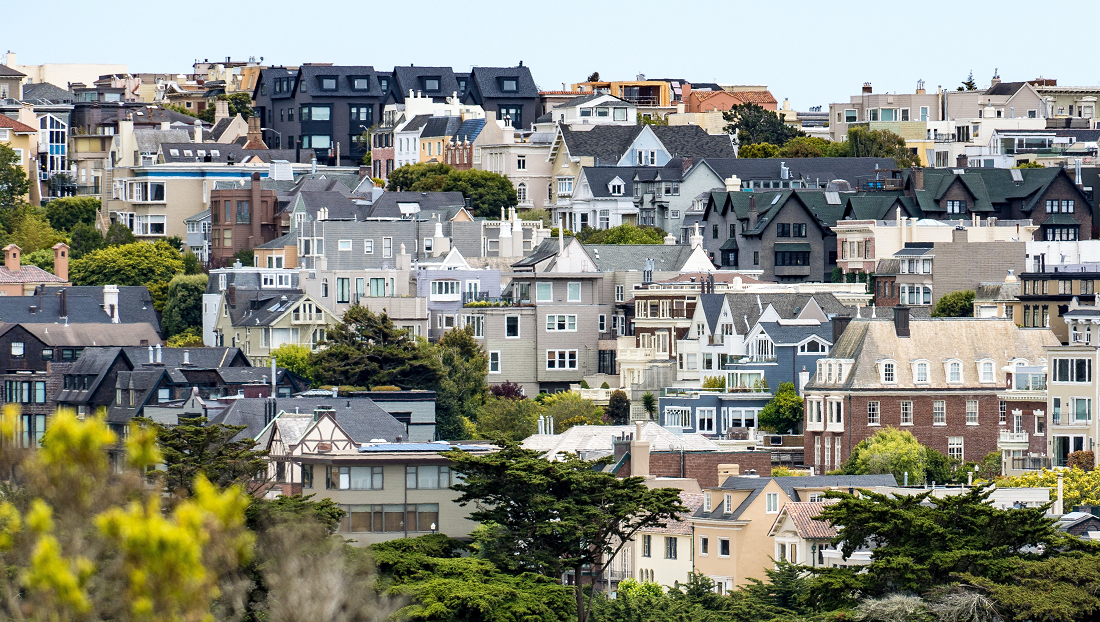 Willow Glen
For those who want to live in a more residential area and still have access to the facilities of downtown San Jose, Willow Glen is an option well worth considering. This neighbourhood has a warm and welcoming atmosphere, which is often hard to come by in the city. It's a pedestrian-friendly area with a host of restaurants, cafés and shops.
As it's located so close to San Jose's downtown area, Willow Glen is home to some prime property, and this is reflected in the high prices. Expats will find lots of Victorian and Spanish-style buildings in Willow Glen, which are great for those looking for a home with character. There are also plenty of modern townhouses and condominiums available here. On average, properties in this neighbourhood are a little larger than those found in downtown San Jose.
Silver Creek Valley
This is a small, affluent part of San Jose that offers residents a peaceful sanctuary away from the hustle and bustle of San Jose's city centre. Prospective residents will find several housing options on offer, ranging from luxury homes with landscaped gardens to more modest single-storey properties.
A major draw of Silver Creek Valley is the suburb's location close to some of San Jose's top schools. Silver Creek Valley also provides a clean and safe environment for children to grow up in. There are plenty of parks and recreation facilities to keep little ones entertained. In addition, most properties come with a good-sized outdoor area. The downside is that it's further away from the city centre and most places of work. 
West San Jose
West San Jose is a residential area a mere 15-minute drive away from Downtown San Jose. Families looking for spacious homes away from the city buzz will love West San Jose. This neighbourhood is also home to the premium shopping mall, Santana Row, and houses the West Valley Community College campus. 
---
Further reading
►For information on the city's economic climate, read Working in San Jose
Image credits: San Jose Downtown by Andrii Ganzevych from Unsplash; Residential homes by Daniel Abadia from Unsplash
Are you an expat living in San Jose?
Expat Arrivals is looking for locals to contribute to this guide, and answer forum questions from others planning their move to San Jose. Please contact us if you'd like to contribute.
Expat Health Insurance
Cigna Global Health Insurance - 10% off any plans bought in November and December 2023

With Cigna, you won't have to rely on foreign public health care systems, which may not meet your needs. Cigna allows you to speak to a doctor on demand, for consultations or instant advice, wherever you are in the world. They also offer full cancer care across all levels of cover, and settle the cost of treatments directly with the provider. Cigna is currently offering a 10% discount for seniors (over 60) on their Silver package.
Moving Internationally?
International Movers. Get Quotes. Compare Prices.

Sirelo has a network of more than 500 international removal companies that can move your furniture and possessions to your new home. By filling in a form, you'll get up to 5 quotes from recommended movers. This service is free of charge and will help you select an international moving company that suits your needs and budget.

Get your free no-obligation quotes from select removal companies now!