Expats moving to Jeddah are most commonly housed in compounds. Some consist of a few houses and others are like villages with numerous villas, apartments and shared amenities.
There tends to be more freedom for expats in the compounds, where they often live far removed from the restrictive rules governing everyday life in Saudi Arabia. Women don't need to cover up and expats at larger compounds can socialise at facilities like shops, sports grounds, swimming pools, parks, restaurants and daycare centres. Staying at some of the more exclusive compounds in Jeddah can even be likened to living in a holiday complex.
---
Types of accommodation in Jeddah
Compound housing in Jeddah tends to be fully furnished. However, it is possible to find unfurnished accommodation at slightly lower prices. For a bit extra, expats who prefer to travel light can also arrange a 'soft package' which includes bedding, towels, cutlery and crockery. Otherwise, numerous shops sell good quality household items. Some outlets stock Western-styled furniture.
Ultimately, expats could ship all their furniture to create a home away from home. However, moving with nothing and living with what the compound provides is also possible. Expats who are hired to work in Jeddah on lucrative employment packages will usually find that their accommodation needs are well taken care of and they are either provided with fully furnished housing or are given a sizeable shipping allowance to help them bring their personal goods to Saudi Arabia.
---
Finding accommodation in Jeddah
Demand for compound housing in Jeddah considerably outstrips supply. Therefore, finding the right home can take some time. When choosing a compound, expats should think about the location and general lifestyle, rather than just the house itself – a fantastic property is greatly diminished in the wrong location. It's also worth bearing in mind that it's easier to change houses within a compound once expats have moved in, than it is to move from one compound to another.
Demographics change over time, but different nationalities tend to favour specific compounds. In choosing one, expats will need to decide whether to live with people from their own country or if they'd rather mix with other nationalities. Information about compounds in Jeddah is available online through individual property websites and listings. But many companies don't update their sites regularly, and expats shouldn't be surprised to find outdated images and information. Most people get advice from work colleagues and other expats once they arrive in Saudi Arabia.
Expats planning a move to Jeddah should get any changes to the property done when negotiating their contract. Most properties are painted when tenants move out, but fixtures and fittings can be worse for wear. It's best to have any changes made before moving in.
Luckily, the majority of expats moving to Jeddah have the hassle of finding a suitable compound taken care of as the employer usually arranges expat accommodation prior to their employees moving to Saudi Arabia. In most cases, expats are housed in close proximity to colleagues and other foreigners, which makes the transition into expat life in Jeddah much smoother. 
---
Compound living in Jeddah
The cost of accommodation in Jeddah can be high due to high demand and limited supply. Housing allowances are a fairly standard part of Saudi employment contracts and include a specific amount, a percentage of the employee's salary or, in the case of larger employers, even the provision of a property.
Rental agreements are often between the employer and the compound. Both are local entities and contracts tend to be on a rolling annual basis with rent paid at the start of each year. Deposits are usually around 10 percent of the annual rent. Electricity, water and internet normally cost extra; service charges are usually included, while the compound is responsible for maintaining the property.
---
Popular expat compounds in Jeddah
Arabian Homes
Arabian Homes provides a genuine village atmosphere with an assortment of villas and apartments clustered around a secluded pool. Sport and recreational facilities are available and there are various property types to suit all family requirements.
Al Basateen Village
Al Basateen provides expats with the sort of space and safety they'd expect from quiet suburbs back home. Families have various housing options, while green areas and cul-de-sacs help make living here enjoyable.
Elite Compounds
The Elite Compounds is located in Jeddah's Al Rawadah district and in easy reach of major business centres, shopping malls and restaurants. It consist of three separate compounds with furnished and unfurnished apartments and villas. Properties come complete with manicured grounds and top-of-the-line recreational facilities.
Divona Compound
Opened in 2015, Divona Compound is located in the Alshatie area of Jeddah. It provides a luxurious lifestyle in its spacious villas and unique apartments. Expat residents can enjoy the green areas as well as on-site facilities like swimming pools and a coffee shop. 
---
Further reading
►For more on expat housing, see Accommodation in Saudi Arabia.
Are you an expat living in Jeddah?
Expat Arrivals is looking for locals to contribute to this guide, and answer forum questions from others planning their move to Jeddah. Please contact us if you'd like to contribute.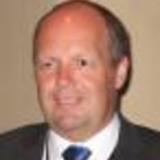 David Wright
Our Expat Expert
David Wright is a manufacturing professional living with his wife in Jeddah, and managing production plants for the largest coatings manufacturer in the Middle East.  Originating from the UK, he has lived and worked in Eastern Saudi Arabia, Southern India as well as the UK; and has brought up children in these countries - but as they are old enough to look after themselves, it is time too explore!
Expat Health Insurance
Cigna Global

With 86 million customer relationships in over 200 countries, Cigna Global has unrivalled experience in dealing with varied and unique medical situations and delivering high standards of service wherever you live in the world.
Moving Internationally?

Sirelo has a network of more than 500 international removal companies that can move your furniture and possessions to your new home. By filling in a form, you'll get up to 5 quotes from recommended movers. This service is free of charge and will help you select an international moving company that suits your needs and budget.