The old city on the Red Sea has a rich history and is typically seen as Saudi Arabia's most cosmopolitan metropolis – so there's plenty to see and do in Jeddah.
Expats will be surrounded by remnants of the cultures that have passed through the city, and they can experience its past just by wandering around the Old Town.
New arrivals are often taken aback by the city's greenery and a shoreline promenade that gives way to white beaches. The Corniche sweeping along the coast is one of the most popular attractions in Jeddah, but it isn't the only way to spend time.
---
Sightseeing in Jeddah
Expats living in Jeddah have access to a wealth of history. The city was born out of the Al Balad area, which still houses centuries-old coral buildings, and its ancient alleyways are a great way to get immersed in its character.
Here are a few of the most popular attractions in Jeddah for expats to explore:
King Fahd's Fountain
King Fahd's Fountain, also known as the Jeddah Fountain, sprays a parabola of seawater 853 feet (260m) into the Saudi skyline, while the Al Salam Palace acts as a beautiful backdrop. It looks especially stunning when illuminated at night.
Al Balad
The old quarter's labyrinth of alleys gives visitors a glimpse into the towns and villages of the Arabian past. Its coral and limestone architecture also houses numerous retail outlets and street vendors, making it a popular shopping destination. 
Floating Mosque
Jeddah's Floating Mosque is a must-see attraction and one of its most sacred sites. Adjacent to the shoreline, when the tide comes in, it appears to float whimsically on the water below. It's only made more marvellous by its décor and architectural beauty.
Fakieh Aquarium
A great attraction for old and young, the Fakieh Aquarium gives visitors a great insight into the world beneath the Red Sea. This a wonderful family-friendly attraction and well worth a visit. The dolphin show is a particular highlight.
Biet Nassif
An historic building in the heart of Al Balad, Biet Nassif houses a fantastic little museum that gives visitors an insight into the architecture, interior design and way of life in Old Jeddah. 
Are you an expat living in Jeddah?
Expat Arrivals is looking for locals to contribute to this guide, and answer forum questions from others planning their move to Jeddah. Please contact us if you'd like to contribute.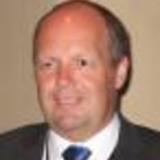 David Wright
Our Expat Expert
David Wright is a manufacturing professional living with his wife in Jeddah, and managing production plants for the largest coatings manufacturer in the Middle East.  Originating from the UK, he has lived and worked in Eastern Saudi Arabia, Southern India as well as the UK; and has brought up children in these countries - but as they are old enough to look after themselves, it is time too explore!
Expat Health Insurance
Cigna Global

With 86 million customer relationships in over 200 countries, Cigna Global has unrivalled experience in dealing with varied and unique medical situations and delivering high standards of service wherever you live in the world.
Moving Internationally?

Sirelo has a network of more than 500 international removal companies that can move your furniture and possessions to your new home. By filling in a form, you'll get up to 5 quotes from recommended movers. This service is free of charge and will help you select an international moving company that suits your needs and budget.