Nairobi is a vibrant city filled with plenty to keep anyone entertained in their spare time. Many of the expats who have relocated to Nairobi for work find that they can easily afford luxuries thanks to lucrative employment packages. There are excellent shopping malls, bars and restaurants to explore, not to mention the seemingly boundless natural wonders within easy reach of the city – all of which make for an enviable lifestyle in Nairobi.
---
Eating out in Nairobi
Populated by people from all over the world, all types of cuisine are offered in Nairobi. Luxury restaurants, bustling markets and small local eateries provide interesting dishes to suit any palate or budget. Some of the major multinational food chains can be found, along with restaurants serving up authentic Kenyan fare. Coffee houses are also becoming increasingly popular.
---
Shopping in Nairobi
Many new shopping malls have appeared in Nairobi in recent years, and some older ones have had upgrades to serve the growing middle-class and expat communities.
Multiple independent arts and crafts businesses offer an excellent selection of goods and buying from local artists is a good way to support the local economy. Local craft markets, such as the Maasai Market and Kariokor Market, offer an excellent choice of handmade items such as clothes, art, jewellery and footwear. Some of these areas are touristy, so be aware of potentially over-priced items.
Nairobi has numerous large supermarket chains and gourmet food shops, though don't overlook local produce markets for the best deals on fresh fruit and vegetables bought directly from farmers.
---
Nightlife and entertainment in Nairobi
There is always something new on the nightlife scene in Nairobi. Every neighbourhood has a local establishment or bar where people meet socially or for business, so regardless of where expats live in Nairobi, they won't have to travel far to find a suitable drinking spot. 
Champagne and cigar lounges are popular and serve the growing affluent population of the city, while nightclubs are open until the early hours.
Most large shopping malls in Nairobi have cinemas and some even have IMAX theatres. Also on offer are art exhibits, concerts, live theatre and cultural events.
---
Sports and outdoor activities in Nairobi
Nairobi National Park is an excellent excursion for animal lovers, while Karura Forest offers various daytime activities and a large network of walking trails. The Nairobi Arboretum is a lovely forested area with pathways and trails for cyclists, joggers and walkers. Uhuru Park is a beautiful place to spend an afternoon and, come the weekend, fills up with families relaxing and enjoying picnics.
Kenya's capital city also affords several top-quality golf courses and societies, including Royal Nairobi Golf Club, Muthaiga Golf Club and Karen Country Club. Expats can enjoy these world-class golf facilities and participate in a competition or merely wind down and get some fresh air after a week's work.
Away from the hustle and bustle of the city, expats don't have to drive far for exquisite views of the Great Rift Valley. Day trips to Mount Longonot or Hell's Gate National Park are popular with hikers and rock climbers, giving expats a chance to see the Kenyan countryside.
---
Further reading
►For more fun things to do in the city, read See and Do in Nairobi
►Want to find out about the best events in Kenya's capital? Check out What's on in Nairobi
Expat Interviews

"The best way to connect with Kenyans is to learn Kiswahili, and participate in Kenyan culture (attend Kenyan sporting events, go to Kenyan bars, eat in local restaurants, etc.)." Read our interview with Tara for more on culture, lifestyle and making friends in Kenya.

"People are friendly but all are busy with their daily lives like any major city around the world. Most expats and their children spend their holidays in their home country. If you attend a gym or are active on social networks you can easily make friends with people from your country." For more on lifestyle and living in Nairobi, check out our interview with Zeynep.
Are you an expat living in Nairobi?
Expat Arrivals is looking for locals to contribute to this guide, and answer forum questions from others planning their move to Nairobi. Please contact us if you'd like to contribute.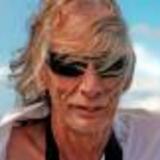 Jerry Riley
Our Expat Expert
Jerry Riley is a Canadian freelance photographer based in Nairobi, Kenya. He has worked in Asia, Africa, South America and Europe. While in East Africa, he has contributed to Adam, TN, the Nation Media Group, The Africa Report, Farafina (Nigeria), Kwani, Storymoja, Wajibu and Awaa. He regularly exhibits in North America and Europe and recently celebrated the launch of the first East African exhibition of his fine art photography in Nairobi.
Expat Health Insurance
Cigna Global

With 86 million customer relationships in over 200 countries, Cigna Global has unrivalled experience in dealing with varied and unique medical situations and delivering high standards of service wherever you live in the world.
Moving Internationally?

Sirelo has a network of more than 500 international removal companies that can move your furniture and possessions to your new home. By filling in a form, you'll get up to 5 quotes from recommended movers. This service is free of charge and will help you select an international moving company that suits your needs and budget.