With political tensions high, expats moving to Libya are those with secure job offers already in place. Expats often place emphasis on salary when approached with a job offer in Libya. The money offered to Westerners will certainly make the country a more attractive option. Most expats are employed in the petroleum industry which Libya's economy depends heavily on. 
Expats working in Libya will find themselves in a conservative Muslim country, and business will often be conducted in accordance with this. Arabic is the official language of Libya. Expats will do well to have at least a basic understanding of the language. English and French are also widely spoken in business circles.
---
Industries in Libya
Expats considering working in Libya will almost certainly be pigeon-holed into employment by one of the hydrocarbon companies that dominate the economy.
In a country where the majority of export earnings are attributed to the country's oil resources, foreigners may find working opportunities in Libya of varying description and degree. However, employers and sponsors will most likely be concentrated in sectors that seek to satisfy energy consumption.
Construction is another main sector of employment in Libya. This industry supports projects commissioned by the Organisation for the Development of Administrative Centres and other arms of government, such as the Ministry of Housing and the Ministry of Infrastructure. Other important industries including mining, agriculture, and tourism.
---
Finding a job in Libya
Expats wanting to move to Libya should secure an employment contract before arriving in the country. All foreigners require a visa to enter Libya. Expats should not arrive in the country with the intention of trying to find work.
There are a number of websites focused on employment for expats in Libya. A good starting point is sites like expatcareers.com. Newspapers such as the Libya Herald, which is available online in English, may also be useful resources. Ultimately, most expats will be approached by international companies or even transferred through the company they are already working for.
---
Are you an expat living in Libya?
Expat Arrivals is looking for locals to contribute to this guide, and answer forum questions from others planning their move to Libya. Please contact us if you'd like to contribute.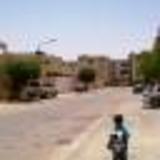 Jameela Deen
Our Expat Expert
Serial Expat, ESL University Teacher and Travel Blogger. I've lived in France, the UK, Libya and now Saudi Arabia. I can't wait to add more countries to the list.
Expat Health Insurance
Cigna Global

With 86 million customer relationships in over 200 countries, Cigna Global has unrivalled experience in dealing with varied and unique medical situations and delivering high standards of service wherever you live in the world.
Moving Internationally?

Sirelo has a network of more than 500 international removal companies that can move your furniture and possessions to your new home. By filling in a form, you'll get up to 5 quotes from recommended movers. This service is free of charge and will help you select an international moving company that suits your needs and budget.