The best places to live in São Paulo
Finding suitable areas and suburbs in São Paulo can be challenging, owing to the city's immense geographic size. Choosing the right property in the right area or suburb of São Paulo will be essential to having a pleasant experience in Brazil for newly arrived expats.
In this ever-expanding city, every expat is sure to find a neighbourhood and accommodation that meets their budget and requirements. Below are a few areas and suburbs of São Paulo that are particularly popular among expats. 
---
Family-friendly areas in São Paulo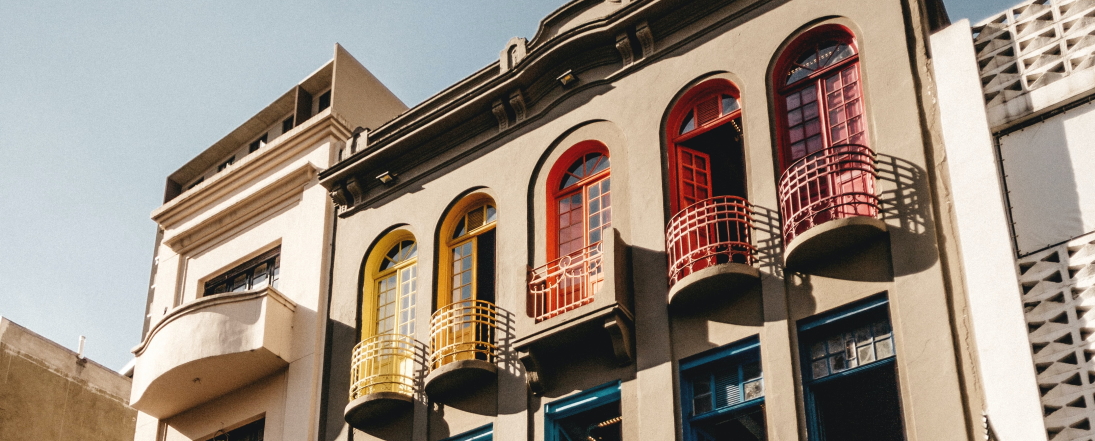 Chácara Flora
Chácara Flora is an exclusive area in Santo Amaro, one of São Paulo's largest suburbs. This is a family-friendly area with secure housing and ample green space. Like Morumbi, Chácara Flora is home to many good international schools, which accounts for its popularity among expat families.
Residents have easy access to supermarkets, restaurants and retail facilities. Public transport links are abundant, as Chácara Flora is close to Congonhas Airport in neighbouring Campo Belo, making it a convenient area for executives needing domestic flights for work.
Morumbi
One of the major draws of Morumbi is that it is a lot less polluted than areas close to the city centre. It is also home to several lovely green spaces, such as Alfredo Volpi Park and Burle Marx Park, making it an excellent location for expats with children. The area is popular with expat families and hosts many reputable international schools. Morumbi has plenty of facilities, such as shops and cafés. It is also close to one of São Paulo's top healthcare facilities, Albert Einstein Hospital.
Jardins
Comprising four neighbourhoods, Jardins is one of the most exclusive areas in São Paulo that boasts stately residences on tree-lined streets. Expat families will enjoy the plethora of green spaces and gardens and the array of fantastic amenities, including bars, restaurants and markets. 
Alphaville
Located about 12 miles (20km) outside São Paulo, Alphaville has a small-town atmosphere. Expats can find everything from luxury apartments to functional single-family homes in the area. Many properties come with a swimming pool and large outdoor areas.
While Alphaville is a safe and pleasant place to live, residents are somewhat isolated. Public transport links in Alphaville are limited. Even commuting by car to São Paulo can be frustrating due to the traffic on the highway. 
---
Areas for young expats in São Paulo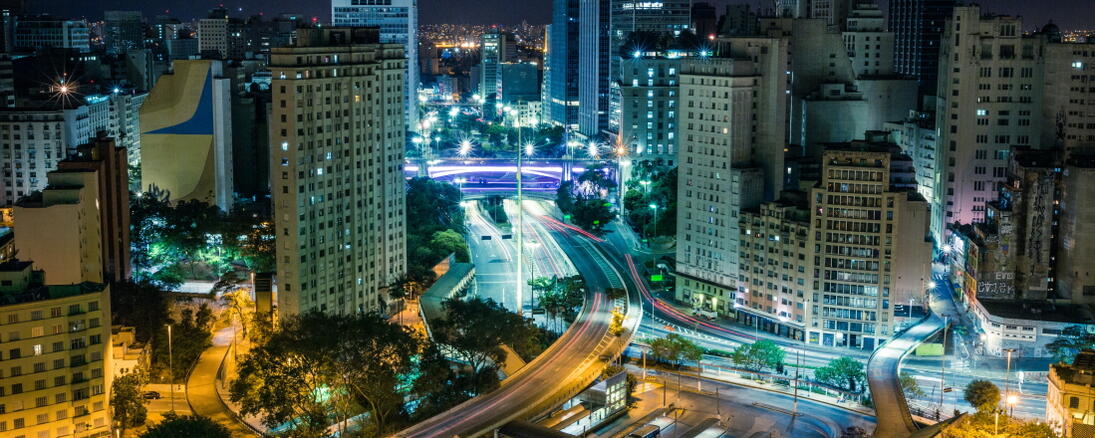 Brooklin Novo
Brooklin Novo is favoured by younger expats looking to have a more authentic Brazilian experience rather than living in one of the more isolated and exclusive expat neighbourhoods.
Most of the area is residential. Retail facilities mainly consist of small, local shops rather than big chain stores. There are several parks and green spaces, which makes it an attractive area for expats with pets.
Santa Cecília
Expats looking for cheaper property in an area known for its historic charm should consider living in Santa Cecília. Close to São Paulo's city centre, this neighbourhood is home to many old-style churches and buildings. Santa Cecília has traditionally been sought-after by São Paulo's artistic community, but it is now becoming popular with young expats who have moved to the city to teach English or do volunteer work.
There are downsides to living in the area, such as the high levels of noise and pollution. But most residents are willing to overlook these factors thanks to the neighbourhood's Bohemian atmosphere and low accommodation costs. There are many lively bars and restaurants in the area. Its central location also gives expats easy access to facilities within São Paulo.
Vila Madalena
Vila Madalena is São Paulo's most Bohemian neighbourhood and plays host to many of the city's artists and musicians. It is favoured by young expats and international students and hosts a sizeable selection of bars and clubs. The area can get noisy, especially in the evenings and on weekends. As such, it may not be particularly suitable for expats with children.
Another drawcard is that Vila Madalena is well connected to other parts of São Paulo by public transport. Expats looking to own a car should note that traffic congestion in this part of the city can be a problem during peak hours. 
---
Further reading
►Find out more about public transport in the city in Getting Around in São Paulo
Expat Experiences

"Many expats settle in Alphaville, which is a wonderful community, very American in feel. Some other favourable areas for families are Barao Geraldo, Gramado, or even Valinhos and Vinhedo, slightly outside Campinas. For singles or couples without children, or even one-car families with children, Cambui is a wonderful part of Campinas that has much to offer. Taquaral would also be good for families wishing to be in Campinas, rather than an outlying suburb." Read more of Heather's advice in her São Paulo expat interview.
Photo credits: Residential São Paulo by Jonathan Borba and São Paulo city centre by Vanessa Bumbeers. Both from Unsplash.
Are you an expat living in Sao Paulo?
Expat Arrivals is looking for locals to contribute to this guide, and answer forum questions from others planning their move to Sao Paulo. Please contact us if you'd like to contribute.
Expat Health Insurance
Cigna Global

If you're thinking about taking out private health insurance, our trusted partner Cigna Global is very aware of all the difficulties that expats can face when it comes to healthcare in a new location, so they have created a range of international health insurance plans specifically designed for expats, which you can tailor exactly to the needs and ensure access to quality care for you and your family.
Moving Companies
Moving Internationally?

Sirelo has a network of more than 500 international removal companies that can move your furniture and possessions to your new home. By filling in a form, you'll get up to 5 quotes from recommended movers. This service is free of charge and will help you select an international moving company that suits your needs and budget.