Expat kids living in Sydney have the best of both worlds. The city is home to some of the world's most beautiful beaches, and residents have access to internationally acclaimed cultural experiences in restaurants, museums and theatres.
The beach lifestyle and mild climate mean families in Sydney spend a great deal of time outdoors. If they're not at the beach, children often spend time with their families at the local nature reserve or enjoy picnics cooked on one of the many public BBQs. Most suburbs have well-equipped playgrounds every few blocks, so there's no time to waste sitting still indoors.
For parents who thrive in a city environment but want their kids to have an outdoor upbringing, Sydney can tick all the boxes; its northern and eastern beach suburbs are particularly family friendly.
---
Out and about with kids in Sydney
Children in Sydney will always need swimsuits and a towel. Although the beach is the star attraction, it's not the only outdoor entertainment option. Ocean pools are a great place to explore marine wildlife and are a safe place for swimming. There are aquatic centres in most suburbs offering indoor and outdoor swimming pools, as well as swimming lessons.
To the west of Sydney's city centre, Sydney Olympic Park has a broad range of activities including a swimming pool with a water playground as well as bicycle and walking tracks, and trapeze and archery lessons.
For a break from the sand and water, there is plenty more to see and do. Outdoor options include Centennial Park and Sydney Park – both have bicycle tracks, playgrounds, and a kiosk or café. Skateparks in Sydney are also popular. 
---
Museums and zoos for kids in Sydney
Standout museums for children in Sydney include the Australian Museum and the Powerhouse Museum. Wildlife lovers won't be able to get enough of Taronga Zoo, Sydney Aquarium and Wild Life Sydney Zoo.
Most facilities offer annual passes which make repeat visits cost a fraction of the price one would pay when purchasing single-entry tickets.
Are you an expat living in Sydney?
Expat Arrivals is looking for locals to contribute to this guide, and answer forum questions from others planning their move to Sydney. Please contact us if you'd like to contribute.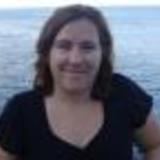 SarahHusselmann
Sarah Husselmann is the author of Mum's gone 2 Aus, a blog providing help for mums moving to Australia. The aim of the site is to inspire, support, and entertain mums who would like to, or do already, live in Australia. Articles cover topics such as health, education and childcare, buying nappies and baby food, Australian customs and traditions, and some of the more quirky aspects of life down under.
Expat Health Insurance
Cigna Global

With 86 million customer relationships in over 200 countries, Cigna Global has unrivalled experience in dealing with varied and unique medical situations and delivering high standards of service wherever you live in the world.
Moving Internationally?

Sirelo has a network of more than 500 international removal companies that can move your furniture and possessions to your new home. By filling in a form, you'll get up to 5 quotes from recommended movers. This service is free of charge and will help you select an international moving company that suits your needs and budget.