The first few months of weekends in Sydney often fly by in a whirlwind for new expats. Sydney's beautiful harbour, amazing hidden beaches and parks waiting to be explored are more than enough to fill what can initially seem like endless amounts of time.
However, after a few months, the thrill of discovery can subside as newcomers settle into "real life" and find themselves, once again, swept away by the daily grind. A quick weekend escape from the city can bring back that original sense of adventure which every expat craves.
The surrounding areas of Sydney make a weekend getaway easy and exceptional. Just a few hours away one can see stunning scenery and amazing wildlife like koalas, kangaroos, wombats, platypuses and dolphins, not to mention miles of empty beaches.  
---
Weekend breaks from Sydney
Blue Mountains
A trip to the Blue Mountains, named for their distinct blue colouring, is probably the most popular weekend getaway from Sydney as it's a short drive and can easily make for a quick day trip. 
The bluish haze that surrounds the soaring crags is the result of the oil produced from the many eucalyptus trees and, on a nice crisp sunny morning, visitors will also notice the wonderfully refreshing smell of eucalyptus in the air.
A drive to Katoomba, the largest town in the upper mountains, affords expats the chance to explore amazing bushwalking trails, ranging from the easy and family-friendly to more challenging rock climbing routes.
More specifically, the Three Sisters and Scenic World are the most popular attractions in the Blue Mountains, but expats should be sure not to miss the Jenolan Caves, rich with both Aboriginal and local Australian history, and which are about another hour's drive from Katoomba.  
The large network of caves will dazzle with brilliant crystal formations and pristine underground rivers. If expats are very lucky and plan the day right, they just might see one of the platypuses which live along the Blue Lake next to the main entrance of the caves.  
Hunter Valley
Hunter Valley is a dream come true for any foodie looking to spend an indulgent weekend away from Sydney's own culinary talents. It is one of Australia's oldest wine regions and is best known for superb Semillon, Chardonnay, Cabernet Sauvignon and Shiraz. Visitors can sip on the region's famous wines while taking in the view of the seemingly endless vineyards.
South Coast
If expats are interested in more than just the average two-day weekend escape, they should consider heading down to the southern coast of New South Wales.
Down along the coast are many small Australian beach towns worth an overnight stay. The most popular and closest to Sydney is Kiama, but just a little bit further on the beach is less crowded. Expats should consider staying at Gerringong or even farther south.
Southern Highlands
The most popular destination in the Southern Highlands is Kangaroo Valley, a very small town along a windy country road. There are larger towns more inland, like Moss Vale and Bowral but renting a cabin in the country is an experience that's well recommended. The deeper into the country one goes, the better the chances of seeing wallabies, wombats and kangaroos.  
Another favourite town in this area is Berry. Though not really considered part of the Southern Highlands due to its close proximity to the coastline, Berry is the perfect mid-point between the South Coast Beaches and Kangaroo Valley's wildlife.
Are you an expat living in Sydney?
Expat Arrivals is looking for locals to contribute to this guide, and answer forum questions from others planning their move to Sydney. Please contact us if you'd like to contribute.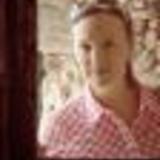 LaurenKicknosway
Lauren Kicknosway is an American expat living in Sydney since 2008. Her website Sydney Moving Guide if full of insider tips and hints for those making the move down under.
Expat Health Insurance
Cigna Global

With 86 million customer relationships in over 200 countries, Cigna Global has unrivalled experience in dealing with varied and unique medical situations and delivering high standards of service wherever you live in the world.
Moving Internationally?

Sirelo has a network of more than 500 international removal companies that can move your furniture and possessions to your new home. By filling in a form, you'll get up to 5 quotes from recommended movers. This service is free of charge and will help you select an international moving company that suits your needs and budget.