Sydney is a world-famous city, offering mouth-watering cuisine, exciting blends of culture and customs and scenic views. Expats will find that the city always has something to offer, with a number of unmissable festivals happening every year. Below is a list of recommended events in Sydney.
Australia Day (January)
Australia Day is the country's national day where Australians come together as a nation to celebrate what's great about Australia and being Australian. It's a day to reflect on what they have achieved and what they can be proud of in their great nation, and there are many ways to get involved in celebrating the country.
Sydney Festival (January)
One of the most exciting and varied events in the city, the Sydney Festival includes everything from cabaret and burlesque to circus acts and theatre. The festival attracts performers from all over the globe and festivalgoers are sure to experience something truly unique and enjoyable.
Chinese New Year (January/February)
Australia is a multi-cultural country and embraces the Chinese New Year festival. Sydney's celebration of the Chinese New Year is one of the largest outside of Asia, with over a million attendees each year. There are many ways to get involved in Sydney, especially around the China Town area – dragon boat racing, pop-up food markets, lantern workshops and tea ceremonies, to name just a few.
Sydney Gay and Lesbian Mardi Gras (February/March)
In this diverse city, Sydney's inhabitants are happy to accept and respect those from all walks of life. The colourful annual Mardi Gras parade, which has been going for decades, is a celebration of this and of global diversity, pride, acceptance and equal rights for everyone.
Royal Easter Show (March/April)
The Sydney Royal Easter Show showcases Australian culture, heritage and excellence, combining innovation in agriculture, history, education and entertainment. Attractions include an amusement park, a fair and an agricultural show.
Vivid Sydney (May/June)
Vivid Sydney is an annual festival of light, music and ideas, colouring the city with creativity and inspiration. Hugely popular are the light installations, where the highlight each year revolves around the installations projected onto the sails of the iconic Opera House and other notable buildings and landmarks around the city.
City2Surf (August)
The annual City2Surf is a large marathon with more than 80,000 people participating. Prompting the closure of many city streets, the run starts in the city centre and ends at the iconic Bondi Beach. Participants often dress up in novelty costumes and the route is often dotted with bands providing entertainment with their music.
Sculpture by the Sea (October/November)
Large-scale sculptural works are displayed along the coastal regions of the iconic Bondi Beach during Sculpture by the Sea; it's a free event and a great way to experience one of the most famous coastlines in the world.
Carols in the Domain (December)
One of Australia's most loved Christmas celebrations and a great place to bring the family to get into the Christmas spirit. The Domain, in the heart of Sydney's Royal Botanic Garden, comes to life when thousands of people join together to sing along to their favourite Christmas carols. Often there are also national and international performers featured, and as an added bonus, this free event is light on the wallet, too.
New Year's Eve (December)
Sydney wholeheartedly embraces New Year's Eve, putting on spectacular fireworks displays. Centred around the city's most famous landmarks – the sparkling Sydney Harbour, the Opera House and the Sydney Harbour Bridge – this is a must see. There are many vantage points to watch the display but due to the popularity of the event, it's vital to plan well and arrive early to nab a spot.
Are you an expat living in Sydney?
Expat Arrivals is looking for locals to contribute to this guide, and answer forum questions from others planning their move to Sydney. Please contact us if you'd like to contribute.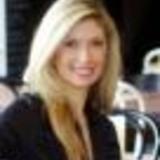 Shannon Cremer
Shannon is a self-confessed foodie, wine enthusiast, serial traveller and professional networker. She has spent the majority of her free time eating and entertaining her way through some of the world's great cities, none more so than her very own, Sydney. She is the founder of Urban Chic Guides, your online food and lifestyle guide to Sydney, where she also hosts her own networking events.
Expat Health Insurance
Cigna Global

With 86 million customer relationships in over 200 countries, Cigna Global has unrivalled experience in dealing with varied and unique medical situations and delivering high standards of service wherever you live in the world.
Moving Internationally?

Sirelo has a network of more than 500 international removal companies that can move your furniture and possessions to your new home. By filling in a form, you'll get up to 5 quotes from recommended movers. This service is free of charge and will help you select an international moving company that suits your needs and budget.