New Zealand is a popular expat destination and those moving there will experience both benefits and the drawbacks to their new life there. Expats should prepare themselves for the reality of the transition to ensure that their stay in New Zealand is as fulfilling and comfortable as possible.
---
Environment and weather in New Zealand
+ PRO: It has an astonishing amount of staggeringly beautiful scenery
In terms of natural scenery, New Zealand is one of the most beautiful countries in the world. For such a small country, it has an amazing range of landscapes, including rainforests, glaciers, mountains, deserts, plains, fjords and a variety of different beaches. 
- CON: It has lots of mosquitos and sandflies
When moving to New Zealand, prepare to deal with itchy mosquito and sandfly bites. The first summer is always the worst. Expats should make sure to use insect repellent when enjoying the warm evenings. It's a good idea to take insect repellent to the beach as well.
+ PRO: New Zealand has great weather
New Zealand's climate is a temperate one. It rarely gets too cold or too hot. However, it definitely has more sunshine than rain. Winters are warm in the North Island, but in the South Island they can bring snow. New Zealand is about the only country in the world where one could, theoretically, swim at the beach and ski down a mountain on the same day. 
- CON:Skin cancer is a concern
New Zealand is a gloriously sunny country. Unfortunately, it's right under a hole in the ozone layer. So, New Zealand experiences higher amounts of UV rays, which increases the prevalence of sunburn and skin cancer. The strong sunshine also means that anything placed next to a window at home will lose its colour very quickly.
---
Safety and location in New Zealand
+ PRO: It's one of the safest places in the world
New Zealand was ranked second on the 2019 Global Peace Index. The crime rate is extremely low and religious tolerance is high. 
- CON: It's so far away from everywhere
New Zealand is a small island country at the bottom of the world. This means that New Zealanders have to fly a long way if they want to visit any other country that isn't Australia or one of the Pacific Islands. This makes overseas holidays very expensive. Many expats find that they cannot afford to visit relatives back home as often as they'd like to. New Zealand's distance from the rest of the world also increases the cost of imported goods. 
---
Lifestyle, transport and housing in New Zealand
+ PRO: It's a laidback country
New Zealand is the place to go for a relaxed lifestyle. People don't expect too much, so the work-life balance emphatically favours life. The same is true within the schooling system. 
+ PRO: It's uncrowded
New Zealand is larger than Britain, but it has just about 4.8 million people in it. Auckland is the only place in the country where one needs to worry about traffic. The beaches are peaceful and people are unhurried. 
- CON: Lower-quality housing
Until quite recently, New Zealand had a very relaxed attitude towards housing standards. This means that many older houses are poorly insulated, amongst other faults. It's rare, for example, to find radiators in New Zealand houses.
- CON: Public transport is limited 
If one wishes to explore New Zealand, it might be necessary to acquire a vehicle, especially when exploring New Zealand's famed rural areas. Public transport here leaves much to be desired. There are trains, but no nation-wide rail network. The train from Auckland to Wellington, for example, leaves once a day, very early, and is slow and extremely expensive. The bus system is extensive but varies in reliability.
---
Population of New Zealand
+ PRO: It has really friendly people
Everyone who's ever been to New Zealand seems to gush about how friendly Kiwis are. This has a lot to do with their relaxed attitude towards life in general.
- CON: The population suffers from Tall Poppy Syndrome
New Zealanders are very down-to-earth people who despise pretentiousness. This means, as the proverb goes, that tall poppies will get cut down. People are almost afraid to distinguish themselves academically, often opting to seem slow-witted in order to fit in. 
+ PRO: It's very multi-cultural
New Zealand is a society of immigrants. Even its native inhabitants, the Maori, have only been here for about 800 years. Most of the population is of (relatively recent) European descent. There are also a lot of people from Asia and the Pacific Islands. While the country still bears the scars of colonisation, it doesn't seem to be as racist as other places, and many cultures are joyously evident.
---
Cost of living in New Zealand
+ PRO: It's one of the least corrupt places in the world
New Zealand was ranked second on the 2018 Corruptions Perceptions Index. Some of the political scandals are laughable, purely because they're so minor compared with those of other countries.
- CON: Dental treatment is very expensive
While healthcare is subsidised in New Zealand, dental treatment is not. Although it's free for children, the cost of both appointments and treatments for adults is alarmingly high. Indeed, just over half the population of New Zealand does not see a dentist regularly, if ever – it's simply too expensive for lower, and even middle, income people.
+ PRO: It has good food
New Zealand has world-class seafood, lamb, wines and cheeses. In some parts, it would be difficult to find a bad restaurant, and the café culture is booming. There's plenty of delicious Asian food around, as well as the best of European food presented in a range of fresh Kiwi styles. Posh restaurants are quite reasonably priced, although cafés could be cheaper.
- CON: House prices in Auckland are scary
Auckland is New Zealand's biggest city. Half the total population of the country live in or around it. It's about the only place with plenty of jobs going. It's where nearly all New Zealand immigrants go. No wonder there's a housing crisis. Rent continues to go up, with people giving over half their income to it now. Once moving outside of Auckland, though, rent is reasonable.
---
Work opportunities in New Zealand
+ PRO: It's egalitarian
New Zealand society is socially fluid. There is little or no talk of 'class' and old-fashioned ideas of 'dressing to impress' are largely frowned upon. The wage-gap has widened significantly since the 1980s, but the Kiwi attitude that wealth has nothing to do with a person's value is still alive. 
- CON: It has limited career options
Because of the aforementioned small population, jobs in a specific field can be hard to come by. Many Kiwis who dream big are forced to leave New Zealand upon the completion of their studies. Artists also tend to struggle more here, as the opportunities are fewer. 
---
Are you an expat living in New Zealand?
Expat Arrivals is looking for locals to contribute to this guide, and answer forum questions from others planning their move to New Zealand. Please contact us if you'd like to contribute.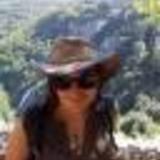 Abigail Simpson
Our Expat Expert
Abigail Simpson is a writer with an identity crisis. Being dragged to the other side of the world at the age of ten can have that effect. She'd always written stories, but the sudden loneliness of being in a new country changed things. Writing stopped being merely a hobby and became instead the driving force of her life.
Expat Health Insurance
Cigna Global

With 86 million customer relationships in over 200 countries, Cigna Global has unrivalled experience in dealing with varied and unique medical situations and delivering high standards of service wherever you live in the world.
Moving Internationally?

Sirelo has a network of more than 500 international removal companies that can move your furniture and possessions to your new home. By filling in a form, you'll get up to 5 quotes from recommended movers. This service is free of charge and will help you select an international moving company that suits your needs and budget.