Christchurch's character has been heavily influenced by the 2011 earthquakes. These earthquakes caused numerous deaths and destroyed much of the city centre. Since then, the only constant in the city seems to be change, as Christchurch launched into a period of intense reconstruction. Expats moving to Christchurch will be able to enjoy the efforts of this labour, which have resulted in a period of economic growth and cultural renewal. 
Changes to the city can be seen within the city centre, which had closed down following the earthquake, and has since reopened to reveal a quirky and charming mix of old and new design. Other key social and commercial hubs in Christchurch include the areas of Riccarton and Papanui. 
The Metro, Christchurch's public transport network, consists of a fairly extensive bus system. Transport times are aggravated by road works and, although the city is trying to reopen old routes, there are still central areas that are not adequately serviced by the Metro. 
Following the earthquakes, the local economy has recovered substantially and it shows signs of steady growth. With a steady base in agriculture and tourism, and with a growing IT sector, some career opportunities are open to expats. Predictably, jobs in civil engineering and construction are also available.
Overall, the cost of living in New Zealand is high and Christchurch is no exception. Imported goods are particularly expensive (and most goods are imported). In addition to the cost, there is a 15 percent national sales tax attached to all purchases.
That said, many services are subsidised by the government which decreases the cost of living in Christchurch. Notably, healthcare in New Zealand is of a high quality and medication and services are either free or extremely cheap. Public education in New Zealand is also heavily invested in by the state. Expats with residency status can benefit from these subsidised services.
There are a number of highly regarded high schools in Christchurch. The single-sex schools, in particular, are known for academic achievement, though many of the public co-educational high schools are also highly regarded. 
Christchurch is the gateway for most visitors to the South Island and the city's tourism industry is well developed. There are also a number of popular attractions that make for easy day or weekend trips from the city. Akaroa, Hanmer Spings and Kaikoura have always been popular destinations for a quick getaway.
The weather in Christchurch can change rapidly and frequently throughout the day. Locals dress in layers, and often grab an extra jacket before leaving the house "just in case". The seasons are fairly mild in Christchurch, but winters can feel brutal as few houses have insulation or central heating.
For the most part, New Zealanders are well travelled (it's virtually a rite of passage for Kiwis to spend a few years travelling after finishing high school or university) and get along well with foreigners. Many expats find it easy to make friends and assimilate into the culture.
---
Expat Interviews

"I've come to love Christchurch over this year because of its resilience after the earthquakes, and I love watching the city evolve as time goes by. I love the more relaxed way of life here. I enjoy walking and biking round the various parks and reserves, and it is a handy location for the beautiful Banks Peninsula." Scottish expat Fiona shares her experiences of life in Christchurch.

"Christchurch's location can't be beaten if you enjoy getting outdoors. We're about a 15-minute drive from the ocean and you can get to the Southern Alps in under two hours. There are tons of hiking trails nearby and you'll almost never have to worry about traffic or parking. Everything feels very accessible." Read more about Eve, an American expat, and her experiences in Christchurch.
Are you an expat living in Christchurch?
Expat Arrivals is looking for locals to contribute to this guide, and answer forum questions from others planning their move to Christchurch. Please contact us if you'd like to contribute.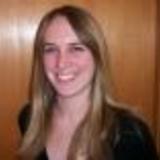 WhitneyCox
Whitney Cox is an American currently living in Christchurch, New Zealand pursuing a masters degree.
Expat Health Insurance
Cigna Global

With 86 million customer relationships in over 200 countries, Cigna Global has unrivalled experience in dealing with varied and unique medical situations and delivering high standards of service wherever you live in the world.
GeoBlue

GeoBlue is one of the best international health insurance plans for US expats abroad or internationals residing in the USA. The GeoBlue Xplorer plan includes worldwide coverage and great customer service with access to a premium international network of hospitals and doctors including the Blue Cross Blue Shield network in the USA.
Moving Companies
Moving Internationally?

Sirelo has a network of more than 500 international removal companies that can move your furniture and possessions to your new home. By filling in a form, you'll get up to 5 quotes from recommended movers. This service is free of charge and will help you select an international moving company that suits your needs and budget.