The housing market in Christchurch was effected by the 2011 earthquakes, in which many homes were destroyed and about 10,000 more had to be demolished. This resulted in a high demand and a low supply of accommodation in the city. The housing market has recently stabilised with the reopening of the market in certain areas as well as an increase of newly built homes. 
Another impact on the housing market came after the city centre was effectively closed down following the earthquakes. As a result, many workplaces have relocated to the outer suburbs, as well as into the industrial area around the airport. This has increased both the prices and the number of people living in these areas. 
The choice between renting and buying in Christchurch is mainly determined by availability and the long-term plans of expats themselves. Many foreigners in Christchurch anticipate only being in the city for two to five years. Buying property suits those with long-term plans in the city, but there are many long-term expats living in rented accommodation.
---
Types of accommodation in Christchurch
Within the city, housing is mainly offered in the form of apartment blocks or townhouses. The suburbs offer mid-sized homes with varying sizes of gardens. The outer reaches of Christchurch, such as Rolleston, Prebbleton and Lincoln, offer more space, and are therefore popular choices for expats wanting larger homes. Expats wanting a view should explore Sumner which offers a variety of housing options, many of which overlook the sea. Otherwise, villas in Port Hills offer views of Christchurch's cityscape. 
The quality of accommodation varies with the age and location of the property as well as the level of damage sustained from the 2011 earthquakes. Modern apartment blocks offer compact one-or two-bedroom properties, usually with private parking (either behind a security gate or in a designated parking zone) and a communal garden area. Modern townhouses provide a larger living space, usually within a group of similar properties, whereas older ones tend to be detached. It is possible to have a garden area within the city limits. However, the further from the city centre, the higher the chance of finding accommodation with a garden.
Due to regulations in building design following the earthquakes, new properties are built to a more scrupulous standard than older buildings, many of which have been altered to meet the new codes. Some properties that have been deemed safe to live in may still have superficial damage such as minor cracks, or internal fittings that aren't completely level. These should be corrected in time and, as a tenant, it may be necessary to vacate the property during repairs. It is best to confirm the likelihood that this may happen before signing a lease.
---
Finding accommodation in Christchurch
There are a number of websites that list properties available for rent or sale, as well as providing links to established estate agents. 
Estate agency offices can be found throughout Christchurch. Expats shouldn't struggle to find an agent with offerings in their desired area. Several of these agencies produce their own property newsletters which can be picked up for free from their office. 
---
Renting accommodation in Christchurch
Unfurnished properties are more common than furnished properties in Christchurch and rent is usually paid weekly. When securing a lease, landlords will usually require a deposit equivalent to one month's rent, as well as the first two weeks of rent in advance. 
When using an estate agency, leases tend to be for a fixed term, often for 12 months, and allow for changes to rental agreements when renewing a contract. If using a private landlord, lease terms can be more variable and may be negotiable. Although estate agents have traditionally charged a fee for their services, recent legislation has banned agents from charging tenants letting fees.
---
Buying property in Christchurch
Compared to the likes of Auckland in the North Island, prices are relatively low in Christchurch.
A property's land classification should be considered when buying property. Land in Christchurch is assigned one of three Technical Categories (TC). These are TC1 (grey), TC2 (yellow) and TC3 (blue). These categories describe the expected performance of the land in the event of an earthquake. Land classified as TC1 is least likely to sustain damage in an earthquake and while land classified as TC3 as most likely to sustain damage. TC2 land holds moderate risks.
---
Further reading
►Learn more about living in the city by reading Lifestyle in Christchurch
►For a broader view of the property market, read Accommodation in New Zealand
Are you an expat living in Christchurch?
Expat Arrivals is looking for locals to contribute to this guide, and answer forum questions from others planning their move to Christchurch. Please contact us if you'd like to contribute.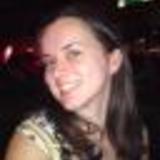 Fiona Gilston
I am a hiking and wildlife enthusiast that loves to spend my spare time in the great outdoors. I love travelling and venture to foreign lands as often as I can. I moved from Scotland to New Zealand in early 2012 to enjoy a sunnier climate and a more relaxing way of life. Follow my blog Misty Nites.
Expat Health Insurance
Cigna Global

With 86 million customer relationships in over 200 countries, Cigna Global has unrivalled experience in dealing with varied and unique medical situations and delivering high standards of service wherever you live in the world.
GeoBlue

GeoBlue is one of the best international health insurance plans for US expats abroad or internationals residing in the USA. The GeoBlue Xplorer plan includes worldwide coverage and great customer service with access to a premium international network of hospitals and doctors including the Blue Cross Blue Shield network in the USA.
Moving Companies
Moving Internationally?

Sirelo has a network of more than 500 international removal companies that can move your furniture and possessions to your new home. By filling in a form, you'll get up to 5 quotes from recommended movers. This service is free of charge and will help you select an international moving company that suits your needs and budget.