Transport options in Bangkok are endless. Most expats tend to favour public transport, particularly the city's many varieties of taxis. Travelling by foot is not ideal in Bangkok, while travelling by car is equal parts dangerous and frustrating. However, driving may be essential for those living in areas not reached by public transport. 
---
Public transport in Bangkok
Trains
A popular mode of transportation among expats in Bangkok is the Sky Train (BTS). This elevated train system navigates the main business, entertainment and hospitality districts of Silom and Sukhumvit. It is a reliable, clean and safe way to travel in Bangkok, and runs for about 18 hours a day with trains arriving every three to six minutes.
Alternatively, expats can opt to take the Metro (MRT), which runs from the north to the south of the city. It's based on the Singaporean model and is very popular with expats as well as locals. Its length is currently just over 40km with extensions under construction.
Currently, these two systems work separately but there are plans to introduce a ticketing system common to both.
Buses
There is an extensive system of buses in Bangkok, some of which are equipped with air conditioning. Although this is a cheap way to travel, it is often uncomfortable and can be very slow due to the amount of traffic in the city. For this reason, it is not generally a popular option with expats. However, buses are ideal for long-distance, rural, and intercity travel. A wide variety of private services operate routes to different parts of Thailand.
Tuk-tuks
Expats in Thailand will quickly become familiar with tuk-tuks, open-air three-wheeled carriages attached to motorbikes. The city is served by thousands of them and while they are popular with tourists, they are also useful for expats and locals. Tuk-tuks are a speedy way to get around as their size allows them to weave in and out of traffic.
---
Taxis in Bangkok
Taxis provide the most reliable, convenient, cost-effective and efficient way of getting around in Bangkok. These vehicles are never in short supply and are available around the clock. Expats can simply flag one down, hop in and prepare to pay the fare.
Taxis are usually fitted with a meter which charges a set rate per kilometre – by law, the meter should be turned on, but some drivers deliberately leave them off in order to charge the passenger a higher price. If the driver refuses to use the meter even after a passenger has requested it, the best response is to promptly exit the taxi and find another one.
It is important to remember that most taxi drivers have very limited English skills. Expats living in Bangkok will quickly learn that it is best to have the address of their destination written down in Thai, or they may experience an unsolicited tour of the city.
---
Driving in Bangkok
As a result of the city's constant heavy traffic, as well as the high death toll on its roads, many expats prefer to avoid driving in Bangkok if possible. Expats who do intend to drive can buy new cars in Thailand or import their own from home, but both of these options are expensive. Foreign driver's licences are acceptable for up to three months after arriving in Thailand. 
After these three months, a local Thai driver's licence must be obtained. International driver's licenses are valid for up to one year, however, it is still advised to acquire a Thai driver's license. Many insurance policies become void if an expat is still driving with only an international license after three months.
It's not uncommon for expats to hire experienced Thai drivers rather than braving the roads themselves. This is an ideal solution and some employers may agree to include this perk as part of the offered relocation package. 
---
Cycling in Bangkok
Compared to many of the world's other major cities, Bangkok is relatively bicycle-friendly. There are a fair few cycle lanes scattered around the city, though getting from one to the other may prove troublesome. Furthermore, these lanes are usually shared with pedestrians and street-side markets, making them tricky to navigate safely. Cycling on the road itself is extremely dangerous and should be avoided wherever possible. 
---
Walking in Bangkok
Thai locals tend to walk less than expats in Bangkok, which may explain why the sidewalks are often used for shopping rather than strolling. The city's high pedestrian fatality rate should be taken seriously. If travelling by foot is unavoidable, it should be done only over short distances. 
Are you an expat living in Bangkok?
Expat Arrivals is looking for locals to contribute to this guide, and answer forum questions from others planning their move to Bangkok. Please contact us if you'd like to contribute.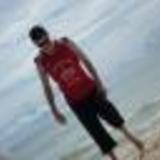 James Worth
Our Expat Expert
Hailing from the Mecca of darts, Stoke on Trent, it didn't take long until my born and bred imperial instincts came knocking, instructing me to go out and teach the world the English way. Consequently, I find myself spreading the linguistic tongue of a rusty, has-been Empire to a generation who love their BB more than their mum.   
Expat Health Insurance
Cigna Global

With 86 million customer relationships in over 200 countries, Cigna Global has unrivalled experience in dealing with varied and unique medical situations and delivering high standards of service wherever you live in the world.
Moving Internationally?

Sirelo has a network of more than 500 international removal companies that can move your furniture and possessions to your new home. By filling in a form, you'll get up to 5 quotes from recommended movers. This service is free of charge and will help you select an international moving company that suits your needs and budget.