The best places to live in Paris
Choosing an area in Paris is one of the most difficult parts of an expat's housing search. This can be a stressful process, but those who are persistent will find that there are plenty of options available to suit nearly every taste and budget.
Paris is made up of 20 neighbourhoods or arrondissements that spiral out in a snail-shell pattern from the Île de la Cité, the city's historic centre. Parisians routinely refer to the arrondissement numbers, so expats should familiarise themselves with these.
Before spending time searching for accommodation in Paris it's important that expats consider exactly what they want from their Parisian neighbourhood, as the housing available in each arrondissement can differ tremendously. 
---
City living in Paris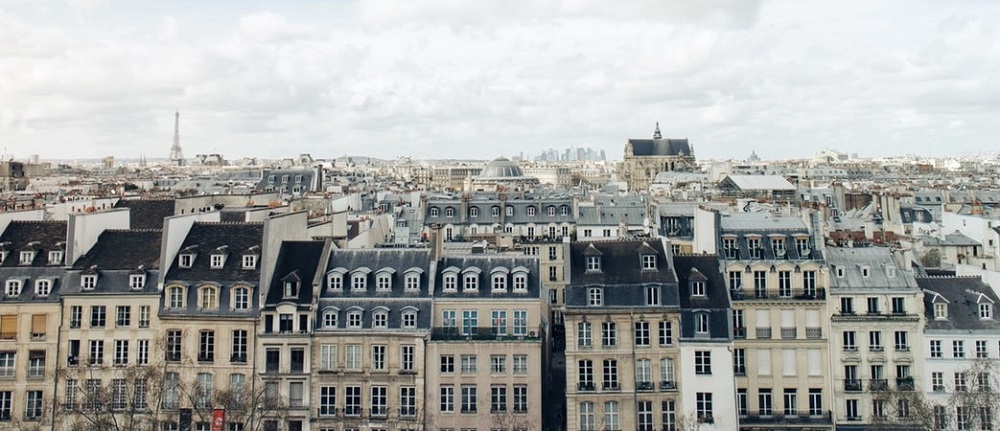 Young professionals or expats who move to Paris for a short period often choose to make the most of their time in the city by finding accommodation in central areas. The advantage of living close to the city centre is that one can be close to major attractions and entertainment venues and also avoid a long commute to work. The downside of living in these sought-after parts is that accommodation is rather costly, small and not always easy to find. These are some of the popular neighbourhoods for expats.
Paris Islands: Île de la Cité and Île Saint-Louis (1st and 4th arrondissements)
These two islands serve as the epicentre of Paris, with the 4th arrondissement being home to the legendary Notre Dame Cathedral. The lifestyle in these neighbourhoods is more laid-back and less prone to the hustle and bustle characteristic of the rest of Paris. A lot of elderly people live here, attracted by the peacefulness and picturesque scenery along the Seine. Prices may be high but are often worth the expense.
Bourse (2nd arrondissement)
Widely thought of as the financial district, this area of Paris offers good value for money. Prices for apartments are reasonable and it's less touristy than other areas, but it's still busy and crowded with workers travelling back and forth during peak hours. The 2nd arrondissement boasts plenty of stacked buildings, meaning more top-floored apartments and fantastic views over the city.
Saint-Germain-des-Prés (6th arrondissement)
This little gem on the left bank of the Seine is home to the beautiful Luxembourg Gardens. Apartments are on the expensive side due to its central location, views of the river, parks, famous cafés and proximity to the popular 7th arrondissement. Haussmann-style architecture reigns in the district, whereas quirkier apartments can be found in the Germain area.
The Lennon Bilingual School is situated in the 6th arrondissement. 
---
Suburban life in Paris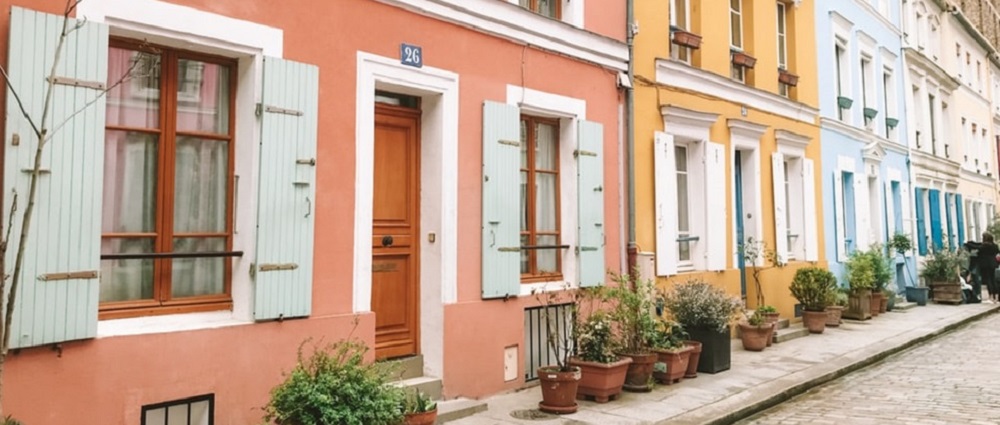 Expats looking for a quieter life and a more authentic Parisian expat experience should explore living options in the suburbs of Paris. Here expats will find a greater range of accommodation options that are more spacious and generally better value for money. Areas further away from the city centre also tend to be more suitable for families because of the proximity to schools and outdoor spaces. Luckily, those who choose to live in the suburbs won't need to miss out on the fun of city living thanks to Paris' excellent transport network which makes it possible for them to access all the facilities and attractions on offer without too much hassle. 
9th arrondissement
While the 9th arrondissement isn't full of the typical attractions, expats will get a real insight into Parisian life. It may not be as charming as other parts of the city, but there's a good choice of apartments in this residential area. The Opera and the Galeries-Lafayette department store on one end and the edge of Montmartre on the other, this neighbourhood is a great base when it comes to exploring Paris. The 9th arrondissement is also home to authentic Parisian cafés and bars, so residents won't need to travel too far for entertainment. 
Bastille (11th arrondissement)
The 11th arrondissement is a lively area that offers a bit of everything. To the east are the Place de la République and the Bastille, joined by the tree-lined Boulevard Richard Lenoir which offers a large market and numerous children's parks. The more prestigious apartments are found to the west of the district. Prices around the Bastille area are slightly high due to its popularity. To the east, apartments are more affordable.
Passy (16th arrondissement)
With its Haussman style apartments, peaceful streets and wonderful parks, this area is extremely popular with families. The district boasts one of the city's largest green spaces, known as Bois de Boulogne, and the Jardins du Trocadero with it beautiful gardens, just across over the Seine River from the Eiffel Tower. Expats in particular are attracted by the highly-regarded international schools in the Passy area which include include the 
International School of Paris
, the
Marymount International School
,
Svenska Skolan
 (the Swedish School) and the
Eurocole
 school. The
American School
and the 
German school
are a short drive away, across the Seine. The 16th arrondissement is one of Paris' most expensive districts.
Belleville (19th/20th arrondissement)
Belleville may have historically been a working-class neighbourhood which was home to a range of different ethnic communities, but it's fast developing into a popular place to live in Paris. As is the case in major cities across Europe, Paris is gentrifying and Belleville has become a zone for artists and entrepreneurs looking for an affordable base. Expats will find that rental prices are lower here, but residents certainly won't lose out when it comes to exciting atmosphere and great dining options, as it has a fabulous range of affordable ethnic eateries. This is the place to be for an adventurous expat.
Croissy-sur-Seine
Croissy-sur-Seine is a historic and scenic town 10km to the west of Paris, that has easy access to the city, while also offering more affordable housing. T​he excellent RER A train line gets passengers into the city centre in just twenty minutes, and to La Défense in less. There is a large English-speaking community and the British School of Paris makes this pleasant suburb particularly popular with British expats. The pretty town centre retains many of its old buildings, including a chateau, and there  are several parks, many along the Seine. 
Saint-Germain-en-Laye 
Saint-Germain-en-Laye is situated in the western suburbs of Paris, in the department of Yvelines, 19 km from the city centre, and just 30 minutes away by train. This historic town is still dominated by the chateau which was the birthplace of kings of France until Louis XIV moved the royal court to the newly built Versailles. The town centre is largely pedestrianised and is packed with interesting boutiques and fantastic restaurants. With the nearby parks and forests, there is loads to do with children.
Expats can choose to live in a charming house with garden in a residential neighborhood or in a beautiful apartment in the centre. Rental prices in Saint-Germain-en-Laye are well above the average for Yvelines, but compared to the centre of Paris they are very affordable. The best time to look for a rental property is in April and May, when many families give their notice ahead of the new school year.
Many expat families choose to live here due to the proximity of the Lycée International de Saint-Germain-en-Laye, which is a public school that offers a unique bilingual education system that has programs for native speakers in 14 nationalities, including American and British sections. The nearby suburb of Maisons-Laffitte is home to the Ermitage International School of France, which offers a fully bilingual French/English program from pre-school through to high school. It follows the French curriculum and also has an English IB program. The nearby Forest International School offers education that is inspired by the Waldorf-Steiner and Montessori systems. The British School is situated in Croissy-sur-Seine, which is a relatively short drive away.
---
Further reading
►See accommodation in Paris for all you need to know about renting an apartment in the city
Expat Interviews

'Personally, I love Saint-Germain-des-Près in the 6th with its mix of beauty, terraces, bookstores, and proximity to gardens and the Seine.'  Get insight into the best areas and suburbs of Paris by reading Dorian's interview.

'Housing is extremely expensive and most expats tend to settle for a much smaller apartment than what they are used to.' Read Rita's expat experience in Paris to get some insider tips of finding a home in Paris.
Photo credits: City apartments in Paris by Charlota Bulanova. Suburban homes in Paris by Nic Castelvi. All sourced from Unsplash. 
Are you an expat living in Paris?
Expat Arrivals is looking for locals to contribute to this guide, and answer forum questions from others planning their move to Paris. Please contact us if you'd like to contribute.
Expat Health Insurance
Cigna Global

Cigna Global can tailor an international health insurance plan to perfectly fit the needs of you and your family. With 86 million customers in over 200 countries, Cigna Global has unrivalled experience in dealing with varied and unique medical situations and delivering high standards of service wherever you live in the world.
Moving Companies
Moving Internationally?

Sirelo has a network of more than 500 international removal companies that can move your furniture and possessions to your new home. By filling in a form, you'll get up to 5 quotes from recommended movers. This service is free of charge and will help you select an international moving company that suits your needs and budget.
Free Moving Quotes

ReloAdvisor is an independent online quote service for international moves. They work with hundreds of qualified international moving and relocation companies to match your individual requirements. Get up to 5 free quotes from moving companies that match your needs.