Located in the west of the Netherlands and on the edge of the North Sea, The Hague is often referred to as the judicial capital of the world due to the many international courts in the city. It's the seat of the national government and the country's third largest metropolis. The Hague is also a major UN host city and home to more than 150 international organisations, as well as many EU institutions, multinational companies and embassies, all of which make it one of Europe's most popular expat destinations and give it a distinctly international character. 
The Hague might not have edgy dynamism of the country's capital, Amsterdam, which lies a short distance to the northeast, and it has a reputation as a wealthy, conservative and sedate city. But that doesn't mean it's a dull place to live and it boasts plenty of green space, a beautiful coastline, attractive shopping streets and picturesque historical buildings.
It has seen a lot of development over recent years, with more and more modern buildings popping up, but The Hague is still a compact city and has an efficient public transport system that makes it easy to travel to local and international destinations. The Hague is also very pedestrian-friendly.
Expats with children needn't worry about the quality of their education, as the city has several good international schools and universities. Not to mention, family-friendly entertainment opportunities abound in the form of museums, shopping streets, restaurants and other attractions.
Much like the rest of the Netherlands, the city has a temperate climate and its coastal location means that winters are slightly milder than inland cities, while summers are sunny and warm.
Are you an expat living in The Hague?
Expat Arrivals is looking for locals to contribute to this guide, and answer forum questions from others planning their move to The Hague. Please contact us if you'd like to contribute.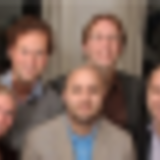 Justin Peach
Our Expat Expert
Our team of experienced and well-qualified agents have made it very simple for expats to find homes. You just need to complete the simple request form. As soon as we receive your details our agents will start searching for the best available expat housing for you. After that, we will plan a time for you to view all of the apartments you liked the most. We then handle the negotiations, contract details, in fact, everything up until you are handed the keys to your new apartment.  Our team is familiar with all the rules and regulations which expats need to follow when acquiring rental property in The Netherlands. Our team regularly researches the expat housing market so we always have our finger on the pulse. We are the only ISO certified housing agent in the Netherlands and we work according to the latest conditions of the housing industry and adhere to all local government regulations.
Expat Health Insurance
Cigna Global

With 86 million customer relationships in over 200 countries, Cigna Global has unrivalled experience in dealing with varied and unique medical situations and delivering high standards of service wherever you live in the world.
Moving Internationally?

Sirelo has a network of more than 500 international removal companies that can move your furniture and possessions to your new home. By filling in a form, you'll get up to 5 quotes from recommended movers. This service is free of charge and will help you select an international moving company that suits your needs and budget.