Once little more than a desert outcrop, the Saudi capital is one of the Middle East's fastest growing cities, and there are plenty of activities in Riyadh to entertain the eager expat. Westerners will need to adjust their social expectations, though, as local Sharia law bans alcohol, nightclubs and bars.
But even with these restrictions, expats can find plenty to see and do in Riyadh. Here are a few of the most popular attractions and activities to enjoy in Riyadh:
National Museum (King Abdul Aziz Historical Centre)
The National Museum is a local landmark that gives strong insights into the history of Saudi Arabia. Its eight floors contain captivating displays of Saudi culture in its past and present forms.
The Old City of Ad Diriyah
Ad Diriyah is located northwest of Riyadh. It served as the first Saudi dynasty's capital. From his seat in the old city, the Prince of Ad Diriyah, Imam Muhammad Ibn Saud, championed the largest religious reformation movement in Islam. The Turaif district is a UNESCO World Heritage Site and there are various historical attractions to explore in the area.
Masmak Fort (The Justice Palace)
Expats can head downtown to Masmak Fort and watch a documentary about how the city was conquered. They should also visit Al Zal Market where they can buy antiques or see how Saudi Iqal (headbands) and carpets are made.
Barbecues
The Wadi Hanifa is a 75-mile (120km) valley that cuts through the city. Various public spaces have developed along the valley. These make for ideal weekend barbecue locations. Several small towns dotted along the Wadi are also popular local attractions.
Coffee shops
A beloved activity for locals and expats is sipping coffee at one of the numerous coffee shops in Riyadh. Tahlia Street is especially known for its modern and uniquely decorated cafés, and weekend nights are particularly good for getting a caffeine dose, and watching million-dollar sports cars tearing down the strip.
Picnics
A burst of green against the desert backdrop, Salam Park features lush lawns, date trees and an artificial lake. Expats can go boating, have a leisurely lunch or simply lie back in the shade while the kids entertain themselves on the playground. Several restaurants provide snacks, but packing a picnic basket and relaxing at the lakeside is highly recommended.
Camel races
Camel races are a test of endurance for both rider and animal, who usually run between six and eight miles (10-14km) around an oval track. The annual King's Camel Race is one of the world's largest, attracting around 30,000 spectators who come to watch more than 2,000 camels and their riders compete. Otherwise, camel races take place every weekend. The racetrack can be found along Al-Urubah Street in the Thumama district, while extra winter races are held at the King Fahd International Stadium.
Camel markets
The Souq Al Jamal, located next to the Janadriyah Site, is one of the Middle East's largest camel markets and takes place on Mondays. Expats will get the opportunity to buy their own four-legged friend, or at least try fresh camel milk. Try visiting in the late afternoon when the traders really find their voice.
Water parks
Several water parks on the road between Thumama and the airport offer a weekend of fun in the sun for expats who don't mind getting a bit wet. Many of them have various water sport and child-friendly activities. Fantasy Land is one of the most famous.
Are you an expat living in Riyadh?
Expat Arrivals is looking for locals to contribute to this guide, and answer forum questions from others planning their move to Riyadh. Please contact us if you'd like to contribute.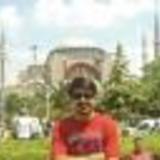 Mudy Khan
Our Expat Expert
The greatest power lies with anonymity, information and silence. I am an engineer by mindset; a soldier by profession; and a defender of my country. I am a wanderer by nature who wants to explore the world and communalise different personal experiences of life with citizenry. I am a freelance writer, nature amorist, avid squash player, novice golfer, and an ardent follower and admirer of Bedouin culture.

I am also a member of the local branch of Hash House Harriers, feel free to contact me to learn more about what activities are available for expats.

Email: mudy102@gmail.com

Fav Quote :  "The basic unalterable difference between soldiers and civilians is that civilians never work more that they are paid for. (Erwin Rommel)."
Expat Health Insurance
Cigna Global

With 86 million customer relationships in over 200 countries, Cigna Global has unrivalled experience in dealing with varied and unique medical situations and delivering high standards of service wherever you live in the world.
Moving Internationally?

Sirelo has a network of more than 500 international removal companies that can move your furniture and possessions to your new home. By filling in a form, you'll get up to 5 quotes from recommended movers. This service is free of charge and will help you select an international moving company that suits your needs and budget.