The Kingdom of Saudi Arabia is transforming into one of the world's most competitive economies and has long attracted workers from other countries.
Expats working in Riyadh find themselves in the Saudi capital, a hub of commerce and industry. As the city's infrastructure expands, so do opportunities in banking, construction, engineering, IT and medicine.
Skilled expats are usually managed in a fair but controlled way, are paid well and rewarded for their efforts.
Salaries in Saudi Arabia are usually similar to or greater than those paid in Western countries, and no personal income tax usually means great net income. Provisions for medical cover, car payments, education, paid annual leave and air tickets back home are frequently included in contract packages.
The working week in Riyadh is Sunday to Thursday and employees are expected to work for between 40 and 48 hours in a week, depending on their employer.
---
Sponsorship for working in Riyadh
All expats need a sponsor to live or work in Riyadh. The sponsor acts as a type of guardian and guarantor for paperwork, including Saudi visa applications, opening a bank account, buying a car or renting accommodation.
Sponsoring employers can be government organisations, individuals, companies or institutions like hospitals and banks.
Most contract and freelance appointments are made outside Saudi Arabia because of its strict visa regulations. Very few expats arrive in Riyadh looking for a job, and those who do usually have local contacts.
---
Recruitment agencies for Riyadh
Most of the companies that recruit expats aren't based in Riyadh and operate outside the Kingdom. Many agencies specialise in particular areas of work like medical and nursing staff, teaching, accountants, construction, executives and office staff. Employers normally pay agency and consultancy fees.
---
Teaching English in Riyadh
There is a growing demand for English teachers in Riyadh as the population of school-going children increases. The English language acts as a bridge between locals and expats, and staff in hotels, airports, hospitals and other services are often required to speak the language.
English is taught as a second language in Saudi public schools, but there are few native speakers in the city. Private English lessons are popular with local families and can be a good source of employment for trailing spouses.
Qualified expats also have opportunities at numerous language centres and private schools in Riyadh, while those fluent in English and Arabic could work as translators and interpreters.
---
Business etiquette in Riyadh
Expats working in Riyadh will most likely need to educate themselves about local workplace etiquette. It's the most conservative city in Saudi Arabia, so customs in the business world should be respected and adhered to.
Never show bare shoulders, stomach, calves and thighs

Visitors are expected to abide by local standards of modesty. Avoid discussing political and religious issues.

Men should avoid wearing visible jewellery, particularly around the neck

Women should always wear modest clothing in public
Are you an expat living in Riyadh?
Expat Arrivals is looking for locals to contribute to this guide, and answer forum questions from others planning their move to Riyadh. Please contact us if you'd like to contribute.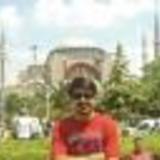 Mudy Khan
Our Expat Expert
The greatest power lies with anonymity, information and silence. I am an engineer by mindset; a soldier by profession; and a defender of my country. I am a wanderer by nature who wants to explore the world and communalise different personal experiences of life with citizenry. I am a freelance writer, nature amorist, avid squash player, novice golfer, and an ardent follower and admirer of Bedouin culture.

I am also a member of the local branch of Hash House Harriers, feel free to contact me to learn more about what activities are available for expats.

Email: mudy102@gmail.com

Fav Quote :  "The basic unalterable difference between soldiers and civilians is that civilians never work more that they are paid for. (Erwin Rommel)."
Expat Health Insurance
Cigna Global

With 86 million customer relationships in over 200 countries, Cigna Global has unrivalled experience in dealing with varied and unique medical situations and delivering high standards of service wherever you live in the world.
Moving Internationally?

Sirelo has a network of more than 500 international removal companies that can move your furniture and possessions to your new home. By filling in a form, you'll get up to 5 quotes from recommended movers. This service is free of charge and will help you select an international moving company that suits your needs and budget.