With a huge assortment of boroughs, each with their own unique history, character and flavour, Vancouver has something for everyone. Expats should therefore do careful research to find the right community for their needs, family, budget and lifestyle.  
The city of Vancouver is divided into four general areas: Central, West Side, East Side and South Vancouver. There is also a number of smaller cities in British Columbia that form part of the greater Metro Vancouver area.
---
Popular expat areas in Vancouver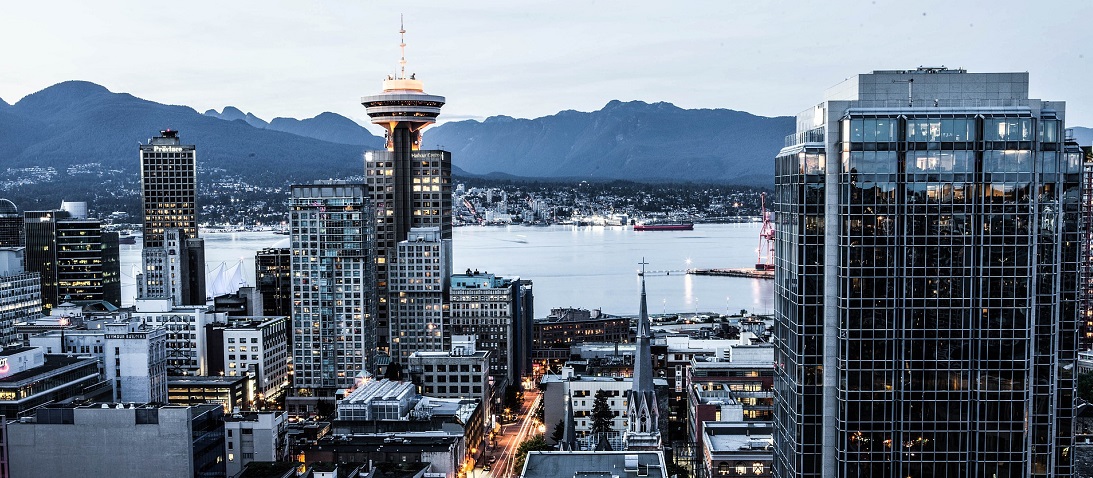 Central
The most popular, thriving and trendy neighbourhoods are found in the downtown Vancouver area, which features a blend of high-rise residential and commercial properties. 
The neighbourhoods west of downtown, and in the North Shore which is over the bridge, are also highly desirable. The West End, not to be confused with the West Side, is the most expensive and exclusive area in Vancouver, while downtown's notorious Downtown Eastside is a high crime and poverty pocket. 
That said, gentrification is slowly transforming parts of Downtown Eastside, and the historic Gastown, which is popular with tourists disembarking from cruise ships docked at the adjacent port. 
Coal Harbour is a central area that has recently transformed from a business and harbour district to a residential area, with many high-rise condos catering for young professionals. 
Naturally, the further away from the downtown centre, the more affordable the housing and gentler the cost of living. Vancouver's extensive public transit system ensures that commuting from downtown is fairly easy.
West Side 
Vancouver's West Side has a number of well-established neighbourhoods. Granville Island is a popular market and tourist destination 10 minutes from downtown Vancouver but isn't primarily considered a residential neighbourhood. Nearby, South Cambie and Oakridge are the same distance from the city centre, with far more housing options. 
Housing is particularly dense in Kitsilano, the neighbourhood known for its beaches and mountain scenery. Those with bigger budgets can peruse Shaughnessy and West Point Grey, both affluent neighbourhoods with older, more luxurious homes.
East Side 
East Side is made up of many diverse neighbourhoods. Strathcona is one of Vancouver's oldest residential neighbourhoods and is popular with Chinese families. It offers mostly rental homes and apartments. However, its proximity to the high-crime Downtown Eastside might be jarring for some. Close to downtown, Mount Pleasant is a mix of residential and business properties typical of the city of Vancouver. Meanwhile, Commercial Drive, known locally as 'The Drive', reflects the city's wide range of cultures in its restaurants and residents. These areas place particular importance on the arts and sustainable living. 
Kensington-Cedar Cottage and Hastings-Sunrise are two other multicultural, family-oriented and densely populated yet safe communities on the East Side. Main Street in Riley Park is known for its antique shops and easy access to the heart of Vancouver.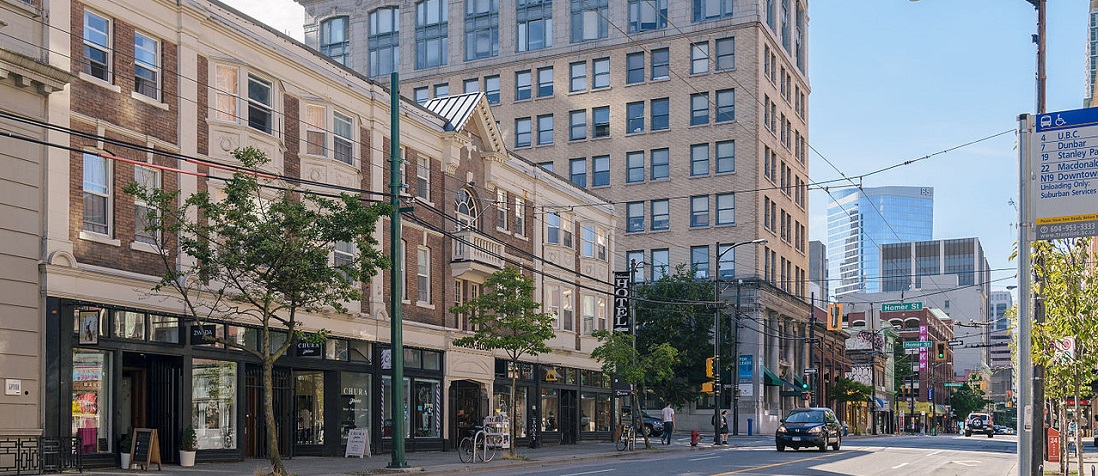 South Vancouver
South Vancouver is home to a well-established community. Dunbar-Southlands features quaint, tree-lined streets, parks and century-old homes, and is geared towards wealthy professionals. 
Quiet yet only a 20-minute drive from Vancouver's centre, Kerrisdale is home to many families and retirees drawn by the cosy community feeling. Marpole is another of Vancouver's multicultural communities, where many newcomers take advantage of its relatively affordable rental market. 
Sunset and Victoria-Fraserview are home to many of Vancouver's Indian families, a fact reflected in its local businesses. Renfrew-Collingwood and Killarney are targeted towards lower-income families of diverse backgrounds. So expats can expect a mix of service businesses and rental housing here.
---
Nearby communities of Vancouver
If newcomers want to live in the Vancouver area but not in the city itself, there are plenty of affordable and commutable communities nearby.  
These communities are collectively known as the Greater Vancouver Regional District (GVRD) or Metro Vancouver, comprising 21 municipalities. 
Some of the places to consider in the Metro Vancouver area include: 
New Westminster (the old provincial capital) 

The Tri-City area of Coquitlam, Port Coquitlam and Port Moody 

Maple Ridge and Pitt Meadows 

Richmond (an industrialised area near the airport with a large Asian population) 

Surrey (one of the fastest growing cities in British Columbia)
---
Further reading
►Learn more about the city on our Moving to Vancouver page
►Gain some insight into Getting Around in Vancouver
Image credits: Downtown Vancouver – Pixabay; West Pender Street – Wikimedia Commons
Expat Experiences

"The False Creek area is a beautiful neighbourhood that borders the harbour and is a convenient walk to many top restaurants, grocery stores and playgrounds. West and North Vancouver (referred to as the North Shore) are beautiful parts of the city with superb views of the harbour and downtown."

Read more about American expat Cyrus's experiences in Vancouver.
Are you an expat living in Vancouver?
Expat Arrivals is looking for locals to contribute to this guide, and answer forum questions from others planning their move to Vancouver. Please contact us if you'd like to contribute.
Expat Health Insurance
Cigna Global Health Insurance - 10% off any plans bought in November and December 2023

With Cigna, you won't have to rely on foreign public health care systems, which may not meet your needs. Cigna allows you to speak to a doctor on demand, for consultations or instant advice, wherever you are in the world. They also offer full cancer care across all levels of cover, and settle the cost of treatments directly with the provider. Cigna is currently offering a 10% discount for seniors (over 60) on their Silver package.
Moving Internationally?
International Movers. Get Quotes. Compare Prices.

Sirelo has a network of more than 500 international removal companies that can move your furniture and possessions to your new home. By filling in a form, you'll get up to 5 quotes from recommended movers. This service is free of charge and will help you select an international moving company that suits your needs and budget.

Get your free no-obligation quotes from select removal companies now!