The cost of living in Canada is high. However, compared to other parts of the world, such as Western Europe, it's relatively cheaper. 
There are significant differences in the cost of living in Canada between rural areas and major cities such as Toronto or Vancouver, which can be very expensive.
Mercer´s 2019 Cost of Living Survey, which measures the comparative cost of items in 209 cities (including housing, transport, food, clothing, household goods and entertainment), ranked Toronto at 115 and Montreal at 139, followed by Calgary and Ottawa at 153 and 161 respectively. While housing is expensive, expats will find these cities to be very liveable thanks to the fact that Canada provides substantial support towards the cost of health insurance and education at public schools.
It's important to note, however, that there are differences in incomes between cities, provinces, and of course, sectors. The highest-paid sectors in Canada are mining and oil/gas drilling and work in the utilities – water, electricity, and telecommunications. On the other hand, expats working in the accommodation and food services, arts, entertainment and recreation sectors tend to have lower salaries.
Expats living in Canada should expect to spend about 35 to 50 percent of their income on housing and utilities, including rent (or a mortgage), heating, electricity, phone and water. Under Canadian law, if a person chooses to own a car, it must be insured and registered with the provincial government, which is quite expensive. Moreover, expats in Canada spend approximately 15 percent of their income on food (which can significantly increase if eating in restaurants) and about six percent on clothing.
It's also worth considering the impact of the weather. Expats moving to Canada have to cope with severe Canadian winters. The coastal region of British Columbia is a bit warmer, but the temperature in the interior provinces can be well below freezing and accompanied by piles of snow. Alternately, summers, while short, are hot and air conditioning may be needed. This means more power is needed throughout the year to either heat or cool one's house.
---
Cost of accommodation in Canada
Rent costs in Canada vary across different cities and regions. The highest rents are in large cities like Vancouver and Toronto, increasing the closer one lives to the city centre. Expats renting an apartment outside the city can expect to pay lower rents. 
---
Cost of transportation in Canada
Canada has a transportation system that includes just over 1 million kilometres of roads, 13 major international airports, 300 smaller airports, about 72,100km of functioning railway tracks, and more than 300 commercial ports and harbours providing access to the Pacific, Atlantic and Arctic oceans, as well as the Great Lakes and the St Lawrence Seaway.
Public transportation in Canada is quite expensive, but the major metropoles are definitely less expensive than other important world centres. Cars are relatively cheap to purchase, as is petrol, and most Canadians own their own car for getting around.
---
Cost of education in Canada
Canada is well known for having an abundance of high-quality and affordable schools that attract many international students. Expats with young children appreciate that Canada provides free public education to all Canadian citizens and permanent residents from kindergarten until they complete secondary school, which is usually at the age of 18.
Each region administers its own education system, so policies and requirements differ from province to province. Expats who don't have a permanent resident card or a work permit have to apply for a study permit for their children, who would then be classified as international students and would have to pay tuition, which is nearly as high as at private schools.
---
Cost of healthcare in Canada
All Canadian citizens and permanent residents are eligible for health insurance in Canada. The country´s healthcare system is made up of provincial and territorial health insurance plans that are funded through taxes and administered by the provinces and territories themselves.
After applying for public health insurance, expats may have to wait before they become eligible to use it. These periods can be covered by temporary private health insurance. The officially recommended period for which expats should purchase temporary coverage is three months.
Those who would like services that aren't covered under their province or territory´s health insurance plan can buy private health insurance which usually includes prescription drugs, dental costs, private hospital rooms, ambulance services and prescription glasses.
---
Cost of food in Canada
Food and drinks in Canada are priced fairly but can't be considered cheap, even though they're generally cheaper than in Western European countries. Food is a bit more expensive compared to the United States. However, food prices in Canada have been increasing over the last few years. 
Canadians eat a lot of beef and chicken, and less pork and lamb, which is less available and more pricey. It's easy to get other speciality meat such as bison, especially in larger cities. Fresh fruits and vegetables are available throughout the year for prices that are generally a little cheaper than in Western Europe. Canadian bread is of good quality and taste, but costs slightly more. In addition, Canadians drink a lot of soft drinks, called "pop" and "soda," which are usually cheap when bought in large packs.
---
Cost of other goods in Canada
Alcohol and cigarettes are expensive in Canada, as they are heavily taxed. Canada has numerous large breweries and wineries, and their beer and wine are popular among locals as well as expats.
Clothes and accessories from branded shops are usually expensive. Clothing has become more affordable due to the growth of Chinese-imported products, wholesales, factory outlets, and heavy competition between stores.
---
Cost of living in Canada chart
Prices may vary depending on product and service provider. The list below shows average prices for Toronto in March 2020.
Accommodation (monthly rent in a good area)

One-bedroom apartment in city centre

CAD 2,300 

One-bedroom apartment outside of city centre

CAD 1,900

Three-bedroom apartment in city centre

CAD 3,600 

One-bedroom apartment outside of city centre

CAD 2,700 

Shopping

Milk (1 litre)

CAD 2.95 

Loaf of white bread

CAD 3.00

Chicken breasts (1kg)

CAD 15

Rice (1kg)

CAD 3.80

Dozen eggs

CAD 3.50  

Pack of cigarettes

CAD 16 

Eating out

Big Mac meal

CAD 11 

Coca Cola (330ml)

CAD 2.40

Cappuccino

CAD 4.50 

Bottle of beer (local)

CAD 8

Three-course meal for two at a mid-range restaurant

CAD 80 

Utilities

Mobile call rate (per minute – mobile to mobile)  

CAD 0.40

Internet (average per month)

CAD 67

Basic utilities (per month for a small apartment)

CAD 140

Transportation

Taxi rate/km

CAD 2

City centre bus/train fare

CAD 3.25 

Petrol (per litre)

CAD 1.20 
---
Are you an expat living in Canada?
Expat Arrivals is looking for locals to contribute to this guide, and answer forum questions from others planning their move to Canada. Please contact us if you'd like to contribute.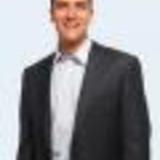 Jamie Sarner
Our Expat Expert
Throughout his long career, Jamie Sarner has established his credentials as a first class real estate agent in Central Toronto. From his first transaction of a condo in Yorkville in 2003 through countless real estate transactions since, he has won the praise of client after client for his excellent service.
Expat Health Insurance
Cigna Global

With 86 million customer relationships in over 200 countries, Cigna Global has unrivalled experience in dealing with varied and unique medical situations and delivering high standards of service wherever you live in the world.
Moving Internationally?

Sirelo has a network of more than 500 international removal companies that can move your furniture and possessions to your new home. By filling in a form, you'll get up to 5 quotes from recommended movers. This service is free of charge and will help you select an international moving company that suits your needs and budget.