Despite its large geographic size, getting around Canada is not difficult. The country has well-established road networks and an extensive railway system, as well as a large number of domestic airports – all of which contribute towards making travelling within Canada straightforward for new arrivals.
Major Canadian cities such as Toronto, Calgary and Vancouver all have efficient public transport networks and dedicated bike paths.
---
Public transport in Canada
Canada offers various choices of public transport, including well-managed roads, railways, ferry networks and long-distance bus services connecting the largest cities.
Trains
The national passenger rail services in Canada are operated by Via Rail, whose trains link most major Canadian cities and many smaller communities.
There are different classes of service on trains in Canada, including economy class, business, sleeper, sleeper plus and touring. The overall quality of rail services is very high; the trains are neat and tidy, the seats are spacious and all classes of service include free WiFi.
Travelling by train costs more than a bus, but it's more comfortable, and if travelling in a group, it is possible to get a special discount.
The busiest rail route is between Windsor, Ontario and Quebec City. There are lots of trains connecting Montreal with Toronto, as well as with Ottawa, Halifax and Quebec City. The longest train route in Canada connects Toronto and Vancouver, commemorating the original Canadian Pacific Railway. Moreover, there are rail tours through the Rocky Mountains provided by the Rocky Mountaineer and Royal Canadian Pacific lines.
Buses
Bus services in Canada are also very good. Buses are clean, comfortable, safe and reliable.
There are a number of service providers offering intercity bus transportation, with extensive networks across central and western Canada, and including some parts of the United States.
Intercity buses may include onboard toilets, air conditioning, reclining seats and onboard movies, and selected routes also offer free WiFi and electrical outlets located at each seat. Tickets can usually be purchased online, over the phone, at a bus terminal or via an agency.
Furthermore, every city has its own bus system to transport people within the city limits.
---
Ships and ferries in Canada
Canada's marine and inland waterway transit can be divided into four geographical parts: the Pacific west coast region, the Great Lakes/St Lawrence, the Atlantic region and the northern region. There is an extensive fleet of large commercial vessels in operation in Canada, as well as an abundance of ferries, especially across the Atlantic provinces and in British Columbia. 
Many provinces and territories provide seasonal and year-round ferry services connecting the mainland with islands and offering convenient inland transportation. Ferries are usually reasonably priced, with pedestrians and cyclists able to get aboard without booking ahead of time. On the other hand, car drivers are advised to make a reservation.
---
Taxis in Canada
Most cities in Canada usually have several different taxi companies in operation, and they can either be hailed in the street, caught at a taxi rank or pre-booked over the phone. Metered fares are usually regulated in cities and cannot be negotiated. Drivers generally expect a tip of between 10 and 15 percent. Taxi drivers in all major cities must have an identification issued by the city.
There should be a numbered plate on the rear bumper of each taxi, which shows that the vehicle is registered, and there should be an information card including ID and a photo of the driver inside the cab.
Ride-sharing apps such as Uber are also operational in Canada.
---
Domestic air travel in Canada
Canada is acknowledged for having a successful and safe civil aviation programme. Given the size of the country, air travel is definitely an option worth considering for expats living in Canada.
Air transit is an important form of travel in the country, which has the second-largest fleet of civil aircraft in the Western world. There are 26 airports that are part of the national airport system.
The Canadian airline industry is highly competitive. The leaders in the industry such as Air Canada are chased by rising low-cost airlines, including WestJet and Porter. Increased competition means that expats can often find great deals on domestic flights. Furthermore, Canada has a wealth of independent regional and local airlines that usually focus on small, remote regions in the north.
---
Cycling in Canada
Canadian towns and cities promote cycling as a means of transport and try to provide cyclists with the best possible riding conditions. Cycling is very popular, and most cities and towns have hundreds of miles of dedicated bike paths.
Cyclists in Canada must follow the same rules and road regulations as other vehicles. Wearing a helmet is compulsory in most provinces. A bike is easy to acquire in all Canadian cities and towns regardless of the style or price range. Many of the larger Canadian cities have also implemented bike-sharing schemes which make cycling an even more convenient way to get around.
---
Driving in Canada
Driving is the most common means of transportation in Canada. To drive in Canada, one needs a valid driving licence. Expats will be able to use their foreign driving licence for a few months, but eventually, depending on their country of origin, they will have to exchange their licence for a Canadian licence, or take a driving test in the province or territory where they live. The cost of obtaining a Canadian driving licence depends on the driver's driving record as well as the province and territory where he or she lives. After receiving the licence, it has to be renewed regularly.
The driving age in Canada is determined on a province-by-province basis, but it's generally 16 to learn and 17 to drive without supervision. Drivers in Canada are legally required to carry their driving licence with them whenever they drive, as well as copies of their vehicle registration and insurance.
Under Canadian law, all cars must be insured and must be registered with the person's provincial or territorial government. Car insurance in Canada can be expensive. However, it does protect the driver financially in case of an accident. Insurance costs vary across Canada so expats should do some research before committing to any given insurance policy.
The quality of Canadian roads is excellent, yet some routes to remote destinations may be unpaved. The Trans-Canada Highway crosses the whole country. The classification of other roads varies according to different provinces or territories.
Generally, the speed limit in Canada is 66mph (110km/h) on highways, 55 mph (80km/h) on rural highways and 30mph (50km/h) on residential roads.
---
Are you an expat living in Canada?
Expat Arrivals is looking for locals to contribute to this guide, and answer forum questions from others planning their move to Canada. Please contact us if you'd like to contribute.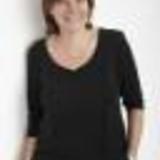 Julie Kinnear
Our Expat Expert
Toronto Realtor Julie Kinnear first strives to understand her client's deepest needs and values. She then provides services that go above and beyond all client expectations so that she is considered valued, referable consultant rather than a salesperson. She works hard and her clients are important to her, and enjoy working with her. Julie is an expert on such Toronto areas as Bloor West Village, Davisville, Leaside, The Annex and more.
Expat Health Insurance
Cigna Global

With 86 million customer relationships in over 200 countries, Cigna Global has unrivalled experience in dealing with varied and unique medical situations and delivering high standards of service wherever you live in the world.
Moving Internationally?

Sirelo has a network of more than 500 international removal companies that can move your furniture and possessions to your new home. By filling in a form, you'll get up to 5 quotes from recommended movers. This service is free of charge and will help you select an international moving company that suits your needs and budget.