Healthcare in Melbourne is governed by the same hybrid public-private sector service provision which is found in Australia as a whole.
Even expats who are eligible to take advantage of the public system will find that certain aspects of healthcare are left uncovered. The private system fills in the gaps accordingly. These extras can be incredibly expensive without coverage, and for this reason, even permanent residents who are eligible for Medicare should take out additional private health insurance.
---
Hospitals in Melbourne
Here is a list of hospitals in Melbourne:
The Alfred
www.alfred.org.au
Address: 55 Commercial Road, Prahran
Austin Hospital
www.austin.org.au
Address: 145 Studley Road, Heidelburg
Melbourne Private Hospital
www.melbourneprivatehospital.com.au
Address: Royal Parade, Parkville
The Royal Children's Hospital
www.rch.org.au/rch
Address: 50 Flemington Road, Parkville
Are you an expat living in Melbourne?
Expat Arrivals is looking for locals to contribute to this guide, and answer forum questions from others planning their move to Melbourne. Please contact us if you'd like to contribute.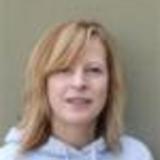 Alison Ripley Cubitt
Our Expat Expert
Alison Ripley Cubitt is an author and relocation consultant for Australia and New Zealand. She has lived and worked as an expat in Malaysia, New Zealand, the UK and Australia.
Expat Health Insurance
Cigna Global

With 86 million customer relationships in over 200 countries, Cigna Global has unrivalled experience in dealing with varied and unique medical situations and delivering high standards of service wherever you live in the world.
Moving Internationally?

Sirelo has a network of more than 500 international removal companies that can move your furniture and possessions to your new home. By filling in a form, you'll get up to 5 quotes from recommended movers. This service is free of charge and will help you select an international moving company that suits your needs and budget.