Most expats who are not preparing to retire in Fiji, will move to the country for a short-term assignment. Therefore expats are more likely to rent than buy accommodation in the interim.  
Regardless of what type of accommodation expats are looking for and the duration of the stay, it's important that they familiarise themselves with the processes for renting property in Fiji before they move.
---
Types of accommodation in Fiji
Expats will find a range of accommodation types in Fiji, from free-standing houses and villas to apartment blocks. It's common for accommodation to come furnished or partly furnished.
While there is high-quality rental accommodation in Fiji, expats should be aware that suitable properties aren't always available. Most expats live and work in Nadi, Suva or the island's main resorts. They can be pricey, so expats should try negotiating for a housing allowance.
---
Finding accommodation in Fiji
It's a good idea for expats to make use of a real estate agent in their search for accommodation, as they will have invaluable local knowledge of the housing market and rental process in Fiji. If choosing to go it alone, expats can instead try their luck with online property portals and the classified sections of local newspapers.
---
Renting accommodation in Fiji
Signing a lease
When signing a lease, it's important that expats make sure they fully understand the terms of the contract. Take note of any special conditions – for example, whether the cost of utilities is included in the rental price or paid separately.
Expats will need to pay a deposit as well as their first month's rent before moving in. The deposit is usually the equivalent of one month's rent, though some landlords ask for as much as six months.
The full deposit should be returned at the end of the lease period as long as there is no damage to the property beyond normal wear and tear. If any damage remains from a previous tenant, expats should document it thoroughly so that they aren't held responsible.
Safety and security
Home invasions do happen, which makes living in a good area and security features like high fences and alarm systems important. Many expats also employ guards, which creates the need for a guard house and toilet at the front gate.  
Properties also need to be cyclone-proof and have back-up generators for when the power goes out. The electricity supply is unreliable, even in Suva. Voltage variations, surges and blackouts are commonplace, especially during heavy rains.
---
More information
►See Visas for Fiji to ensure your paperwork is in order before you move
---
Are you an expat living in Fiji?
Expat Arrivals is looking for locals to contribute to this guide, and answer forum questions from others planning their move to Fiji. Please contact us if you'd like to contribute.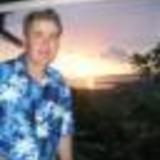 Tony F
Our Expat Expert
Based in Suva, Fiji, Tony worked for a Development Aid Program from 2008 to 2011. His work required that he travel widely across the Pacific.
Expat Health Insurance
Cigna Global

With 86 million customer relationships in over 200 countries, Cigna Global has unrivalled experience in dealing with varied and unique medical situations and delivering high standards of service wherever you live in the world.
Moving Internationally?

Sirelo has a network of more than 500 international removal companies that can move your furniture and possessions to your new home. By filling in a form, you'll get up to 5 quotes from recommended movers. This service is free of charge and will help you select an international moving company that suits your needs and budget.