Fiji is a developing country and the standard of healthcare reflects this. Expats moving to Fiji, and travellers visiting the islands for even just a short period, must ensure that they are in possession of a fully comprehensive healthcare policy so they can access private medical treatment if the need arises.
---
Public healthcare in Fiji
The standard of public healthcare in Fiji varies considerably. In urban areas, Fiji's public hospitals may approach adequate but in rural areas public health facilities are very basic and inefficient, or non-existent. In many cases, Fijians living in rural areas have to travel hours for treatment.
Expats can seek treatment at government-run hospitals in Fiji but standards of care are not always good and there tends to be long waiting times due to understaffing.
Expats are advised to opt for private healthcare in Fiji wherever possible, as standards are likely to be closer to those in Western countries with shorter waiting times and more modern facilities.
---
Private healthcare in Fiji
There are very few private facilities in Fiji, most of which are situated in Suva or Nadi. These hospitals generally have 24-hour medical centres with general practitioners, specialist practitioners and fairly comfortable in-patient accommodation. However, they do not have the full range of diagnostic equipment or specialists typical of developed countries, so expats should have health insurance arrangements in place to allow medical evacuation to Australia or New Zealand.
---
Pharmacies in Fiji
Pharmaceutical and chemist supplies are generally adequate, but lack the choice available in Australia and New Zealand. Those planning on travelling to Fiji should therefore ensure they have a good supply of necessary medication with them at all times. If bringing prescription medication into the country, be sure to also carry a doctor's letter or prescription from home.
Pharmacies is Fiji can be found in major towns and cities, as well as close to or within most tourist resorts. However, it is rare to find a pharmacy that is open 24/7.
---
Health hazards in Fiji
There are a number of health risks that expats should be aware of when moving to Fiji. Food poisoning and stomach bugs can be an issue for new arrivals. Expats should be careful when purchasing meat and fish products, particularly from roadside markets where there is no refrigeration. 
Expats should avoid tap water, salad and raw vegetables washed with tap water, and ice in soft drinks. Water-borne, food-borne and other infectious diseases such as typhoid and hepatitis are prevalent in Fiji.
---
Pre-travel vaccinations for Fiji
There are no special immunisations required for travel to Fiji. However, those moving to Fiji should ensure that routine vaccinations are up to date. This includes the measles-mumps-rubella vaccine, the diphtheria-tetanus-pertussis vaccine and the vaccines for polio, chicken pox and the flu. 
---
Emergency services in Fiji
In the event of a medical emergency, expats can call an ambulance in Fiji on 911. However, expats should be aware that the emergency medical infrastructure in Fiji is underdeveloped and response times for ambulances can be slow. Furthermore, ambulances in Fiji are poorly equipped and staff are not always well trained.
---
Are you an expat living in Fiji?
Expat Arrivals is looking for locals to contribute to this guide, and answer forum questions from others planning their move to Fiji. Please contact us if you'd like to contribute.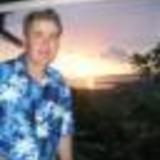 Tony F
Our Expat Expert
Based in Suva, Fiji, Tony worked for a Development Aid Program from 2008 to 2011. His work required that he travel widely across the Pacific.
Expat Health Insurance
Cigna Global

With 86 million customer relationships in over 200 countries, Cigna Global has unrivalled experience in dealing with varied and unique medical situations and delivering high standards of service wherever you live in the world.
Moving Internationally?

Sirelo has a network of more than 500 international removal companies that can move your furniture and possessions to your new home. By filling in a form, you'll get up to 5 quotes from recommended movers. This service is free of charge and will help you select an international moving company that suits your needs and budget.