The education system in Fiji is comprised of public schooling and private schooling. The standard of public schools in Fiji varies quite dramatically. While expat students are eligible to enrol, most expat parents don't go for this option because of language and cultural barriers.
Expats in Fiji tend to send their children to a private school, with the majority opting for international schools. There are only a few international schools throughout Fiji, with two in Suva and one in Nadi.
---
Public schools in Fiji
Public schools in Fiji are open to expat enrolment, with schooling being free from ages six to 16. Funding from the cash-strapped Fijian government is often inadequate, though, and the resulting quality of government schools is mixed. Due to the erratic educational standards, most expat families bypass public schooling in favour of private schools.
---
Private and international schools in Fiji
Though there are just a handful of international schools in Fiji, expats often prefer this option if their children are able to gain admission. High demand for places can make it difficult to secure a spot in an international school, so if expat families wish to take this route, it's best to apply as early as possible. 
Fees for international schools are expensive by Fijian standards, and only wealthy Fijian nationals can afford them. Expats intending for their child to attend an international school should negotiate to make provision for school fees as part of an expat salary package, if the opportunity exists to do so.
---
Are you an expat living in Fiji?
Expat Arrivals is looking for locals to contribute to this guide, and answer forum questions from others planning their move to Fiji. Please contact us if you'd like to contribute.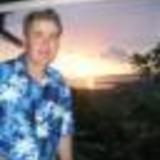 Tony F
Our Expat Expert
Based in Suva, Fiji, Tony worked for a Development Aid Program from 2008 to 2011. His work required that he travel widely across the Pacific.
Expat Health Insurance
Cigna Global

With 86 million customer relationships in over 200 countries, Cigna Global has unrivalled experience in dealing with varied and unique medical situations and delivering high standards of service wherever you live in the world.
Moving Internationally?

Sirelo has a network of more than 500 international removal companies that can move your furniture and possessions to your new home. By filling in a form, you'll get up to 5 quotes from recommended movers. This service is free of charge and will help you select an international moving company that suits your needs and budget.