Healthcare in Hong Kong is world-class. Both public and private hospitals are equipped with the latest medical technology operated by highly trained medical staff, many of whom speak good English.
However, the region also carries some of the world's highest healthcare costs – so expats should ensure that they have adequate insurance coverage. 
---
Public healthcare in Hong Kong
Generally, the standard found in public hospitals is high, but service levels can be lacking and efficiency can suffer. Most expats therefore opt for private healthcare. 
---
Private healthcare in Hong Kong
Hong Kong has around a dozen private hospitals with international accreditation. Private healthcare services are popular with expats because they come with the benefits of shorter waiting times, privacy and other comforts. 
Fees range from slightly higher than in the public sector to extremely pricey if one decides to make use of luxury services. Either way, expats should organise some form of health insurance to cover costs.
---
Health insurance in Hong Kong
Anyone with a Hong Kong Identity Card is entitled to subsidised medical services, but foreigners without permanent residency must shoulder costs that are similar to fees incurred by private entities as services are charged at market rates.
Health coverage is often included in employment contracts, but expats who don't have such perks can choose from a wide variety of service providers offering various programmes and packages. We do recommend negotiating with employers for healthcare subsidies, though.
Healthcare schemes vary widely, so finding out what is included in an employer-sponsored scheme is important and, for those securing a plan themselves, we recommend comparing quotes before settling on a service provider.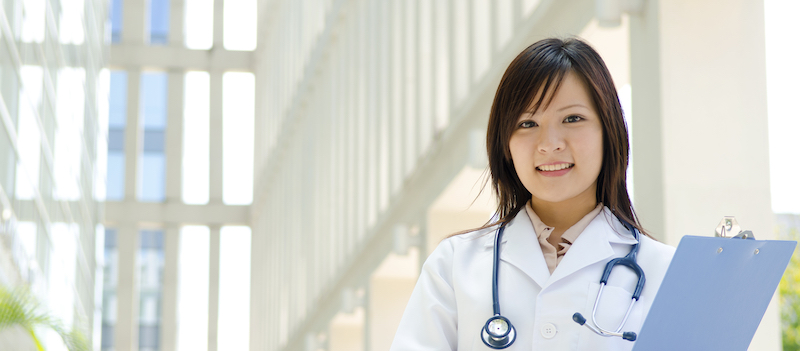 ---
Private hospitals in Hong Kong
Canossa Hospital
Website: www.canossahospital.org.hk
Address: 1 Old Peak Road, Hong Kong
Matilda International Hospital
Website: www.matilda.org
Address: 41 Mount Kellett Road, The Peak, Hong Kong
Hong Kong Sanatorium and Hospital
Website: www.hksh-hospital.com
Address: 2 Village Road, Happy Valley, Hong Kong
---
Pharmacies in Hong Kong
There are plenty of well-stocked pharmacies in Hong Kong. Most are open seven days a week, with some operating 24/7.
---
Health hazards in Hong Kong
Air pollution in Hong Kong is arguably the region's biggest health concern and, despite the government's best efforts, continues to fall short of international benchmarks. As a result, expats with asthma and chronic respiratory diseases often have aggravated symptoms. Children, the elderly, and those with vulnerable immune systems are most commonly affected, while even healthy foreigners may suffer from nose, throat and chest irritation. That said, most healthy people exposed to air pollution for a short time experience no lasting negative effects. 
---
Emergency services in Hong Kong
Emergency services in Hong Kong are generally reliable. For ambulances, police and fire services, 999 can be dialled.
---
Further reading
►Education and Schools in Hong Kong is a must-read for expat parents
Expat tips on healthcare in Hong Kong

"Healthcare in Hong Kong is excellent; the public system is well run and very cheap. There are also a number of private hospitals staffed by foreign doctors who are also world class." Read more of American expat Leslie's experience in her interview about life in Hong Kong.

"The quality of healthcare in Hong Kong is one of the best in the world. We have experienced outpatient, surgery and emergency care – all of which have been first class." British expat Alison talks about healthcare and more in her interview about living in Hong Kong.
---
Are you an expat living in Hong Kong?
Expat Arrivals is looking for locals to contribute to this guide, and answer forum questions from others planning their move to Hong Kong. Please contact us if you'd like to contribute.
Expat Health Insurance
Cigna Global Health Insurance - 10% off any plans bought in November and December 2023

With Cigna, you won't have to rely on foreign public health care systems, which may not meet your needs. Cigna allows you to speak to a doctor on demand, for consultations or instant advice, wherever you are in the world. They also offer full cancer care across all levels of cover, and settle the cost of treatments directly with the provider. Cigna is currently offering a 10% discount for seniors (over 60) on their Silver package.
Moving Internationally?
International Movers. Get Quotes. Compare Prices.

Sirelo has a network of more than 500 international removal companies that can move your furniture and possessions to your new home. By filling in a form, you'll get up to 5 quotes from recommended movers. This service is free of charge and will help you select an international moving company that suits your needs and budget.

Get your free no-obligation quotes from select removal companies now!