With two major city centres, Osaka's unusual layout lends the city an interesting structure. Progressively quieter areas fan out from this vibrant centres. Thanks to Osaka's excellent transport system, it isn't necessary to live right on the doorstep of major employment sectors to get to work within a reasonable commute time.
Osaka holds plenty of fantastic areas and suburbs for expats looking for a new place to call home, each with its own personality and quirks.
---
Recommended expat areas in Osaka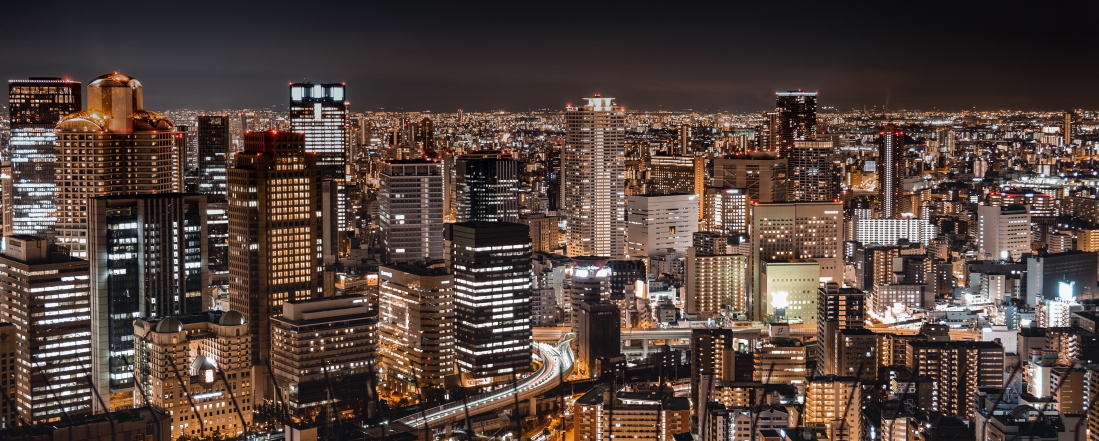 Umeda and Namba
Umeda and Namba, Osaka's two city centres, are 15 minutes apart, but both are high-energy business and entertainment areas buzzing with activity. Most accommodation in both areas is in the form of high-rise apartments, with the result that these areas are especially popular with young professionals or couples. Shopping and dining opportunities abound. Umeda and Namba are both major transport hubs, making travelling around the rest of Osaka a breeze.
Toyonaka
Close to the airport and conveniently located just a short train trip away from Umeda, Toyonaka is often referred to as the 'gate to Osaka'. High-quality accommodation in the form of houses and apartments, along with plenty of amenities like shopping malls, make this a popular choice among expats. Much of Toyonaka's population is made up of foreigners.
Home to Toyonaka International Center, this area is an excellent place for expats to begin their journey as new arrivals in Osaka. Here, numerous resources are available to meet the needs of foreigners. This includes adult Japanese classes, multilingual consultation services and child-centred programmes for all age groups that teach Japanese in a fun and social setting.
Ashiya
Ashiya is a wealthy area known for its stunning view over Osaka Bay. For those who can afford it, this is a lovely place to settle down and has been home to numerous big names over the years, from Nobel prize winners to revered writers.
Wide, tree-lined streets, hillside homes and large properties with amenities such as tennis courts and swimming pools create a sense of luxury. Expat families, in particular, favour Ashiya for its location midway between Osaka and Kobe, both of which have prestigious international schools easily reachable by bus.
---
Further reading
►Learn more about finding Accommodation in Osaka
Image: Umeda by Geejay Sabordo, via Unsplash.
Are you an expat living in Osaka?
Expat Arrivals is looking for locals to contribute to this guide, and answer forum questions from others planning their move to Osaka. Please contact us if you'd like to contribute.
Expat Health Insurance
Cigna Global

Cigna Global can tailor an international health insurance plan to perfectly fit the needs of you and your family. With 86 million customers in over 200 countries, Cigna Global has unrivalled experience in dealing with varied and unique medical situations and delivering high standards of service wherever you live in the world.
Moving Companies
Moving Internationally?

Sirelo has a network of more than 500 international removal companies that can move your furniture and possessions to your new home. By filling in a form, you'll get up to 5 quotes from recommended movers. This service is free of charge and will help you select an international moving company that suits your needs and budget.