Istanbul has a high cost of living relative to other Turkish cities. However, it's fairly cheap when considered in a global context. It was ranked 154th out of 209 cities worldwide in the 2019 Mercer Cost of Living Survey.
New arrivals in Istanbul will find that accommodation is their biggest expense, while fresh products are affordable compared to Western Europe.
---
Cost of accommodation in Istanbul
Accommodation is a big expense in Istanbul – though costs can range tremendously depending on location and accommodation type. 
Houses and apartments with a view of the Bosphorus are available on both the Asian and European sides of Istanbul, but housing is generally more expensive on the European side. 
When securing a lease, one to two months' rent is typically expected to serve as a deposit. Tenants might also have to pay the first month's rent in advance. Most quoted rental prices also don't include monthly maintenance and utility costs, so expats should expect some additional expenses.
---
Cost of goods in Istanbul
Petrol in Turkey is particularly expensive when compared to Europe and the US, as is imported alcohol and other imported goods. This includes electronic items, like cameras and computers, as well as typically Western foods like maple syrup.
Istanbul is generally cheaper than most Western countries for daily groceries, medical care and domestic help. Fresh vegetables and fruit can be bought at bazaars (weekly markets) for low prices, and the local equivalent of many Western brands will be considerably cheaper and often equally as satisfying.
---
Cost of transport in Istanbul
Public transport in Istanbul is highly efficient, extensive and affordable. Most expats find that they don't need a car, especially as reserved parking spaces are expensive. Despite this, the cost of buying a car is not overly costly. 
---
Cost of living in Istanbul
Prices may vary depending on the product and service provider. The list below is based on average prices for Istanbul in February 2020.
Accommodation (monthly rent)

Three-bedroom apartment in city centre

YTL 3,000 - 4,000

Three-bedroom apartment outside of the city centre

YTL 2,000 - 2,500

One-bedroom apartment in the city centre

YTL 2,000 - 2,500

One-bedroom apartment outside of city centre

YTL 1,200 - 1,500

Shopping

Dozen eggs

YTL 9

Milk (1 litre)

YTL 4.70

Rice (1kg) 

YTL 8.50

Loaf of white bread

YTL 2.40

Chicken breasts (1kg)

YTL 22

Pack of cigarettes (Marlboro)

YTL 18

Eating out

Big Mac Meal

YTL 25

Coca-Cola (330ml) 

YTL 4

Cappuccino

YTL 12

Bottle of local beer (500ml)

YTL 20

Three-course meal at a mid-range restaurant for two

YTL 120

Utilities/household

Mobile call rate (per minute – mobile to mobile)

YTL 0.70

Internet (uncapped ADSL or cable – average per month)

YTL 80

Utilities (average per month for a standard household)

YTL 400

Transportation

Taxi rate/km

YTL 3

City centre public transport fare

YTL 3

Petrol/gasoline (per litre)

YTL 7
Are you an expat living in Istanbul?
Expat Arrivals is looking for locals to contribute to this guide, and answer forum questions from others planning their move to Istanbul. Please contact us if you'd like to contribute.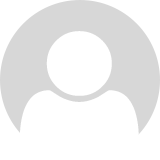 Kala
Our Expat Expert
I moved in from Cairo, Egypt after spending wonderful four years as an expat there. I have two sons who go to the Istanbul International Community school. I am an avid golfer and enjoy outdoors. I took Turkish lessons after coming here and can manage to speak a little.I am active in the PTA of the school and a member of the International Women of Istanbul.Having lived in Istanbul for the last three years, I am now able to share my experiences with newcomers who come here
Expat Health Insurance
Cigna Global

With 86 million customer relationships in over 200 countries, Cigna Global has unrivalled experience in dealing with varied and unique medical situations and delivering high standards of service wherever you live in the world.
Moving Internationally?

Sirelo has a network of more than 500 international removal companies that can move your furniture and possessions to your new home. By filling in a form, you'll get up to 5 quotes from recommended movers. This service is free of charge and will help you select an international moving company that suits your needs and budget.