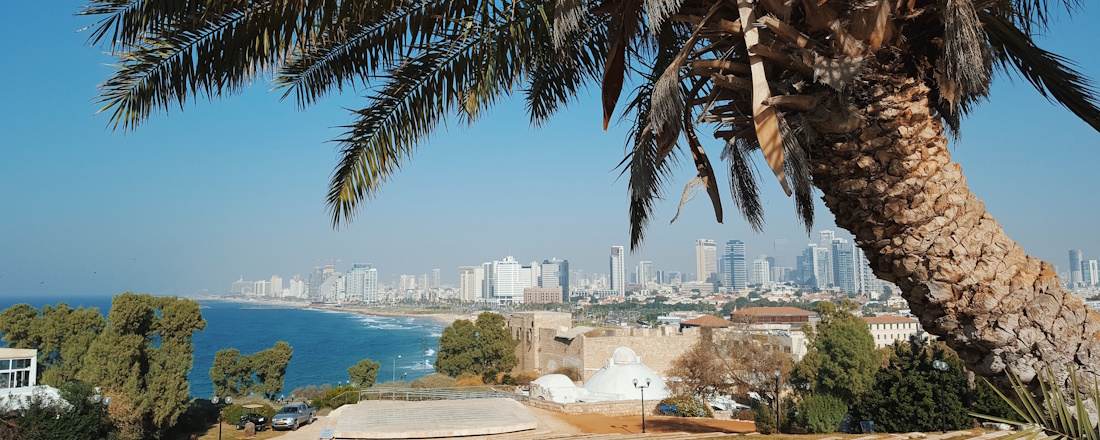 New arrivals in Israel will discover a country with a delightful climate.
Israel's diverse landscape transitions from a hilly inland and mountains in the north to a Mediterranean coastline in the west and the large, arid Negev desert in the south. The weather in Israel is subject to regional variation, with the most prominent fluctuations including the increased humidity on the coast and frequent precipitation both in the north and inland.
Summers are generally warm and dry throughout the country, with average temperatures of 82°F (28°C). Winters are mild, with temperatures sitting around 54°F (12°C). Jerusalem experiences colder winters than many other regions.
Sunshine is abundant, and the heat can feel oppressive during the peak of summer. Luckily, expats living in Tel Aviv will find some respite in the cool offshore breezes. Winter yields at least six to seven hours of sunlight daily, whereas summer brings this figure to 12–13 hours a day.
Rainfall occurs primarily between October and May, although the southern desert area is continually dry.
---
Further reading
►For an overview of the country, read Moving to Israel
Photo credits: Green Palm Tree in Tel Aviv-Yafo by Reiseuhu, via Unsplash
---
Are you an expat living in Israel?
Expat Arrivals is looking for locals to contribute to this guide, and answer forum questions from others planning their move to Israel. Please contact us if you'd like to contribute.
Expat Health Insurance
Cigna Global Health Insurance

With Cigna, you won't have to rely on foreign public health care systems, which may not meet your needs. Cigna allows you to speak to a doctor on demand, for consultations or instant advice, wherever you are in the world. They also offer full cancer care across all levels of cover, and settle the cost of treatments directly with the provider. Cigna is currently offering a 10% discount for seniors (over 60) on their Silver package.
Moving Companies
Moving Internationally?

Sirelo has a network of more than 500 international removal companies that can move your furniture and possessions to your new home. By filling in a form, you'll get up to 5 quotes from recommended movers. This service is free of charge and will help you select an international moving company that suits your needs and budget.

Get your free no-obligation quotes from select removal companies now!