Healthcare in Qatar is among the best available in the Middle East. Health centres in Doha boast cutting-edge medical equipment, up-to-date facilities and highly-trained specialists, and the country offers expats both private and public options. 
Many expats prefer private healthcare to avoid the bureaucracy associated with the public system. Health insurance isn't provided by the government, and we recommend that all expats living in Qatar take out private health insurance to cover costs as these can rise quickly in the case of medical complications and emergencies.
---
Public healthcare in Qatar
Public healthcare in Qatar is managed by the Hamad Medical Corporation, a non-profit organisation that has overseen the country's major public hospitals since 1979. It has created an intricate and efficient network of hospitals and clinics that provide free treatment to local Qataris and largely subsidised services for expats at certain institutions.

Foreigners moving to Qatar only need to apply for a health card to take advantage of state-sponsored healthcare. With this health card, emergency treatment is most often free in public hospitals, though patients must pay for further check-ups and medication. Expats will also need to pay nominal charges for tests, consultations and inpatient care. The Qatar health card is valid at any public facility.
Getting a health card
Applications for a health card can be completed at any government clinic or hospital. Expats may need to bring their passport, visa and passport-sized photographs to complete the application form, and pay a basic fee. More information on this and on health card renewals can be found on the Qatar Portal.
---
Private healthcare in Qatar
The Qatari government is a strong advocate for the development of private sector services and many healthcare professionals in Qatar are expats themselves.
Private healthcare is available either on a pay-as-needed basis or as a service covered by local or international healthcare providers. Since some fees must still be paid with public medical care, private systems tend to be more popular and offer greater flexibility.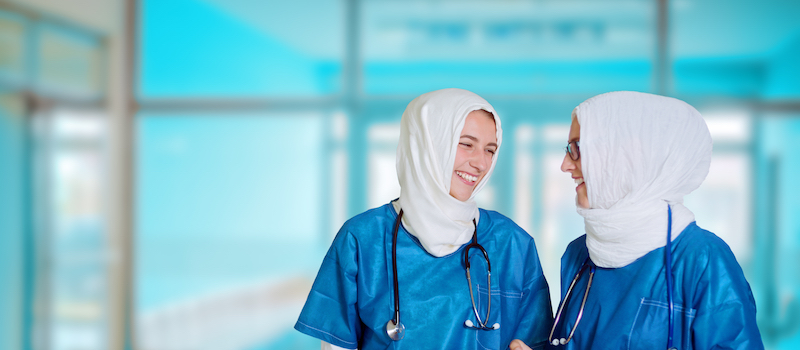 ---
Health insurance in Qatar
Given that treatment costs can accumulate quickly, expats are advised to have some sort of health insurance. When exploring various health insurance programmes, expats should check what each one encompasses and ensure the extent of their coverage.
Expats moving to Qatar should make an effort to have their sponsor/employer include private health insurance in their contract. This coverage, in addition to the basic health card, will ensure that all their healthcare concerns are covered while living in Qatar.
---
Pharmacies and medicines in Qatar
There are plenty of pharmacies available, some of which are open 24 hours or otherwise late into the night. Most stock a good range of products, although it's always a good idea to bring a small supply of any essential medication from home until its availability in Qatar can be confirmed.
We recommend expats carry official doctor's prescriptions, as some medications may be considered controlled substances in the country. The official website of the Qatar Council for Healthcare Practitioners can answer specific questions on medication and medical care.
---
Health hazards in Qatar
While Qatar is secure and safe, there are some issues to be aware of. Road accidents are common and given Qatar's hot climate, there is a risk of sunstroke. Be sure to stay hydrated and avoid going outdoors during the hottest hours of the day.
---
Emergency services in Qatar
Qatar has a large fleet of emergency vehicles with impressive average response times. Expats can dial 999 to call the police, the fire department or an ambulance.
---
Further reading
►Find out about the healthcare options in Doha
Expat Interviews

"Healthcare is pretty good here. There's a state healthcare system, Hamad, which is excellent once you get your head around how it works. It's heavily subsidised and most care is free. Additionally, most expats are given private health insurance by their employers..." Read more about experiences with public and private hospitals in Qatar in our interview with Victoria.
---
Are you an expat living in Qatar?
Expat Arrivals is looking for locals to contribute to this guide, and answer forum questions from others planning their move to Qatar. Please contact us if you'd like to contribute.
Expat Health Insurance
Cigna Global Health Insurance - 10% off any plans bought in November and December 2023

With Cigna, you won't have to rely on foreign public health care systems, which may not meet your needs. Cigna allows you to speak to a doctor on demand, for consultations or instant advice, wherever you are in the world. They also offer full cancer care across all levels of cover, and settle the cost of treatments directly with the provider. Cigna is currently offering a 10% discount for seniors (over 60) on their Silver package.
Moving Internationally?
International Movers. Get Quotes. Compare Prices.

Sirelo has a network of more than 500 international removal companies that can move your furniture and possessions to your new home. By filling in a form, you'll get up to 5 quotes from recommended movers. This service is free of charge and will help you select an international moving company that suits your needs and budget.

Get your free no-obligation quotes from select removal companies now!