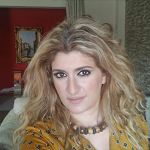 Rima Obaid moved with her husband to Qatar from Jordan just over a decade ago. They moved to advance their careers in engineering and human resources, but have made Doha their home and are now raising their children in that city. 
About Rima
Q: Where are you originally from? 
A: Jordan
Q: Where are you living now? 
A: Doha, Qatar
Q: When did you move here? 
A: 2004
Q: Did you move here alone or with a spouse/family? 
A: I moved with my spouse.
Q: Why did you move? 
A: We moved for work – my husband is an engineer and I am an HR manager.
Living in Qatar
Q: What do you enjoy most about Doha? How would you rate the quality of life compared to Jordan? 
A: We've enjoyed the hospitality of the Qatari people, and the quality of life is superb. I have delivered three kids in Qatar and progressed in my career. I have been able to accomplish more than I thought I was capable of. 
Q: What do you miss most about home? 
A: I miss the good weather in the summer. It gets very hot in Qatar at the summer, and that's why we plan our vacation at that time.
Q: What are the biggest adjustments you had to make when settling into expat life in Qatar? 
A: My biggest issue was to find new friends. I had to push myself to step out of my comfort zone and start conversations with others to attempt to build a life.
Q: What's the cost of living compared to home? 
A: It varies. Housing and schools are more expensive in Qatar, but shopping and petrol are much cheaper, and healthcare is free. I feel that I can live a better quality life here and still be able to save money as the pay in Qatar is more than my country and it's tax free.
Q: How would you rate the public transport? 
A: The public transport in Qatar is excellent in terms of cleanliness, drivers and new vehicles, but it's still limited and doesn't cover all areas. I'd recommend buying or renting a car in Qatar.
Q: How would you rate the healthcare in Qatar? 
A: It's excellent. In fact, Qatar is rated as the healthiest country in the world according to the 24/7 Wall St website. 
Q: What are the biggest safety issues facing expats living in Qatar?
A: I would say driving. You need to take care and be alert. Apart from this Qatar is very safe and I have been here for 11 years. 
Q: How do you rate the standard of housing in Doha?
A: Housing is of a high standard, although options vary depending on your budget. The most economic option is renting a flat in a building, but if you have extra cash you can get a stand-alone villa in a compound or a flat in a tower, which are the most expensive choices. You also can choose between furnished, semi furnished or empty housing.
Q: Any areas/suburbs you'd recommend for expats to live in?
A: All areas in Qatar are safe and clean, but I'd suggest choosing one near your work or kids' schools as it can get crowded at peak hour.
Meeting people and making friends
Q: How tolerant are the locals of foreigners? 
A: Expats are very welcome here and are treated with fairly. It's a very safe place for women and they are treated with respect and aren't be discriminated against nor bullied. All religions are respected here too.
Q: Was it easy meeting people and making friends? 
A: It's easy if you want to step out of your comfort zone and start communicating with strangers. People here are very friendly and willing to make friends as well, I made a friend once while in line at the cashier. 
Q: Have you made friends with locals or do you mix mainly with other expats? 
A: Locals are conservative, but that doesn't mean they're not friendly. It's rare for them to start a conversation with you, but I have local friends as well as expats. There are social groups in Doha (search for them on Facebook), but still I would recommend meeting other nationalities and start exploring. You don't need a group to do this; you just need to start speaking to strangers and try to find something in common. 
About working in Qatar
Q: Did you have a problem getting a visa or work permit?
A: Work visas are usually issued before you reach Qatar and your employer will take care of the process and any fees.
Q: How does the work culture differ from home? 
A: It's more professional, and a multinational environment that offers career growth, with a focus on training and development. My tip for anyone doing business in Qatar is to understand the Qatari culture as it is very important to excel here. 
Family and children
Q: Did your spouse or partner have problems adjusting to their new home? 
A: No problem at all. Again, I believe that the key is to find friends and build a life that you feel that you belong to. And this is not the responsibility of anyone but yourself.
Q: Did your children settle in easily? 
A: My kids love it here and feel that they are part of the country as we are involved in the culture. It is the responsibility of the parents to adapt – if the parents are happy, the kids will be; if parents keep complaining, the kids will do the same!
Q: What are the schools like? 
A: Almost all of the schools have international curricula, mostly in the English language. It is the culture that varies from school to school, and your choice of school will depend on what your cultural preferences are.
And finally…
Q: Is there any other advice you would like to offer new expat arrivals?
A: For the first month, be an observer, especially about the culture. After this period you should be able to determine what is culturally acceptable and what is not, especially when it comes how you dress or approach a woman. Ask questions and smile a lot. Also, learn a few Arabic words. 
It's okay to feel homesick for the first little while, but if it continues and you feel you are not adapting, then perhaps you are not making effort to find friends and have fun. 

~ Interviewed in June 2015