Expats moving to Madrid will find a wonderful city that is a pleasure to live in, with great restaurants, lively bars, interesting art galleries and two world-famous football teams. 
Madrid is the commercial and political capital of Spain, and although the centre is convincingly international it retains a distinctly Latin feel. Foreigners have no need to fear the pressures of a high-speed lifestyle that are so often attached to other Western capitals. 
While retirees searching for sunnier shores and a relaxing descent into their twilight years may not relish the prospect of emigrating to Madrid, it is beyond a doubt the place to go for those looking to further their career in Spain while capitalising on an attractive quality of life. 
The economy of Spain was ravaged at the hands of the global financial crisis, but the country has recovered substantially. Madrid is the best city to find a job in the country, boasting both large multinational businesses and a fair amount of direct foreign investment.
The price of food, eating out and drinking is cheaper than in many other European cities. That said, average salaries are also generally inferior to those in other major European capitals.
In terms of accommodation, expats will find that quality housing in Madrid can be difficult to find for a good price, and it is important to know where to search, how to negotiate and how to make a deal quickly, knowledgeably and efficiently.
Healthcare in Spain is considered one of the best in Europe, and the Spanish National Health System (SNS) is available for free for all employees in Spain or EU citizens. The public education system is also well regarded, although many expat families choose to send their children to one of the many private schools that have bilingual or full English curriculum.
With the good schools and ample activities on offer, Madrid is a good city to bring up children, and its appealing weather means that they have plenty of opportunities to entertain themselves in one of the city's many parks. Do note, however, that the summer months can be very hot and air conditioning is a must, while winters are cold, with the occasional snowfall drifting down every other year.
On the whole, expats living in Madrid will find that the city's rich history and youthful enterprise make for an exciting opportunity for individuals and families alike.
Expat interviews

"The Madrileños love to say that 'if you're in Madrid you're from Madrid' and I was overwhelmed by the welcoming nature of all the locals." Read more about expat life in Madrid in British expat, Kate Boyle's interview. 

"Moving anywhere is always a bit daunting, especially when you don't know anyone or speak the language. We've consciously made a big effort to take part in the community where we live and it's paid dividends in that we are now well integrated into the community and have met some lovely people." Read more about adjusting to expat life in Spain in Lottie's interview
Are you an expat living in Madrid?
Expat Arrivals is looking for locals to contribute to this guide, and answer forum questions from others planning their move to Madrid. Please contact us if you'd like to contribute.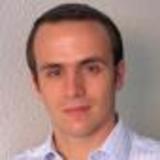 Pierre Waters
Our Expat Expert
Pierre made the move to Madrid with little knowledge of Spanish and work experience,  and within six months became fluent and landed a top management consulting job. He is now on a mission to enable all kinds of people moving to Madrid to get the personal relocation support they need, via his Moving2Madrid blog and his real estate and relocation company by expats for expats FlatAway Madrid.
 If you have questions, do not hesitate to drop him an email or a Tweet!
Expat Health Insurance
Cigna Global

With 86 million customer relationships in over 200 countries, Cigna Global has unrivalled experience in dealing with varied and unique medical situations and delivering high standards of service wherever you live in the world.
GeoBlue

GeoBlue is one of the best international health insurance plans for US expats abroad or internationals residing in the USA. The GeoBlue Xplorer plan includes worldwide coverage and great customer service with access to a premium international network of hospitals and doctors including the Blue Cross Blue Shield network in the USA.
Moving Companies
Moving Internationally?

Sirelo has a network of more than 500 international removal companies that can move your furniture and possessions to your new home. By filling in a form, you'll get up to 5 quotes from recommended movers. This service is free of charge and will help you select an international moving company that suits your needs and budget.