Expats will discover that finding good quality, reasonably priced accommodation in Spain is relatively easy. Of course, prices vary enormously depending on where one wants to live, with the best parts of major cities still being expensive.
---
Types of accommodation in Spain
Expats will find that there is a wide range of accommodation available in Spain. Those wishing to rent in larger cities such as Barcelona, Madrid or Seville will find that their options are limited to furnished or unfurnished apartments in the downtown areas, but there are plenty of free-standing houses and villas on the city outskirts and in the rural areas.
While it is easy to find both furnished and unfurnished apartments, expats should keep in mind that most free-standing houses and villas come unfurnished. 
Expats are encouraged to conduct online searches and to check local newspapers for listings before moving to Spain. 
---
Renting property in Spain
Most expats will opt for renting property in Spain, at least at first.
The rule of thumb is that the closer to the city centre one lives, the higher the rent becomes. It's therefore strongly advised that expats look to secure some kind of accommodation stipend in their employment contracts. It is not uncommon for housing costs to account for a significant percentage of someone's monthly expenses if their salary is based on Spanish levels of pay.
Be aware, however, that leases in Spain are generally signed on a year-long basis and are secured with a down payment of between two and six months' rent. In some instances, expats may be required to provide proof of contents insurance when signing a lease to ensure that there is some provision in place in the event of a theft and so that the landlord will not be held liable for any costs. 
---
Factors to consider when house-hunting in Spain
The standard of accommodation in Spain is generally good, although apartments can sometimes be relatively small. This is more often true of newer apartments than older ones. Older apartments can be surprisingly large and offer plenty of space, with some having an outside terrace.
While shipping to Spain is a viable option, expats won't have much difficulty buying furniture to suit their new home after arriving in the country. Most Spanish cities boast a large range of second-hand and antique stores, while modern superstores such as IKEA can also be found.
Home security will not be a critical issue for expats relocating to Spain. Although petty theft and minor break-ins do occur in some neighbourhoods, these crimes are rarely violent and expats usually feel safe in their homes in Spain.
---
Are you an expat living in Spain?
Expat Arrivals is looking for locals to contribute to this guide, and answer forum questions from others planning their move to Spain. Please contact us if you'd like to contribute.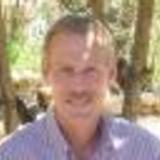 Nick Snelling
Our Expat Expert
I am a journalist and author of five books – three of which are about Spain (details of which can be seen on my Culture Spain Blog).  I have lived in Spain since 2003 and I run an estate agency that specialises in property around Gandia, which lies to the south of Valencia city.
When not writing articles, I work as a professional SEO copywriter in conjunction with Gandia Web Design.  To this end, I produce article PR for businesses that need to improve their profile and market their products and services on the Internet. I also ghostwrite 'copy' and undertake investigative articles for publications.
Expat Health Insurance
Cigna Global

With 86 million customer relationships in over 200 countries, Cigna Global has unrivalled experience in dealing with varied and unique medical situations and delivering high standards of service wherever you live in the world.
GeoBlue

GeoBlue is one of the best international health insurance plans for US expats abroad or internationals residing in the USA. The GeoBlue Xplorer plan includes worldwide coverage and great customer service with access to a premium international network of hospitals and doctors including the Blue Cross Blue Shield network in the USA.
Moving Companies
Moving Internationally?

Sirelo has a network of more than 500 international removal companies that can move your furniture and possessions to your new home. By filling in a form, you'll get up to 5 quotes from recommended movers. This service is free of charge and will help you select an international moving company that suits your needs and budget.