Spain provides a seductively fine quality of life. The country is relatively large and varies enormously (culturally, climatically and economically) from region to region. Common to most of Spain is, however, a benign overall climate, a welcoming society, decent infrastructure and political stability.
That said, the cost of living in Spain has markedly increased over the years, while the average Spanish salary hasn't – thus making life more difficult for residents and expats earning euros. Certainly, Spain still represents good value for many foreigners who are either retired or earning Northern European or US salaries. These expats will be able to afford a high quality of life.
The country's capital, Madrid, is the priciest Spanish city to live in. It was ranked as the 87th most expensive expat city out of 190 cities in the Mercer Cost of Living Survey for 2019. Still, even Spain's largest urban centres are significantly less expensive than popular European destinations such as Geneva, London and Milan.
---
Cost of accommodation in Spain
Generally speaking, the closer a property is to the coast, the more it'll cost. This is particularly true of the Mediterranean coastline. This trend is due to a passion for the beaches of Spain, a love which is shared by the Spanish and foreigners alike.
Needless to say, the sky is the limit for high-quality accommodation in prestigious locations. That said, there are also some exceptional bargains to be found.
Short-term summer rentals for any coastal property can be among some of the most expensive real estate in Spain, while long-term leases are usually cheaper.
---
Cost of transport in Spain
Public transport in Spain is generally cheap with buses providing an excellent, low-cost way of travelling around the country. The rail network also provides good value for money. Spain is second only to China in the distance covered by its high-speed AVE network. Although more expensive than normal trains, the AVE does mean that travel between different parts of the country can be undertaken very quickly.
---
Cost of schools in Spain
Expats can send their children to state schools in Spain at no cost, as long as they have registered for their Certificado de Empadronamiento (Certificate of Residence) at their local town hall.
Private schooling is available with fees varying greatly depending on the school concerned, its location and the language and curriculum it teaches. An English-language private school in the centre of Madrid will, for example, generally be more expensive than a Spanish-language private school in the provinces. 
Many expats choose to send their children to international schools in Madrid or other urban centres. This allows students to continue studying the curriculum of their home country and removes the challenges presented by the language barrier. Some international schools in Spain charge exorbitant fees, however, so expats planning on pursuing this option should ensure their budget can accommodate this.
---
Cost of food and clothing in Spain
Oddly enough, the cost of supermarket food in Spain equates with prices found in a country such as the United Kingdom and is therefore surprisingly expensive in comparison to the wage levels of the Spanish themselves. However, the inverse is true when eating out, a pursuit which can be of tremendous value. Similarly, alcoholic drinks are fairly cheap, which isn't too surprising given the vast quantities of wine produced by Spain.
Clothing is, however, relatively expensive. That said, there are certainly more than a few options in which expats can find reasonably priced, stylish clothes.
---
Cost of living in Spain chart
Prices may vary across Spain, depending on product and service provider. The list below shows average prices for Madrid in February 2020.
Accommodation (monthly rent)

One-bedroom apartment in city centre

EUR 600 - 900

One-bedroom apartment outside city centre

EUR 500 - 700

Three-bedroom apartment in city centre

EUR 1100 - 1600

Tthree-bedroom apartment outside city centre

EUR 700 - 1,100

Shopping

Dozen eggs

EUR 1.60

Milk (1 litre)

EUR 0.80

Rice (1 kg)

EUR 0.95

Loaf of white bread

EUR 0.95

Chicken breasts (1kg)

EUR 6

Pack of cigarettes (Marlboro)

EUR 5

Eating out

Big Mac Meal

EUR 7

Coca Cola (330ml)

EUR 1.70

Cappuccino 

EUR 1.75

Bottle of beer (local)

EUR 2.50

Three-course meal at a mid-range restaurant for two

EUR 35

Utilities

Mobile call rate (per minute – mobile to mobile)

EUR 0.15

Internet (uncapped ADSL or cable – average per month) 

EUR 40

Basic monthly utilities (includes electricity, water, refuse)

EUR 110

Transportation

Taxi rate/km

EUR 1

Bus fare in the city centre 

EUR 1.50

Petrol/gasoline

EUR 1.30
---
Are you an expat living in Spain?
Expat Arrivals is looking for locals to contribute to this guide, and answer forum questions from others planning their move to Spain. Please contact us if you'd like to contribute.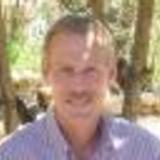 Nick Snelling
Our Expat Expert
I am a journalist and author of five books – three of which are about Spain (details of which can be seen on my Culture Spain Blog).  I have lived in Spain since 2003 and I run an estate agency that specialises in property around Gandia, which lies to the south of Valencia city.
When not writing articles, I work as a professional SEO copywriter in conjunction with Gandia Web Design.  To this end, I produce article PR for businesses that need to improve their profile and market their products and services on the Internet. I also ghostwrite 'copy' and undertake investigative articles for publications.
Expat Health Insurance
Cigna Global

With 86 million customer relationships in over 200 countries, Cigna Global has unrivalled experience in dealing with varied and unique medical situations and delivering high standards of service wherever you live in the world.
Moving Internationally?

Sirelo has a network of more than 500 international removal companies that can move your furniture and possessions to your new home. By filling in a form, you'll get up to 5 quotes from recommended movers. This service is free of charge and will help you select an international moving company that suits your needs and budget.