The Costa del Sol is best known to many as the original home of the foreign package holiday in the sun, and thousands of tourists still flock there annually to enjoy the long sandy beaches, bars, restaurants, attractions and nightlife of resorts in Torremolinos, Fuengirola and Benalmadena.
These resorts make up only a small part of a broad and diverse area situated at the southernmost edge of Spain, stretching from the unspoilt resort town of Nerja in the east and to the British outpost of Gibraltar in the west.
During the summer, when temperatures reach up to 104°F (40°C), it comes as no surprise that from some vantage points the Atlas Mountains of Africa can be seen, and windstorms whip across the region, depositing Saharan sand. Winters can be chilly, and between November and April there are often prolonged heavy rainstorms, but in coastal areas, temperatures do not fall low. 
Expats moving to the Costa del Sol will find that housing and rental prices are generally quite low, as is the cost of living, although it is creeping up steadily. Local produce such as fish, fruit and vegetables and olive oil are plentiful, meaning a healthy diet, and eating and drinking out, remain good value for money.
The striking exception, however, is in what has been dubbed the millionaires' playground of Marbella and Puerto Banus. Here one can rub shoulders with the rich and famous, visit designer shops and admire luxury yachts in the beautiful marinas. The glamour and decadence is reflected in the high cost of living, eating and drinking and accommodation; these are on average at least three times more expensive than the region's more down-to-earth neighbours.
Along the coast one doesn't have to travel far inland to find traditional, rustic Spain, with gorgeous little villages of whitewashed buildings adorned with flowers nestled amongst endless fields of olive, lemon and orange trees, and a way of life that hasn't changed for centuries. The area sits at the base of mountain ranges which boast extensive protected natural parks and reserves, which are rich in wildlife and have breathtaking scenery of coast, mountains, lakes and countryside. 
The capital of the region, Malaga, is a vibrant, cosmopolitan city that holds its head aloft alongside the other great Spanish cities. Like them, it reflects a fascinating history dating back to Picasso, the Moors, Romans and much more, illustrated through its richness of architecture, galleries and museums. Now a port of call for cruise ships, its marina has seen great improvements.
The Costa del Sol has continued to grow in strength as an expat location since the 1960s, and the population of Brits and Scandinavian foreign residents is now boosted by a growing influx of Russian and Chinese expats. This means that over the years the area has developed enhanced infrastructure, travel networks and communications. There is now a high-speed train service that links to Madrid, for example, in two and a half hours.
There is a good choice of Spanish state schools, many of which provide foreign students with extra tuition in Spanish and promote themselves as bilingual academies. There are also many international English-speaking private schools in the Costa del Sol.
There is similar provision of choice of world-class private and state-run medical facilities. While learning the language is preferable, in the main towns it is not essential. The main areas of employment for expats in the Costa del Sol include tourism, financial services, IT, health and beauty, and hospitality.
Not least because of the warm summers, the pace of life in the Costa del Sol is traditionally Mediterranean, with many shops and businesses not starting work until 10am, and still observing the siesta. Schools have a three-month break in the summer, and many businesses close for the month of August.
The local population is on the whole very welcoming to expats. Catholicism is still the dominant religion, and this is illustrated through the numerous religious celebrations of saints and other religious days. As well as watching the annual plethora of processions and parades, expats can join in the many fiestas, ferias, romerias and other celebrations. These are typified by the traditions of flamboyant and colourful costume, flamenco music and dance, flavour-packed gastronomy, and partying through the night. The celebrations involve the whole family, from babies to elderly great-grandparents, and many expats enjoy the general inclusiveness of all family generations that reflects the Spanish way of life. At the same time, in the main towns, expats will find all sorts of social and networking groups in their own language, which makes the transition abroad so much easier.
If the average 320 days of sunshine per year and location on the edge of the glistening Mediterranean is not enough of a pull, expats can truly find the best of both worlds in the Costa del Sol – modern facilities and infrastructure, but with unspoilt Spanish lifestyle and traditions never far away.
Are you an expat living in Costa del Sol?
Expat Arrivals is looking for locals to contribute to this guide, and answer forum questions from others planning their move to Costa del Sol. Please contact us if you'd like to contribute.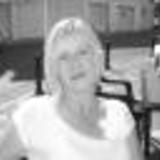 Penny Clewes
Our Expat Expert
Penny relocated to the Costa del Sol ten years ago. In the UK she worked in Public Relations for a business school and edited professional journals. She has edited an expat newspaper in Spain and continues to contribute to local media. She would like any expats with family members with special needs to get in touch. She lives in Malaga with her partner, two children, two dogs and three cats.
Expat Health Insurance
Cigna Global

With 86 million customer relationships in over 200 countries, Cigna Global has unrivalled experience in dealing with varied and unique medical situations and delivering high standards of service wherever you live in the world.
Moving Internationally?

Sirelo has a network of more than 500 international removal companies that can move your furniture and possessions to your new home. By filling in a form, you'll get up to 5 quotes from recommended movers. This service is free of charge and will help you select an international moving company that suits your needs and budget.