Expats worried about getting around in Madrid can safely shelve their concerns. The city is simply marvellous when it comes to moving about –  it is central and equipped with an excellent metro system.
Add Spain's famous high-speed train network to the mix, and expats have no excuse not to explore the wider region and the country as a whole. 
Furthermore, as the capital of Spain, Madrid is at the geographical and structural heart of the country and the international hub for all things Spanish.
---
Public transport in Madrid
Metro
Madrid's metro reaches from the city centre into the outskirts and is one of the largest of its kind in the world. Stations are well distributed around the city and surrounding areas. There's also a light rail system called the Cercanias, which works in conjunction with the underground metro but is a quicker option for getting around outside the city centre.
Train
There is a highly effective system of trains in Madrid that extends all the way to the country's extremities, but also to closer areas. These local trains are often quicker than the metro.  
When it comes to longer journeys, living in Madrid puts expat residents at the epicentre of domestic travel. One advantage of this is the AVE, Spain's high-speed train, which travels to and from several of the country's largest cities.
The trip isn't cheap, but the amount of time saved from not having to check bags or go through security lines makes it a sensible alternative to flying.
Bus
The bus network is a great alternative for getting to destinations the metro doesn't cover. Metro and bus tickets are interchangeable in the city centre and, similar to the train system, buses depart from Madrid's centre and head in all directions. While they might be the most economical method of travelling outside of Madrid, they aren't as comfortable or efficient as other options.
---
Taxis in Madrid
Taxis are a popular way to get around in Madrid. They are reasonably priced, but to avoid getting "taken for a ride" it is important for new arrivals to know where they are going and the best way to get there.
While most taxi drivers do their job with integrity, by law a taxi is only obliged to take the cheapest route if the passenger indicates which route that is. 
---
Cycling in Madrid
While Madrid may not be quite as bike-friendly as other European destinations, things are changing to make commuting more comfortable for cyclists. Parts of the historic centre have become mixed-traffic spaces where pedestrians and cyclists have priority over cars. There is also a growing network of cycle paths running along the river and through the city's parks.  
Despite some restrictions during rush hour, bikes are also allowed on public transport. 
In addition to BiciMAD, Madrid's electric bike-sharing service, there are lots of bike rental shops local throughout the city. 
---
Driving in Madrid
Driving in Spain can be harrowing as many local drivers don't follow the rules of the road and drive quite aggressively. There's also very limited parking and most expats living here find it far easier to get around on public transport.
When parking, people generally bump their way into parking spaces and care less for the condition of their car or others than one might be used to. Expect scrapes, scratches and dents – they are inevitable. Expats should also never leave anything of value visible in their car, or it may be broken into.
Are you an expat living in Madrid?
Expat Arrivals is looking for locals to contribute to this guide, and answer forum questions from others planning their move to Madrid. Please contact us if you'd like to contribute.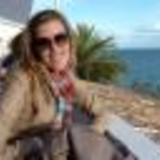 Erin Ridley
Our Expat Expert
After a chance meeting in Madrid, Erin moved from San Francisco to live in Spain with her Spanish future husband. During her three years there, she has travelled to just about every corner of the country and beyond. On her website, La Tortuga Viajera, she shares her journey through Spain and its top spots, best-kept secrets, culture and cuisine.
Expat Health Insurance
Cigna Global

With 86 million customer relationships in over 200 countries, Cigna Global has unrivalled experience in dealing with varied and unique medical situations and delivering high standards of service wherever you live in the world.
Moving Internationally?

Sirelo has a network of more than 500 international removal companies that can move your furniture and possessions to your new home. By filling in a form, you'll get up to 5 quotes from recommended movers. This service is free of charge and will help you select an international moving company that suits your needs and budget.