Finding high quality and well-priced accommodation in Madrid can be relatively difficult. Central Madrid has continued to attract investors and expats alike. After a dip thanks to the recession, prices are going up again and are on the same level or higher than before the crisis. Furthermore, there is a lack of refurbished, spacious and well-located accommodation, which means the consequent high demand and low supply leads to increased rental rates. 
---
Types of accommodation in Madrid
The type of accommodation in Madrid that is typically occupied by expats is an apartment with a small balcony. Usually, the more modern an apartment, the smaller the living space. Demand and thus the price tags for these newer entities do, however, remain high.
In general, apartments that are 10 years of age or older will be of lower quality than those of a similar age found in other capital cities in Western Europe.
The typical city centre apartment sits within a charming old building, sometimes lacks light, has small bedrooms and, if it is a rental, is furnished sparsely and cheaply. On the upside, city centre apartments are in close proximity to nearly everything, which eliminates the need for expats in Madrid to own a car.
Just outside of the city centre, apartments are cheaper, larger, modern, well-equipped, and usually include a garage. In the suburbs, houses become more common, and newly constructed blocks can even include a swimming pool and tennis courts. Both furnished and unfurnished housing options are available. There are plenty of furniture retailers where items can be purchased at reasonable prices which will save expats from shipping furniture to Spain.
As in most large metropolitan areas, there are some parts of the city that are more desirable than others. Naturally, these are the most expensive and tend to be centrally located, close to good schools and transport connections.
---
Finding accommodation in Madrid
Expats who already know the area in which they'd like to live, and who have already defined the criteria for their accommodation, can search for apartments online. It is also possible to check data, organise viewings, negotiate rental prices with the landlord, review the contract and manage other administrative and legal requirements via this medium.
If an expat neither has the time, nor the knowledge or the language skills to search for accommodation in Madrid, a real estate professional will be their best resource. A Spanish estate agent's level of English may not be the best, but they will look for apartments within their portfolio that comply with an expat's criteria. It's important to bear in mind that agent's fees in Madrid can mount up and can reach the equivalent of 1 month's rent plus VAT.
---
Renting accommodation in Madrid
The rental market in Madrid is under-developed compared to other Western European capital cities, which means that it can be challenging for expats to find a quality apartment.
The average furnished apartment in Madrid is often of poorer quality than many expats may be used to, while most landlords expect their tenants to maintain the property themselves.
The good news is that the tenant selection process is not excessively demanding. Landlords choose their tenants on a first come, first serve basis; the only requirement being that the tenant shows proof of income, and can pay a security deposit amounting to between one and six months' rent.
Sharing apartments, on the other hand, is slowly becoming the default option for students and young professionals who want to live in the city centre, but who cannot afford to pay rent on their own.
Negotiating a lease in Madrid
In general, the mandatory initial period is one year, the security deposit is the equivalent of one month of rent (two months if furnished) and payments are due at the start of each month.
Expat tenants are often asked to give proof of income (job contract and last three pay slips) and, in rare cases, references from their previous landlord. Providing this information to landlords can help an expat to show they are serious about renting a property and can help to differentiate them from other potential tenants. 
Are you an expat living in Madrid?
Expat Arrivals is looking for locals to contribute to this guide, and answer forum questions from others planning their move to Madrid. Please contact us if you'd like to contribute.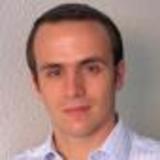 Pierre Waters
Our Expat Expert
Pierre made the move to Madrid with little knowledge of Spanish and work experience,  and within six months became fluent and landed a top management consulting job. He is now on a mission to enable all kinds of people moving to Madrid to get the personal relocation support they need, via his Moving2Madrid blog and his real estate and relocation company by expats for expats FlatAway Madrid.
 If you have questions, do not hesitate to drop him an email or a Tweet!
Expat Health Insurance
Cigna Global

With 86 million customer relationships in over 200 countries, Cigna Global has unrivalled experience in dealing with varied and unique medical situations and delivering high standards of service wherever you live in the world.
Moving Internationally?

Sirelo has a network of more than 500 international removal companies that can move your furniture and possessions to your new home. By filling in a form, you'll get up to 5 quotes from recommended movers. This service is free of charge and will help you select an international moving company that suits your needs and budget.