A modern city built on ancient foundations, there is plenty for expats to see and do in Athens. Expats can discover the city's history in its museums and monuments, but they can also experience it in their daily interactions. Becoming immersed in the various attractions in Athens is a great way for expats to get to grips with their surroundings and make themselves feel at home. 
---
Recommended attractions in Athens
Acropolis of Athens
Set higher than the rest of the city, the Acropolis is the heart of Athens. The perfectly sculpted ancient marble buildings and stunning views of the city provide a memorable experience. The most famous monument is the Parthenon which is a testament to craftsmanship during the height of the Ancient Greece's power.
Acropolis Museum
The Acropolis Museum was built in the shadow of the Acropolis itself and is a landmark in its own right. The museum's layout leads visitors along its walkways to discover ancient relics from the surrounding archaeological sites and provides panoramic views of the city. Thousands of fascinating artefacts are on display.
The National Archaeological Museum of Athens
The National Archaeological Museum is the largest of its kind in Greece and remains one of the world's most prominent Ancient Greek museums. With a rich collection of historical art dating back to the Prehistoric era, this museum is a must-see.
Temple of Olympian Zeus
Construction first began on this remarkable ancient site in the 6th century BC. More than 600 years later, the 104-column temple was completed. During the Roman period, the temple was the largest in all of Greece. Though the temple later fell into disuse, it is still possible to visit the site of the ruin, where 16 beautiful Corinthian columns remain standing.
Temple of Poseidon at Sounion
The Temple of Poseidon at Sounion was an important place of worship in Ancient Greece and is now a popular day-trip destination. Set on a cliff, this temple dedicated to the god of the sea provides suitably breathtaking views of the ocean below.
Are you an expat living in Athens?
Expat Arrivals is looking for locals to contribute to this guide, and answer forum questions from others planning their move to Athens. Please contact us if you'd like to contribute.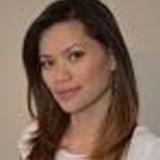 Marissa Tejada
Native New Yorker Marissa Tejada is an author, travel writer and journalist based in Athens, Greece. Living the expat life in Europe inspired her to write her first novel Chasing Athens which was published in 2014. She also blogs for her own travel photography blog my Greece, my travels. When she's not working on her next book, she loves learning languages, sipping mochaccinos and exploring new places. Connect with her on all sorts of social media via her website www.chasingathens.com.
Expat Health Insurance
Cigna Global

With 86 million customer relationships in over 200 countries, Cigna Global has unrivalled experience in dealing with varied and unique medical situations and delivering high standards of service wherever you live in the world.
Moving Internationally?

Sirelo has a network of more than 500 international removal companies that can move your furniture and possessions to your new home. By filling in a form, you'll get up to 5 quotes from recommended movers. This service is free of charge and will help you select an international moving company that suits your needs and budget.