Expats certainly won't have to worry about a shortage of quality education in Budapest. Hungarians value education very highly, sometimes even placing excessive stress on parents and children. Both local and international schools in Budapest therefore provide a high standard of education.
---
Public schools in Budapest  
Public schools in Budapest are funded by the government and can be attended at no cost, although parents will need to pay for books, stationery and other equipment.

If space permits, local schools will allow expats to enrol, but this can be a very difficult environment for a non-Hungarian speaking child. However, if the move to Hungary is permanent, expats may find public schools an ideal way for their children to immerse themselves in the notoriously difficult Hungarian language as early as possible.
---
Bilingual schools in Budapest
There are many schools in Budapest that offer bilingual education.

Public schools offering bilingual programs include the Chinese-Hungarian School, Lemhenyi Dezso English-Hungarian Bilingual Primary School, and the Serbian Kindergarten, Primary School, High School and Students' Home.

Many international schools also offer bilingual teaching. The SEK Budapest International School, for example, is run privately. Although rather pricey to attend, it has the unique distinction of being an officially trilingual school where students are taught in Spanish, English and Hungarian.
---
Religious schools in Budapest
Budapest has public as well as private religious schools. Public religious schools in Hungary tend to be better equipped than public schools, and they usually have more comprehensive facilities. This is because public religious schools are funded by both the government and the church. As a result, these schools can fill up quickly so parents should apply early to avoid disappointment.

Private religious schools include international schools such as Greater Grace Christian Academy and the International Christian School of Budapest. Like other international schools, fees at these schools can be painfully high. However, parents that want their children to be taught in a religious environment but aren't willing to send them to a non-English school might find this to be worth the extra cost.
---
International schools in Budapest
Most expats in Budapest choose international schools for continuity of syllabus and language, as well as for cultural diversity and ease of making friends.

There are often waiting lists for international schools in Budapest, so expats are advised to contact schools as soon as possible to apply for a place and find out if there are entrance or assessment exams. Some schools may ask for reference letters from previous schools, as well as past grade reports. Children may also be requested to come in for an interview.
Expat parents relocating for work purposes should try to negotiate an education allowance as part of their relocation package to help bear the high fees of international schools.
Are you an expat living in Budapest?
Expat Arrivals is looking for locals to contribute to this guide, and answer forum questions from others planning their move to Budapest. Please contact us if you'd like to contribute.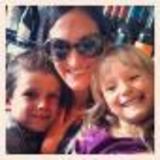 Debbie Votin
Our Expat Expert
I am a mother of two and a very happy and lucky wife. I work mostly in IT around System Analysis and Business analysis re-engineering of processes being my favourite. I also have an interest in building and renovating but mostly I love travelling and am currently travelling with my young family before they need to settle into serious school.
Expat Health Insurance
Cigna Global

With 86 million customer relationships in over 200 countries, Cigna Global has unrivalled experience in dealing with varied and unique medical situations and delivering high standards of service wherever you live in the world.
Moving Internationally?

Sirelo has a network of more than 500 international removal companies that can move your furniture and possessions to your new home. By filling in a form, you'll get up to 5 quotes from recommended movers. This service is free of charge and will help you select an international moving company that suits your needs and budget.