With patience, research and professional assistance, finding accommodation in Bucharest can be straightforward. In the right areas, expats will find neighbourhoods with cobbled streets, vibrant markets selling locally grown vegetables, parks with flowering linden trees and outdoor terrace cafés.
---
Types of accommodation in Bucharest 
Expats have many options when it comes to housing in Bucharest. The city is divided into six districts, stretching from the city centre to the suburbs. Apartments are most common in the city centre. Larger villas are available in some of the other neighbourhoods in Bucharest.
Foreigners can search for furnished and unfurnished houses or apartments, with parking places, building security and other facilities. Expats should note, however, that a 'three-roomed apartment' in an advertisement means that there are three rooms in total and not three bedrooms.
Refurbished old townhouses and apartments offer the luxury of living in a beautiful central area with coffee shops, parks, museums and art galleries. Some complain that Bucharest still has an unpleasant appearance due to the Soviet-era apartment blocks mostly found in the city's east and west sides. But unique architecture can be found in central and northern Bucharest, including art deco, art nouveau, Brâncovenesc (local design) and classic French styles.
Expats will have no trouble finding housing that suits their budget. Housing outside the Bucharest city centre tends to be cheaper. However, prices vary depending on size and proximity to public transport and shopping malls. 
Buying or renting accommodation in Bucharest is expensive compared to other Romanian cities. On the other hand, accommodation in Bucharest is also often cited as being relatively cheap by European standards. 
Flatsharing may be an option for students and young professionals who want to live in the city centre but who cannot afford to rent in Bucharest on their own.
---
Finding accommodation in Bucharest
Although supply is high and there are options for every budget, it's advisable to use real estate agents when looking for accommodation in Bucharest. An estate agent's good level of English, French and sometimes Italian, Spanish or German, combined with their market knowledge, can assist expats in finding the right property. Agent fees may be charged as a percentage of the buying price when purchasing, or the equivalent of one month's rent if signing a lease.
Foreigners familiar with the areas in Bucharest who have already decided on where and in which type of housing they would like to live can search online for the options available. They can then establish when viewings are available and negotiate rental prices with the landlord or real estate agent. 
---
Renting property in Bucharest
Refurbished small apartments in Bucharest cost less than larger new apartments. Expats should consider renting in a newly developed residential complex due to the good value for money and modern utilities. These also offer more space, but aren't usually close to the city, which could be an issue in rush hour or during cold winters.
Relocation agencies can help make the transition to Bucharest less stressful by assisting with things like negotiating lease agreements, connecting utilities, applying for residence permits, applying to schools, taxes and insurance. Unless an expat's company is dealing with their relocation or they have a solid knowledge of Romanian language and laws, getting a quote from one of these agencies may be worthwhile.
Leases
The usual lease period is 12 months. However, shorter leases can usually be negotiated. Rent is paid monthly.
Furnished or unfurnished
Bucharest has a mix of furnished and unfurnished options when it comes to accommodation. Furnished accommodation is normally more expensive than unfurnished.
Deposits
In order to secure a lease, expats typically pay a deposit equivalent to up to three months' rent. The deposit must be held at the landlord's bank. At the end of the contract, the landlord may deduct expenses from the deposit for repairs to the property and for unpaid bills.
Utilities
Utilities aren't typically included in the monthly rent. It's therefore an extra expense expats will need to budget for monthly. Utility fees can vary greatly between summer and winter months.
Are you an expat living in Bucharest?
Expat Arrivals is looking for locals to contribute to this guide, and answer forum questions from others planning their move to Bucharest. Please contact us if you'd like to contribute.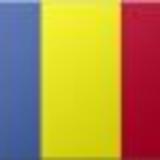 Andreea Grigore
Our Expat Expert
I was born and raised in Bucharest, Romania. I am passionate about traveling and discovering new cultures. I have been myself an expat and I know that it can be a challenge to relocate in a different country but I've tried to obtain as much as possible from my experience. Therefore, I welcome all that are willing to discover my country and I hope that they can also give Romanians the opportunity to find new things about their country of origin.
Expat Health Insurance
Cigna Global

With 86 million customer relationships in over 200 countries, Cigna Global has unrivalled experience in dealing with varied and unique medical situations and delivering high standards of service wherever you live in the world.
Moving Internationally?

Sirelo has a network of more than 500 international removal companies that can move your furniture and possessions to your new home. By filling in a form, you'll get up to 5 quotes from recommended movers. This service is free of charge and will help you select an international moving company that suits your needs and budget.