When it comes to deciding which of the areas and suburbs in Bucharest best suit their needs, expats must consider which factors are most important to them.
Expats living in the city centre have a greater access to Romanian culture and modern life. However, living in the inner city tends to be more expensive and the demand for housing is generally higher. Conversely, expats who appreciate quiet neighbourhoods often find themselves in Bucharest's northern suburbs.
Expats who want to be able to travel freely between home and the office while being able to access other sites of interest should consider areas that are well-connected to the metro network. Public transport in Bucharest is efficient and well-developed giving expats various options.
---
Family-friendly areas in Bucharest

Expats in search of leafy suburban living can choose from the beautiful neighbourhoods around the Herăstrău, Kiseleff or Floreasca Parks in northern Bucharest. This includes areas such as Dorobanți, Primăverii and Domenii. These areas are popular with expats for their proximity to the city's international schools and are well-connected to the city centre.
 
Kiseleff and Dorobanți are among the city's older and more exclusive neighbourhoods. Most of the city's international embassies are found here. Expats who can afford it will find plenty of charming and stylish old villas with gardens. 
---
Areas for young and single expats in Bucharest

Bucharest's downtown neighbourhoods offer all the benefits of restaurants, galleries, theatres and the energetic atmosphere that comes from living in the middle of the city. As such, the central area is the perfect choice for couples with small or no children as well as singles who would like to mix with locals and discover Romanian culture.
Although the prices are often some of the most expensive in Bucharest, many expats rent in Old Town Lipscani, which is at the centre of Bucharest. 
Other popular areas just north of the centre include the Foișorul de Foc, Icoanei and the Piața Romană, all of which are near to a number of international schools.
---
Further reading
►For more on securing housing, see Accommodation in Bucharest
►For info on navigating the city's neighbourhoods see Getting Around in Bucharest
Photo credits: Bucharest, Romania by Catalin Apostol; Bucharest by Marius Spita. All sourced from Unsplash.
Are you an expat living in Bucharest?
Expat Arrivals is looking for locals to contribute to this guide, and answer forum questions from others planning their move to Bucharest. Please contact us if you'd like to contribute.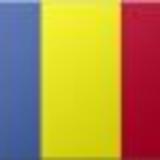 Andreea Grigore
Our Expat Expert
I was born and raised in Bucharest, Romania. I am passionate about traveling and discovering new cultures. I have been myself an expat and I know that it can be a challenge to relocate in a different country but I've tried to obtain as much as possible from my experience. Therefore, I welcome all that are willing to discover my country and I hope that they can also give Romanians the opportunity to find new things about their country of origin.
Expat Health Insurance
Cigna Global

With 86 million customer relationships in over 200 countries, Cigna Global has unrivalled experience in dealing with varied and unique medical situations and delivering high standards of service wherever you live in the world.
Moving Internationally?

Sirelo has a network of more than 500 international removal companies that can move your furniture and possessions to your new home. By filling in a form, you'll get up to 5 quotes from recommended movers. This service is free of charge and will help you select an international moving company that suits your needs and budget.