With an extensive public transport system, getting around Bucharest is easy. 
The centre of town is small enough to travel around by foot – but watch out for potholes, broken paving and cars squeezed into wherever they can find a space. For longer trips, a combination of the metro, tram, bus and trolleybus ensure that most of Bucharest is easily reachable. Otherwise, taxis, which are relatively inexpensive, are also widely available.
---
Public transport in Bucharest
Metro
Bucharest's metro system is clean and affordable. Construction on new lines started in 2011 but is only expected to be finished around 2020. However, if someone needs to get somewhere close to a metro stop, it is the quickest and easiest system to use. Tickets can be purchased at metro stations, with different multiple-journey options available.
Buses, trolleybuses and trams
There are many bus and tram stops throughout the city, making it easier to get around in Bucharest. Buses, trolleybuses and trams are all run by RATB, the local public transport operator, and use the same ticketing system.

Tickets can be bought at booths around town, which are generally found near to bus stops. Most ticket issuers do not speak English, however. The word for ticket in Romanian is "bilet". It might be easier to purchase tickets on the RATB website. Being caught travelling without a ticket will result in a hefty fine.
The quality of vehicles varies. However, if a commute is crowded, expats should take care of their personal belongings. Bucharest is generally safe, but pickpockets are known to operate on public transport. 
---
Taxis in Bucharest
Taxi services in Bucharest vary, as do their driving standards. They can be a very quick way of getting around, but this depends on traffic. A taxi is a good option once the daily bus service has stopped. When using one, always check the price on the side of the vehicle. Once in, check that the meter is showing the same rate and ensure the driver has switched it on. Expats unsure of how to pronounce their destination should have it written down on a piece of paper.
Some rideshare and taxi-service apps operate in Bucharest, but increasing pressure from local politicians and the traditional taxi industry aims to ban their usage. Local apps include Clever Taxi, while Uber and Taxify also operate in the country. 
---
Driving in Bucharest
Driving in Bucharest is not recommend unless an expat wants to travel around Romania for sightseeing. A car is also useful when travelling to northeastern Bucharest, where public transport is almost non-existent and getting back to the centre by taxi can be difficult. 
Bucharest's road infrastructure wasn't designed to cater for the number of cars operating in the city. While it may be quicker to get somewhere by driving, finding parking in Bucharest can be challenging and drivers often park where they like with little intervention by the police.
Are you an expat living in Bucharest?
Expat Arrivals is looking for locals to contribute to this guide, and answer forum questions from others planning their move to Bucharest. Please contact us if you'd like to contribute.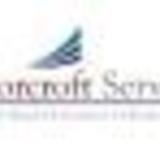 Dean_Edgar
Our Expat Expert
Moorcroft was set up in 2006 after I recognised the need to offer complete investment and relocation services, having spent a year fighting against the bureaucracy that exists in Romania. Now Moorcroft offers a complete turnkey solution to moving and living in Romania. Whether its professional partners or through Moorcroft itself. Car registration, company setup, real estate are amongst the areas we are involved in. More details on our website.
Expat Health Insurance
Cigna Global

With 86 million customer relationships in over 200 countries, Cigna Global has unrivalled experience in dealing with varied and unique medical situations and delivering high standards of service wherever you live in the world.
Moving Internationally?

Sirelo has a network of more than 500 international removal companies that can move your furniture and possessions to your new home. By filling in a form, you'll get up to 5 quotes from recommended movers. This service is free of charge and will help you select an international moving company that suits your needs and budget.