The best places to live in Calgary
Calgary has undergone considerable sprawl, and expats will find that housing is low-density and generally consists of separate, detached dwellings rather than the high-rise apartment blocks found in most cities. Living in a neighbourhood close to the centre tends to be more expensive than living in the suburbs. That said, expats who opt to live in the suburbs away from downtown Calgary will find the properties are more modern and spacious.
There's something for everyone in Calgary. Expats with children tend to pick family-friendly neighbourhoods where the kids can walk to school and partake in extra-curricular activities, while single professionals and younger couples who prefer an urban lifestyle usually live close to the downtown core of Calgary.
Generally, the more popular neighbourhoods of Calgary tend to be in the northwest and southwest areas because of the attractive mountain views and proximity to the Rockies. Naturally, rent and property prices are higher in these areas.
Below are some of the most popular areas and suburbs in Calgary.
---
Suburban life in Calgary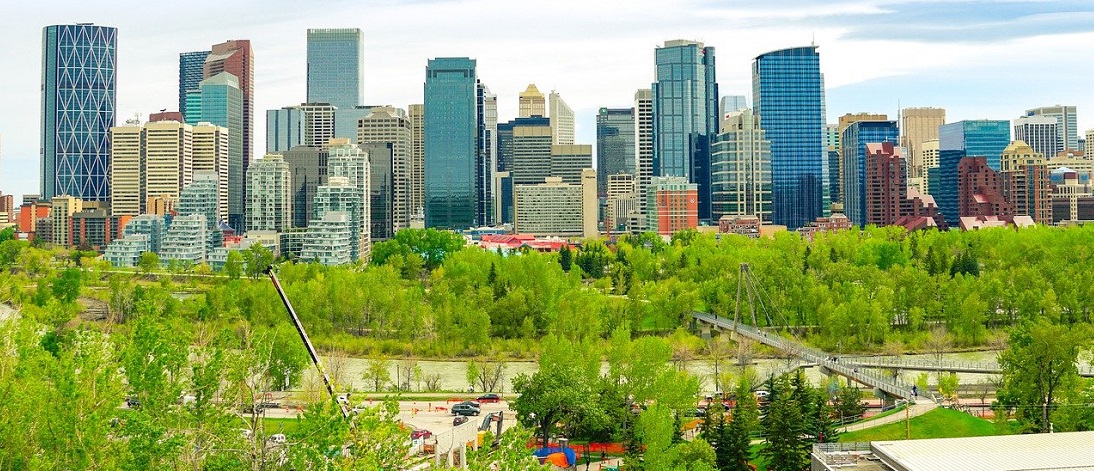 Arbour Lake
Arbour Lake residents have the best of both worlds thanks to the relaxed lifestyle associated with lakeside living combined with the area's excellent amenities, including all manner of shops, quaint cafes and lovely eateries. 
Haysboro
Owing to the easy commute to the city centre and Hayboro's various attractions, the area is popular among families, especially those looking to purchase property and settle in Calgary long term. Other drawcards include Hayboro's access to several Calgary landmarks, such as Heritage Park, Glenmore Reservoir and the Southcenter Mall, as well as its strong community spirit and regular community events.
Fairview
This is a family-friendly neighbourhood in Calgary that is perfect for busy people who want easy access to all the city's main attractions. Shopping hotspots lie within blocks of Fairview and the commute to the city centre is fairly reasonable. The properties are large, there is easy access to a number of good public schools and the area is extremely safe, which makes it an attractive location for expats with children.
Cougar Ridge
Cougar Ridge is a family-friendly area of Calgary located just above Canada Olympic Park. It is a relatively new community, and one of the main factors drawing people to the neighbourhood is the spectacular views of the Rockies and the Calgary city skyline. Getting into downtown Calgary is easy, thanks to the excellent public transport networks servicing the area.
---
City living in Calgary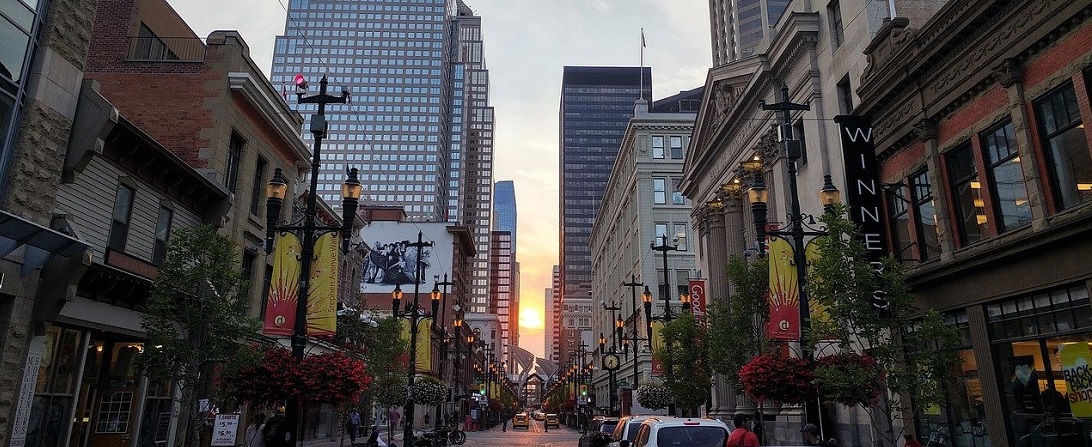 Hillhurst
This is a popular inner-city neighbourhood in northwest Calgary with breathtaking views of the Bow River. Residents enjoy being just a few minutes from the downtown core and its amenities. Housing mostly consists of restored heritage homes, low-rise condos and modern townhouses. Expats living in Hillhurst will have access to many restaurants, coffee shops and excellent schools. 
Walden
Just a few years old, Walden is a neighbourhood close to downtown Calgary. Residents enjoy the exceptional facilities in the area, including shopping centres, restaurants and bars within short walking distance. 
Capitol Hill
Residents of Capitol Hill get to strike the perfect balance with a host of amenities and services on their doorstep and easy access to Calgary's great outdoors. The area boasts multiple good schools and excellent transport links, making it perfect for families.
---
Further reading
►Moving to Calgary with kids? Find out more about schooling options on the Education and Schools in Calgary page
Expat Interviews

"Where an expat wants to live will depend a lot on their lifestyle and family situation. Young expats who don't have kids should consider living closer to downtown where there are great restaurants and entertainment options. It's also close to the Bow River, which has great walking paths and parks for picnics. Those with families will likely head to the suburbs, of which there are many to choose from. Great family areas include Tuscany and Scenic Acres in the north west, and Signal Hill, Sundance, Somerset, Bridlewood and Silverado in the south."

Read more about Catherine's experiences of living in Calgary.
Image credits: Downtown Calgary – Pixabay; Calgary suburbs view of the city – Pixabay
Are you an expat living in Calgary?
Expat Arrivals is looking for locals to contribute to this guide, and answer forum questions from others planning their move to Calgary. Please contact us if you'd like to contribute.
Expat Health Insurance
Cigna Global Health Insurance - 10% off any plans bought in November and December 2023

With Cigna, you won't have to rely on foreign public health care systems, which may not meet your needs. Cigna allows you to speak to a doctor on demand, for consultations or instant advice, wherever you are in the world. They also offer full cancer care across all levels of cover, and settle the cost of treatments directly with the provider. Cigna is currently offering a 10% discount for seniors (over 60) on their Silver package.
Moving Internationally?
International Movers. Get Quotes. Compare Prices.

Sirelo has a network of more than 500 international removal companies that can move your furniture and possessions to your new home. By filling in a form, you'll get up to 5 quotes from recommended movers. This service is free of charge and will help you select an international moving company that suits your needs and budget.

Get your free no-obligation quotes from select removal companies now!