Mallorca offers many benefits to those who decide to relocate. This scenic island is around two hours' flying time from the UK and other northern European destinations; it has the UNESCO World Heritage Site Tramuntana mountain range, 262 beaches, and a Mediterranean climate. It's also very cosmopolitan. In the southwest municipality of Calvià, foreigners of around 100 nationalities make up some 40 percent of the population. Island-wide, foreign residents total just over 20 percent of the population. For expats open to the possibility, living on Mallorca can broaden their social and cultural horizons.
Increasingly, young couples and families are moving to Mallorca for a better quality of life, and a different upbringing for their children. The lifestyle in Mallorca is more relaxed and healthier than in northern European countries: Mallorcans generally work to live, rather than live to work, and everything seems to revolve around the family. The Mediterranean climate also makes it possible to spend more time outdoors. 
There are plenty of opportunities to make new friends through various clubs, networking groups, the English Speaking Residents' Association (ESRA), and international organisations such as the Lions, Rotary Club and Toastmasters – all represented on the island.
---
Shopping on Mallorca
For serious shopping – fashion and accessories, in particular – Palma is a solid contender. The heart of the city has everything from small traditional family-run shops to two branches of the Spanish department store El Corte Inglés. As well as small independent boutiques, there are designer stores - including Louis Vuitton, Hugo Boss, Cartier, Loewe and Carolina Herrera. The best-known shopping streets are Borne and Jaime III.
There are several large trading estates around Palma and, in Santa Ponsa, Polígono Son Bugadellas has a number of retail units selling quality home and garden products. For DIY requirements, there are two branches of Leroy Merlin in the Palma area, and the recently opened Brico Depôt – under the same ownership as B&Q in the UK. Furniture is manufactured widely in Mallorca's second city, Manacor. Swedish giant Ikea also has a large store on the outskirts of Palma.
In towns and villages, expats can enjoy old-fashioned personal service from traditional local bakers, butchers, fishmongers and greengrocers – surviving, so far, despite the increasing number of supermarkets. The Eroski, Mercadona, and LIDL chains are widely represented. Palma has out-of-town Alcampo and Carrefour supermarkets on its main site near the airport. In both the north and southwest of Mallorca, there are independent mini-marts selling British brands of foods, toiletries and household products – although many of these items are also now available in local supermarket chains.
Festival Park, near Marratxí, is an outlet shopping centre, with eateries, multiplex cinema and other leisure amenities, but it doesn't offer the discounted high-end brands found at some better-known European outlet centres.
Every town and village has a fresh produce market at least once a week, and many of these also sell other goods. 
The inland village of Consell has a large Sunday morning flea/collectors' market, where one can find pretty much everything under the sun – from books, to unwanted antiques and curios.
Outside the resorts, many shops maintain the Spanish tradition of closing for a few hours at lunchtime, although the number staying open all day in Palma de Mallorca is gradually increasing. The majority of shops close from Saturday lunchtime until Monday morning.
---
Restaurants on Mallorca
There are around 2,500 restaurants on Mallorca, so expats are sure to find several to suit their taste and budget. Numerous restaurants cater mainly for holidaymakers, and close for a few months in the winter. Generally, one can find better quality and value if seeking out the places where locals or resident foreigners eat.
Lunch is the most important meal of the day and many restaurants offer a menú del día – a three-course set lunch (often with a choice of dishes for each course) at a very reasonable price. Even in Palma it's possible to eat a decent three-course lunch.
Mallorcans are keen on out-of-town roadside establishments – usually very large, brightly lit, noisy, and with enormous car parks – serving traditional country fare such as roast suckling pig, frito mallorquin (a fry-up of vegetables and meat or fish), and sopas mallorquinas (a soup dish containing thin slices of rustic bread). 
At the other end of the scale, there are five restaurants around the island – Es Fum, Es Molí d'en Bou, Es Racó d'es Teix, Jardín, and Zaranda – serving Michelin-starred cuisine for special occasion dining.
No dining experience on Mallorca is complete without one of the island's many excellent wines. There are some 60 bodegas, producing around 300 different wines.
Tipping isn't generally expected, but is appreciated. Ten percent would be generous. 
---
Nightlife on Mallorca
It's not necessary to be a holidaymaker to enjoy Mallorca's renowned nightlife – the best of which is centred in Palma de Mallorca and, particularly, along the Paseo Marítimo. The city has numerous bars, pubs and clubs to satisfy every taste.
One can dance until 6am at Tito's – an institution for more than 50 years, and in its heyday, a magnet for Hollywood A-listers such as Frank Sinatra, Kirk Douglas and Grace Kelly. It's worth a visit to ride the glass lift to the top for views of the harbour full of glitzy boats. For a flutter, head for the smart Casino de Mallorca, in Palma's Porto Pi Centre; it has a restaurant, café and cocktail bar, and is open daily until 5am.
Expats can party hard in the resorts of Magaluf (alongside British holidaymakers), and Can Pastilla and Arenal – two places with nightlife geared to German tastes. Magaluf is also the home of Mallorca Rocks (both hotel and music venue) – where British bands, singers and DJs perform live in the summer – and the renowned BCM nightclub.
---
Sports on Mallorca
Given the island's almost year-round favourable climate, expats could be tempted to take up a new sport or outdoor activity – and there is plenty of choice on Mallorca. 
For golfers, there are no fewer than 23 courses on the island, and it's easy to find an instructor if looking to improve one's game. Many towns and large villages have good municipal general sports facilities, and there are numerous private gyms offering membership, for those who prefer exercising indoors. Tennis clubs abound – Mallorca being the birthplace of Carlos Moyá and Rafael Nadal – and the related sport of paddle is also widely played.
For an adrenalin rush, there is mountaineering, hang-gliding or kitesurfing. Many beach resorts offer opportunities to learn or practise water sports, such as sailing, canoeing, kayaking, water skiing, scuba diving and snorkelling.
Thousands of cycling enthusiasts take advantage of Mallorca's varied terrain and relatively light traffic. Professional teams from all over Europe use Mallorca as a training ground. The island has an extensive network of cycle routes. The Palma Arena velodrome hosts indoor cycling events, and is also used as a venue for concerts and exhibitions.
If one is more of a spectator than a participant, one can support La Liga football team, Real Mallorca, at the ONO Stadium in Palma.
Trotting is horse racing Mallorca-style: the horse pulls a two-wheeled 'chariot' known as a sulky, on which the jockey sits, and must race at no more than a trot. The short but exciting races are held year-round at Palma and Manacor hippodromes.
The MCC – Mallorca Cricket Club – plays visiting teams (usually from the UK) on its own ground in Magaluf, and always welcomes new players and spectators.
Are you an expat living in Mallorca?
Expat Arrivals is looking for locals to contribute to this guide, and answer forum questions from others planning their move to Mallorca. Please contact us if you'd like to contribute.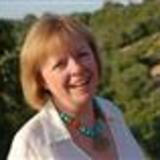 Jan Edwards
Our Expat Expert
Jan worked as a BBC local radio presenter/journalist before moving to rural Mallorca in 2004, to turn a holiday home – purchased in 2002 – into a permanent home. She has since worked as a freelance journalist, writing mainly Mallorca-related articles, initially for several island-based publications. Since January 2008 Jan has written regularly for abcMallorca magazine, and been its freelance assistant editor since December 2010. Other publications carrying Jan's articles have included The Telegraph (international edition), Living Spain, Food & Wine, Writers' Forum, and several websites.
 
Jan's radio work continues in a small way: she presents (from home) a weekly 'What's on in Mallorca' feature on Talk Radio Europe, based on the Spanish peninsula. Check out her blog
Living in Rural Mallorca
.
Expat Health Insurance
Cigna Global

With 86 million customer relationships in over 200 countries, Cigna Global has unrivalled experience in dealing with varied and unique medical situations and delivering high standards of service wherever you live in the world.
Moving Internationally?

Sirelo has a network of more than 500 international removal companies that can move your furniture and possessions to your new home. By filling in a form, you'll get up to 5 quotes from recommended movers. This service is free of charge and will help you select an international moving company that suits your needs and budget.