Thanks to the island's almost year-round favourable climate, expats could be tempted to take up a new sport or outdoor activity – and there is plenty of choice on Mallorca. 
This scenic island is home to over 260 beaches as well as the Tramuntana mountain range, a designated UNESCO World Heritage Site. Expats could easily find themselves hiking in the morning, then relaxing on a sandy beach in the afternoon.
---
Sports and outdoor activities in Mallorca
Cricket
The MCC – Mallorca Cricket Club – plays visiting teams (often from the UK) on its own ground in Magaluf, and always welcomes new players and spectators.
Cycling
Cycling enthusiasts can take advantage of Mallorca's varied terrain and relatively light traffic. Professional teams from all over Europe use Mallorca as a training ground. The island has an extensive network of cycle routes, making getting around by bike easy. The Palma Arena velodrome hosts indoor cycling events and is also used as a venue for concerts and exhibitions.
Football
Although Mallorca is an island, it is not isolated from the country's love of football. Keen players can find themselves kicking around a football in friendly local clubs, while spectators can support the island's football team, Real Mallorca.
Golf
For golfers, there are over 20 courses on the island, and it's easy to find an instructor if looking to improve one's game.
Gyms and sports facilities
Many towns and large villages have good municipal general sports facilities, and there are numerous private gyms offering membership, for those who prefer exercising indoors.
Tennis
Tennis clubs abound – Mallorca being the birthplace of Carlos Moyá and Rafael Nadal – and the related sport of paddle is also widely played.
Trotting
Trotting is horse racing Mallorca-style: the horse pulls a two-wheeled 'chariot' known as a sulky, on which the jockey sits, and must race at no more than a trot. The short but exciting races are held annually at Palma and Manacor hippodromes.
Water and extreme sports
For an adrenalin rush, there is mountaineering, hang gliding or kitesurfing. Many beach resorts offer opportunities to learn or practise water sports, such as sailing, canoeing, kayaking, water skiing, scuba diving and snorkelling.
Are you an expat living in Mallorca?
Expat Arrivals is looking for locals to contribute to this guide, and answer forum questions from others planning their move to Mallorca. Please contact us if you'd like to contribute.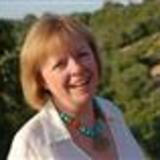 Jan Edwards
Our Expat Expert
Jan worked as a BBC local radio presenter/journalist before moving to rural Mallorca in 2004, to turn a holiday home – purchased in 2002 – into a permanent home. She has since worked as a freelance journalist, writing mainly Mallorca-related articles, initially for several island-based publications. Since January 2008 Jan has written regularly for abcMallorca magazine, and been its freelance assistant editor since December 2010. Other publications carrying Jan's articles have included The Telegraph (international edition), Living Spain, Food & Wine, Writers' Forum, and several websites.
 
Jan's radio work continues in a small way: she presents (from home) a weekly 'What's on in Mallorca' feature on Talk Radio Europe, based on the Spanish peninsula. Check out her blog
Living in Rural Mallorca
.
Expat Health Insurance
Cigna Global

With 86 million customer relationships in over 200 countries, Cigna Global has unrivalled experience in dealing with varied and unique medical situations and delivering high standards of service wherever you live in the world.
GeoBlue

GeoBlue is one of the best international health insurance plans for US expats abroad or internationals residing in the USA. The GeoBlue Xplorer plan includes worldwide coverage and great customer service with access to a premium international network of hospitals and doctors including the Blue Cross Blue Shield network in the USA.
Moving Companies
Moving Internationally?

Sirelo has a network of more than 500 international removal companies that can move your furniture and possessions to your new home. By filling in a form, you'll get up to 5 quotes from recommended movers. This service is free of charge and will help you select an international moving company that suits your needs and budget.