Expats will find it relatively easy to both buy and rent accommodation in Argentina. The country's economic instability has translated into competitive property prices across the board. There is a wide range of options to choose from. Expats should have little difficulty finding a place to suit their budget and tastes.
---
Types of accommodation in Argentina
There is an incredibly wide range of accommodation available in Argentina. Gated communities are becoming increasingly popular among wealthier Argentinians and corporate expat employees. Properties in Argentina range from comfortable family villas in hilly La Cumbre, to Swiss-style chalets in Bariloche, and even a rustic home on a 40-acre vineyards in Mendoza. 
---
Renting accommodation in Argentina
Renting accommodation in Argentina is not difficult anywhere in the country. It can be done on either a long-term or short-term basis.
Expats will most likely need a guarantor who owns property in Argentina and can take financial responsibility for any damage incurred by the tenant. Expats who don't know of a feasible candidate need not worry. There are many apartment brokers in Argentina who cater exclusively to foreigners looking to rent.
Some landlords in Argentina will accept large deposits in lieu of collateral or a guarantor. In some cases, foreigners will pay a premium on top of the price that locals would pay in the same situation.
---
Buying property in Argentina
Foreigners have the right to purchase both property and land in Argentina. Expats should note that the finer details can differ from province to province. In Patagonia, for example, there are restrictions on foreigners buying real estate. This applies particularly on property located close to the Chilean border.
It is not necessary in most areas to have a residence visa in order to purchase land or property. However, expats wishing to move permanently to Argentina with household effects will need to pay a Customs Bond and a yearly 'guarantee' on the goods until they have a permanent residence visa.
Before purchasing a property, one needs to obtain a Clave de Identificación (tax ID). It is also advisable that non-residents appoint an Argentinian representative to pay the property tax for them. Once the purchase price of the property has been agreed on, the buyer is expected to pay a boleto or a deposit. The property purchase process lasts between one and two months.
---
Further reading
►Learn more about finding the perfect home in Accommodation in Buenos Aires.
---
Are you an expat living in Argentina?
Expat Arrivals is looking for locals to contribute to this guide, and answer forum questions from others planning their move to Argentina. Please contact us if you'd like to contribute.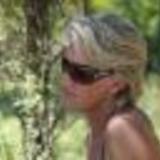 GillyRich
Gilly Rich is a writer and editor who has travelled and lived abroad for most of her life. Currently living in Argentina with her family, she runs www.sanrafaelatoz.com, which is an A to Z guide of how to get by in San Rafael, Mendoza. She has first-hand experience of the expat life and understands the need for support and encouragement when considering a new life abroad. You can contact her at info@sanrafaelatoz.com
Expat Health Insurance
Cigna Global

With 86 million customer relationships in over 200 countries, Cigna Global has unrivalled experience in dealing with varied and unique medical situations and delivering high standards of service wherever you live in the world.
Moving Internationally?

Sirelo has a network of more than 500 international removal companies that can move your furniture and possessions to your new home. By filling in a form, you'll get up to 5 quotes from recommended movers. This service is free of charge and will help you select an international moving company that suits your needs and budget.