Healthcare in Argentina is generally considered to be of the highest standard of all the countries in Latin America, and expats will find its reputation is warranted. 
In Buenos Aires and other sizeable towns and cities, such as Córdoba or Mendoza, the clinics are excellent and the medical staff are well trained. However, elsewhere in the country, healthcare standards vary greatly.
---
Public healthcare in Argentina
Public healthcare in Argentina is used by around half the population and provides free care for all in-patients and out-patients, although the latter group usually pays for medication. The medical staff are generally well trained, but nursing and aftercare services can be severely lacking. Emergency attention is free for all (including tourists), as are doctor call-outs. In-patient care is variable, as public hospitals are frequently underfunded and staff overworked.
There is no universal GP system in Argentina and general doctors are usually found in the public hospitals. Otherwise, patients need to make appointments with specialists in the private clinics. Charges vary from place to place, with rural areas generally cheaper than urban centres.
---
Private healthcare in Argentina
Most expats in Argentina use private services because it is assumed private healthcare means an individual will be getting better attention and the waiting time for treatment is less. While the former may not necessarily be true, there's a fair argument for the latter.
Private healthcare in Argentina is generally financed by voluntary insurance schemes. As in other countries, costs vary from provider to provider. Expats can receive medical coverage through a number of international health insurers, otherwise many small, private clinics also have their own schemes. Expats should note that the cost of monthly premiums merely gives a discount off the price of care when it is needed.
Private health insurance cover is highly localised, so if expats leave town, their policy will often no longer be valid.
Expats can also pay premiums directly to a private clinic and bypass health insurance. Expats doing this must simply present their passport when visiting the clinic; no residency visa is needed. An obvious downside to this policy is that expats are limited as to where they can receive treatment.
The quality of in-patient care in private clinics and hospitals in Argentina can vary. Some facilities do not offer overnight nursing care unless it is paid for separately.
Many private medical facilities in Argentina do not provide laundry services on the weekend and patients' families have to provide their own linen.
---
Dental care in Argentina
The standard of dental health in Argentina is extremely high, even in small towns. That said, expats are unlikely to find English-speaking dentists outside the main cities. Dental costs in Argentina are considerably cheaper than in the USA and most European countries.
Orthodontic care in Argentina is also of an extremely high standard and is a fraction of the cost of similar treatment in many other Western countries.
---
Pharmacies in Argentina
Pharmacies are easy to find in Argentinian cities, with many open 24/7.

It is possible to buy many types of medicine over the counter at pharmacies in Argentina without a prescription. The pharmacist can also advise on medication for a number of standard conditions, such as stomach bugs and flu. Female contraceptives (the pill) are also available without a prescription, but they are not free.
---
Health insurance in Argentina
Social Security or Obras Sociales are obligatory insurance schemes run by the trade unions and are only applicable to Argentinians and permanent residents who are legally employed. Both employer and employee pay contributions towards in-patient and out-patient care. Medication is also covered; although, if contributions are not sufficient to cover the cost of treatment, the employer or employee will have to pay the difference.
---
Health hazards in Argentina
Argentina is considered a low-risk area for both cholera and malaria, but dengue fever is becoming more of a concern. The most effective way to guard against dengue fever is to avoid mosquito bites, particularly during the day.
Tap water in Argentina is drinkable in the major towns and cities, but expats travelling or relocating beyond these areas should stick to bottled or treated water.
---
Pre-travel vaccinations for Argentina
The following vaccinations are recommended for expats travelling to Argentina: 
Yellow fever - particularly if they plan on travelling within the region and to some of the more remote provinces. The vaccination must be given at least 10 days before leaving for Argentina.

Hepatitis A

Typhoid

Routine vaccinations – if not up to date (measles/mumps/rubella (MMR) vaccine, diphtheria/pertussis/tetanus (DPT) vaccine, poliovirus vaccine, etc.)
The above list is merely a guide. Expats should ensure that all their routine vaccinations are up to date and should consult with a medical professional prior to departure for further information on vaccinations for Argentina.
---
Emergency services in Argentina
The ambulance service is fairly efficient in most places – some are publicly funded and others are run by the private clinics.
The medical emergency number in Argentina is 107 and can be dialled from any phone, although 911 is also applicable.
---
Are you an expat living in Argentina?
Expat Arrivals is looking for locals to contribute to this guide, and answer forum questions from others planning their move to Argentina. Please contact us if you'd like to contribute.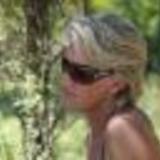 GillyRich
Gilly Rich is a writer and editor who has travelled and lived abroad for most of her life. Currently living in Argentina with her family, she runs www.sanrafaelatoz.com, which is an A to Z guide of how to get by in San Rafael, Mendoza. She has first-hand experience of the expat life and understands the need for support and encouragement when considering a new life abroad. You can contact her at info@sanrafaelatoz.com
Expat Health Insurance
Cigna Global

With 86 million customer relationships in over 200 countries, Cigna Global has unrivalled experience in dealing with varied and unique medical situations and delivering high standards of service wherever you live in the world.
Moving Internationally?

Sirelo has a network of more than 500 international removal companies that can move your furniture and possessions to your new home. By filling in a form, you'll get up to 5 quotes from recommended movers. This service is free of charge and will help you select an international moving company that suits your needs and budget.